Venmo
What Is Venmo?
Mobile-based social commerce platform that enables users to carry out money transmission across all types of purchases. It helps with managing bookkeeping and receiving customer insights. Payments
Read more
can be made through the app and in-person via a QR code. Retailers can create a business profile to simplify checkout and appear in the Venmo's customer feeds. Customer loyalty is enhanced by the possibility of implementing targeted rewards and cash back experiences.
Read less
Who Uses Venmo?
Ideal for small to medium-sized enterprises, it is a mobile platform that helps users to carry out money transmissions.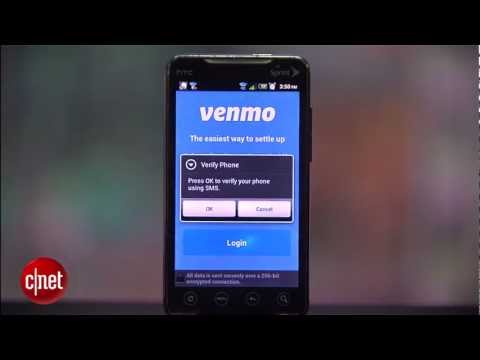 Not sure about Venmo? Compare with a popular alternative
Not available in your country
Executive Office, 2-10 Employees
Used the Software for: 6-12 months
Venmo is For the new aged business person.
Comments: Overall my experience like I said has been good with venmo I like it that it's versatile it's mobile everything is pretty much self-explanatory you know now there's Bitcoin you can buy I like it that I can use it for my business I can use it for personal I can use it anyway that I need to to fit the particular situation that I'm dealing with that's a great option I don't like that to cash a check you have to use the one particular service it would be nice if they offered several services so that you could choose which one you wanted to go through what rate you paid and then again like I said if you don't get accepted through one because they have issues or glitches or technical issues there is a backup that you can go through cuz some clients pay with checks and then that means we have to have a separate bank account to cash checks and I like the point of keeping everything together so that I can keep all my business stuff in one place
Pros:
The features that I like most about them always is mostly that it's a very mobile and very versatile service that I can offer not only to my clients but that I use myself I not only use this in my business but I use it personally as well and it just makes it so much easier for me to be able to do all my banking or payments in one spot I can cash a check I can get a direct deposit I can take payments I can send money all of this while I'm still moving around and doing everything that I can for my business it's a great program a great payment option and a great way to be able to look at what you're doing financially while you're on the go.
Cons:
I guess the feature that I least liked is that they use Ingo for their check cashing services and I have had issues as well as other people that I know with Ingo because they will shut you out of their system and not really give you a reason and getting through to customer service and getting it sorted is almost impossible and very time-consuming and in my field that's something I do not have time for is to sit down and talk for hours and try and figure out something that I have no idea was a problem and it usually turns out that it's a technical error or it's a glitch or it takes a long time to fix and by the time they do that you found an alternative to doing what you needed to do anyway so that's my only con with venmo is that they use that one check cashing service so if you want to cash a check and you can't use Ingo then you can't use that feature of venmo and that's that's a downplay
Veterinary Software, 2-10 Employees
Used the Software for: 2+ years
Alternatives Considered:
Venmo for business is a must
Comments: I think Venmo is a great option for businesses to accept payments. It has trust, security, and financial stability, so I don't have to worry about mine or my customers information being stolen or my money being lost. I like that I am able to use across everything I need, from mobile payments to pos. It is so easy to use and I can track all of my sales and history easily.
Pros:
I like the many payment options, the ease of use, and the trust I have for the company.
Cons:
There are some features that should be more customizable, and the fees could be a bit more competitive.
Cicily
Marketing Director in US
Apparel & Fashion, 11-50 Employees
Used the Software for: 2+ years
Venmo Review
Comments: I love that it is really simple to use from offering the expense of a dinner to a companion to paying for products bought from a companion or merchant. No expenses, not all that much or obscure.
Pros:
Speedy, helpful installments Allowed to send cash from a financial balance or charge card Low charge for Mastercard installments Can pay for buys at select organizations Offers a check card and a Mastercard Adds a social component to sending and getting cash
Cons:
At present, Venmo is just accessible in the United States. Along these lines, don't anticipate utilizing it on any of your impending worldwide voyages. It depends on an informal community of known companions and individuals in close geographic nearness to convey advanced installments. What's another impediment you really want to know about with the application? It's just accessible for individual use when connected to a Visa or ledger. Along these lines, even those organizations that pay an expense to acknowledge it can't straightforwardly utilize it. The organization likewise puts a cap on client exchanges of $4,999.99 each week. This breaking point is applied on a moving premise. The equivalent goes for getting reserves. At the end of the day, on the off chance that you really want to send a huge amount of cash, look somewhere else. Or on the other hand separate enormous exchanges into more modest aggregates paid more than a little while. At long last, pundits have raised worries with Venmo's present security conventions. They stay wary with regards to the portable application's capacity to secure individuals' accounts. All things considered, the organization has questioned these reactions various occasions by stressing security settings.
Brian
Videographer/Photographer/Blogger/Notary/Signing Agent in US
Consumer Services, 2-10 Employees
Used the Software for: 2+ years
Alternatives Considered:
Why your business needs Venmo!
Comments: I love using Venmo and prefer it to any other payment method - its just so darn easy to use! I love it and you will too!
Pros:
With Venmo your business never has to sacrifice an order for payment issues! Venmo remains a top competitor in the payment processing market because of its versatility, ease of use, reliability, support and recognition - if you don't have Venmo these days people start wondering what rock you've been hiding under! Venmo's user analytics and usability are top of the line and will make the payment of every sale the easiest part of the process!
Cons:
I have nothing bad to report, the app is practically flawless for the purpose it serves! If there's anything to perhaps improve upon initially it would be the inclusion of crypto currency as crypto will continue to rise in popularity around the world.
Krishnamoorthy
Founder in Sri Lanka
Verified LinkedIn User
Marketing & Advertising, 2-10 Employees
Used the Software for: 1-5 months
Alternatives Considered:
Easy way to send and receive money
Comments: Venmo does not charge recurring fees, such as monthly or yearly fees, like other payment services. When sending money from a bank account, debit card, or your Venmo balance, there are no fees charged. Payment apps charge a 3 percent fee for credit card transactions, which is typical throughout the industry. There are also no fees associated with receiving money or transferring it to your bank account, unless you choose an immediate transfer rather than a regular transfer.
Venmo has a unique selling point in that it is not your normal payment app. Likes, comments, and messages are linked to each payment in this payments software, which incorporates popular social network elements such as likes, comments, and messages. Others, on the other hand, believe that it makes money transfers more enjoyable, which some users find to be true.
Pros:
It is quick and simple to use. Finally, but certainly not least, it has a large user base, which means that many of your connections may already be using it. Venmo's success may be attributed in large part to its simplicity of use. There is very little of a learning curve. You may download it and begin sending and receiving money within minutes of installing it. Using Venmo to divide costs is also a breeze since it provides an on-screen calculator when you transfer or request money from someone. You may also send or request the same amount from several people at the same time if you're sharing a bill with a group of people.
Cons:
Once you've made a payment via Venmo, there is no way to reverse it. The money is sent promptly to the intended recipient. If you need a payment to be refunded, Venmo advises that you contact the receiver and request the money back. Other than that, you may request that Venmo's customer service reverse the payment on your behalf; however, they can only do so if the receiver accepts, if their account is in good shape, and if they still have the cash in the bank.