What Is INCITE?
INCITE® is a mobile-first communications, training and task management platform designed for the frontline. The platform offers immediate access to information and skills used to increase revenue, improve productivity and help create impactful engagements with customers.
INCITE's Zoom integration allows you to easily track attendance, check for understanding and invite large teams to your meetings. Holistically incorporate Zoom meetings into the learning curriculum.
Who Uses INCITE?
The mobile-first platform for frontline workers in retail, restaurants, hospitality and more. We work with organizations with a few hundred learners to tens of thousands.
Where can INCITE be deployed?
Cloud-based
On-premise
INCITE pricing
Starting Price:
Yes, has free trial
No free version
INCITE does not have a free version but does offer a free trial.
get a free trial
INCITE videos and images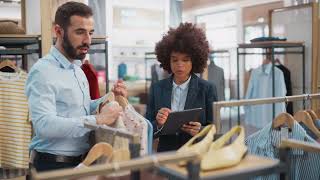 Features of INCITE
Activity Dashboard
Activity Tracking
Assessment Management
Assignment Management
Asynchronous Learning
Blended Learning
Built-in Course Authoring
Compliance Tracking
Content Delivery
Content Library
Content Management System (CMS) Software
Course Authoring Software
Course Management
Course Tracking
Customizable Branding
For Sales Teams/Organizations
Gamification Software
Interactive Content
Learner Portal
Learning Management
Learning Paths/Tracks
Mobile Access
Mobile Learning Software
Progress Reports
Progress Tracking
Real Time Notifications
Reporting & Statistics
Reporting/Analytics
Sales Onboarding & Training
Self Service Portal
Self-Learning
Social Learning
Synchronous Learning
Tests/Assessments
Third Party Integrations
Training Administration
Training Management
User Management
Marie-Laurence
HR Advisor in Canada
Verified LinkedIn User
Retail, 1,001-5,000 Employees
Used the Software for: 2+ years
Great overall learning software
Comments: Incite has allowed us to elevate our training and development programs for our remote teams. Given that we don't have a big L&D team, Incite makes it easy to create content ourselves and to empower different departments to do so as well. Their support team is very responsive and takes the necessary time to look into and resolve our issues. They have done a very good job of adapting to our internal IT structure and finding ways to customize the integration for us. It's overall a great learning system.
Pros:
It's incredibly easy and simple to create content for Incite. We can create and upload timely content in minutes, or create more elaborate multimedia trainings, in our 2 main languages (English & French). It's also a tool that keeps evolving with us. They are constantly coming out with new useful features (ex. mobile app & most recently Zoom integration).
Cons:
While this is presented as a communication tool, it's really only one-way communication from the system to the users. There is a survey function, which is good but limited to multiple choice answers. We would love to eventually see more functionality around how we can collect feedback or input from our users directly through the platform.
Multimedia Plus Response
last year
Thank you Marie-Laurence for taking the time to submit your review.
Marcus
Training Manager in US
Apparel & Fashion, 1,001-5,000 Employees
Used the Software for: 2+ years
The Best LMS Out There!
Comments: In addition to the learning capabilities of the platform we also use it as a communication tool that enables our leadership team to communicate with all associates via video. Engagement and interaction is through the roof due to this ability, vs. just sending out company emails.
Pros:
It's app based, so no loading delays with videos, a fun and interactive platform that engages associates, great backend reporting that makes follow up easy, publishing and creating couldn't be easier, and you can use it anywhere - mobile, tablet, PC, Mac and POS!
Cons:
Anytime there has been a need that the platform did not address the MMP Team has been extremely responsive and have incorporated those needs into the app.
Multimedia Plus Response
7 months ago
Thank you Marcus for taking the time to review!
bill
IT Director, Corporate Systems and Compliance in US
Retail, 5,001-10,000 Employees
Used the Software for: 2+ years
Provide the Incite your team needs to succeed
Comments: Incite started as a Loss Prevention / Security training initiative many years ago but morphed into something that only the visionaries could have imagined. Product release information, technology changes, important company news all followed once managers got comfortable with content creation. This is not Facebook, Pinterest, Insta or Tic-Tok but still Social. Controlled and curated, the information provided will allow your team to succeed all while making sure compliance standards are met and information is provided to those who need it. Suggestion: Appoint someone who can oversee the program as a dedicated resource really helps the system succeed and be adopted.
Pros:
The ability to entice team members to learn and explore your message without the need to force them is key to adopting any learning system. Incite enables all levels of the organization to hear and see the common or custom messaging so critically important in a post COVID world. Easy access, quick lessons and the ability to pick up where you left off makes learning easy and fun. Incite does this plus keeps track of progress for compliance and tracking purposes. Competition across areas also makes this fun.
Cons:
Creating content is the hardest part of any program. The Incite team helps you get started in content creation and posting process. Once rolling, enable many areas of the business to create content and post (with review and approval) videos, info graphs or other information to keep the content relevant, timely and on-brand. Removal of old content to keep the footprint & cost small may be the hardest task.
Multimedia Plus Response
2 years ago
Thanks Bill for taking the time to post a review.
Fred
Head of Retail - North America in US
Retail, 201-500 Employees
Used the Software for: 2+ years
INCITE gives insight into training
Comments: Our overall experience with INCITE has been excellent! The support team is amazing and is there to help every step of the way. As new features are added to the INCITE platform, the support team always reaches out to introduce us to the new features so we can begin using them right away.
Pros:
INCITE has given us visibility to our training programs right down to the associate level. We can now track compliance across the organization and monitor progress and success.
Cons:
We currently do not use the automated feature to feed our employee file from our HR system, but INCITE does support it.
Multimedia Plus Response
last year
Fred thank you for taking the time to review!
Janet
Senior Director, Store Operations and Communications in US
Verified LinkedIn User
Retail, 5,001-10,000 Employees
Used the Software for: 2+ years
Great Software for Training and Communication
Pros:
The software was a great one stop shop for all of our training needs. It is very easy to use and the teams loved it. It was not only great for distributing information to every associate in the organization, but we were able to asses their comprehension of the material as well. The software was easy to implement and was compatible with our systems. The team at MMP always went above and beyond to help us solve any issues that we encountered.
Cons:
We did not have any difficulties utilizing the software.
Multimedia Plus Response
2 years ago
Thank you Janet for taking the time to review!