What Is SuitePro-G?
SuitePro-G is a turnkey solution for project management that helps companies monitor their project portfolio management lifecycle.
Great project portfolio management software, it is an ally to professionalize your approach and improve your teams skills in project management.
SuitePro-G is a methodological, pragmatical and educational software that provides a collaborative decision-making environment and allows stakeholders alignment for the improvement of practices, processes and behaviors.
Who Uses SuitePro-G?
SuitePro-G is suitable for companies of all sizes and all business sectors such as health, civil engineering, banks and insurance, IT, public administration, etc.
SuitePro-G Details
IQar
Founded in 2009
SuitePro-G Details
IQar
Founded in 2009
SuitePro-G videos and images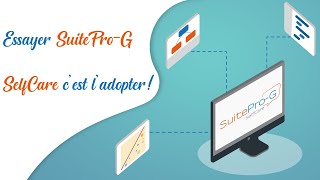 Compare SuitePro-G pricing with similar products
Starting price
N/A
US$5.00/month
US$10.00/month
US$13.49/month
SuitePro-G deployment and support
Support
Email/Help Desk
Knowledge Base Software
24/7 (Live rep)
Chat
Deployment
Cloud, SaaS, Web-based
Mac (Desktop)
Windows (Desktop)
Windows (On-Premise)
Chromebook (Desktop)
Android (Mobile)
iPhone (Mobile)
iPad (Mobile)
Training Software
In Person
Live Online
Webinars
Documentation
Videos
Martial R.
Chef de projet IT in France
Government Relations, 51-200 Employees
Used the Software for: 1+ year
Outil gestion de projet modulable est intuitif
Comments: Une mise en place rapide est simple, pour un suivi des projets IT au quotidien avec facilité de production de rapports d'activité.
Pros:
L'outil est facilement adaptable aux pratiques en place (ajout de propriétés, création de formulaire, gestion des profils utilisateurs etc). La réactivité des équipes éditeur sur les incidents et la mise en place d'améliorations régulières est très appréciables.
Cons:
Les exports qui sont au format PDF donc non modifiables.
Véronique V.
Directrice du Développement et de l'Innovation in France
Government Administration, 51-200 Employees
Used the Software for: 2+ years
SuiteProG by IQar, un portefeuille projets maitrisé
Comments: IQar est une société agile et tournée usages et utilisateurs. Son outil de portefeuille projets SuiteProG évolue de façon progressive et mesurée. L'équipe est toujours à l'écoute et très attentive aux demandes et besoins des utilisateurs. Une belle expérience en tant que PMO.
Pros:
La vue d'ensemble, les tableaux de bord et les météos sont de vrais atouts.
Cons:
L'intégration avec notre calendrier (fait maison) n'est pas optimum pour un bon choix de suivi des temps.
Sandrine M.
Resp. Pôle Appui au pilotage et à la performance in France
Government Administration, 51-200 Employees
Used the Software for: 2+ years
Mon avis
Comments: Suite ProG permet une meilleurs visibilité des projets de l'entreprise.
Les rapports flash sont un appui intéressant pour les codir Projets ou autres réunion -> permet d'aller à l'essentiel tout en proposant une trame unique
Pros:
Réactivité des personnes qui interviennent en support pour l'utilisation de l'outil. La qualité des vidéos d'aide à l'utilisation.
Cons:
Le paramétrage des droits des utilisateurs selon leur rôle n'a pas été simple à comprendre et à mettre en place. Les limites d'adaptabilité de l'outil aux besoins des utilisateurs (sur certains items uniquement)
Government Administration, 201-500 Employees
Used the Software for: 2+ years
Avis
Comments: Bonne
Pros:
Les Gabarits sont en adéquation avec la démarche projet. Les plans de charge très simples à saisir Les vidéos tutoriels accessible et adaptés à la prise en main. le support très réactif
Cons:
Interface Administrateur parfois pas très intuitive pour trouver la bonne fonctionnalité par rapport à la demande.
Franck P.
Resp Performance Marketing et Communication in France
Government Administration, 501-1,000 Employees
Used the Software for: 1+ year
Un outil complet
Pros:
Couverture complète du cycle de vie projet Personnalisation de l'outil en fonction de la méthodo retenue Les différentes vus proposées de suivis des plans d'actions (SDP, Gant et Kanban) Suivi de la charge et des ressources
Cons:
RAS. Des possibilités de personnaliser et de paramétrer l'outil peut être trop poussées et nécessitant des connaissances spécifiques