What Is Synap?
Synap is an award-winning online learning platform that lets organisations deliver flexible training and exams at scale. Our incredibly easy-to-use and customisable platform allows you to create, upload and manage courses, assessments & live exams with ease. Gain valuable insights into learner progress and compare cohort results with custom reports and analytics dashboards. Built with the customer in mind, Synap is versatile enough for businesses and organisations from any industry to implement.
Who Uses Synap?
Any organisation looking to deliver online exams and/or courses - from startups, to scaling businesses, to Enterprise clients. With hands-on, ongoing support from our experts, you can launch quickly.
Where can Synap be deployed?
Cloud-based
On-premise
---
About the vendor
Synap
Located in Leeds, UK
Founded in 2017
Synap pricing
Starting Price:
£30.00/month
Yes, has free trial
No free version
Synap does not have a free version but does offer a free trial. Synap paid version starts at £30.00/month.
Pricing plans
About the vendor
Synap
Located in Leeds, UK
Founded in 2017
Synap videos and images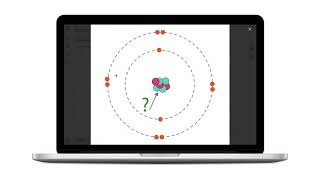 Features of Synap
API
Activity Dashboard
Alerts/Notifications
Assessment Management
Asynchronous Learning
Audio/Video Recording
Automated Proctoring
Automatic Grading
Built-in Course Authoring
Candidate Management
Certification & Licensing
Communication Management
Community Management
Compliance Tracking
Content Library
Content Management System (CMS) Software
Course Authoring Software
Course Management
Course Publishing
Course Tracking
Customizable Branding
Customizable Reports
Data Security
Employee Engagement Software
Employee Portal
Higher Education Software
Interactive Learning
Learner Portal
Learning Management
Media Import
Mobile Access
Mobile App
Mobile Learning Software
Multi-Screen Recording
Multi-User Collaboration
Offline Tests
Online Tests
Performance Metrics
Progress Reports
Progress Tracking
Question Library
Quizzes
Randomization
Real Time Notifications
Registration Management
Reminders
Reporting & Statistics
Reporting/Analytics
SCORM Compliance
Scoring
Screen Recording Software
Self Service Portal
Self-Learning
Self-Service Content Curation
Student Management
Student Portal
Surveys & Feedback
Synchronous Learning
Test Scheduling
Test/Quiz Creation
Tests/Assessments
Third Party Integrations
Time Limits
Training Administration
Training Management
User Management
Violation Tracking
Weighted Questions
eCommerce Management
Harry
Discipline Leader in Physiology in UK
Higher Education Software, 1,001-5,000 Employees
Used the Software for: 1+ year
Extraordinarily helpful team
Comments: Excellent. First, Synap is helping my students to reinforce their knowledge of complex medical information. Traditionally, the most motivated university students have always formulated their own self-study test questions to improve their knowledge. However, although the bulk of students would be willing to use such question items, most of them would not have the time to formulate their own question items. By structuring a formal system for all students to use with Synap, it means that all students benefit, and that the question items are curated and vouchsafed by the module management team. This means that there is consistency and accuracy, as well as increased engagement.
The Synap team have been extraordinarily helpful with every step of the process. They helped with item uploading, engagement data gathering, and even structuring a separate private environment reserved for my students (essential for issues with intellectual property and privacy). I know more about how my students, on average, use the excellent system. This is helping us to move forward with both educational best practise and educational research publications.
Pros:
Synap has made a bespoke online testing programme for my university medical school students to reinforce their knowledge. The software was greatly appreciated by the students, who liked the fact that it was easy to use and also worked with a mobile app (although most of my students seemed to access it with a laptop -- which makes sense for formal studies). I found that the Synap interface was easy to use both for uploading and for correcting issues with poorly performing items.
Cons:
I do not have anything negative to say about the Synap workspace. I should say that my students did not use the spaced reinforcement function because our plans did not include it.
Henda
Program Director/Lecturer in South Africa
E-Learning, 11-50 Employees
Used the Software for: 6-12 months
Synap: the constant certainty in an uncertain strange world.
Comments: From my first meeting with this team, I was blown away by their professionalism, their ability to accommodate any and all (and even strange) request, and their willingness to assist and to provide an amazing professional service in very stressful conditions. Examinations are never an easy time to work with students for the first time, but as a Third world country we had some extra curveballs that had nothing to do with the global coronavirus pandemic. During our examinations we had stage 4 loadshedding (this means that our national electricity provider cuts the electricity grids across the country for 3 hours at a time 4 times a day) The impact this had on a normal examination and the stress levels of our students were immense. But, this team got every single student through the exam with a professional attitude, support and kindness. (If I am honest, the way they dealt with my students sometimes put me to shame.. I am not nearly as level headed as these individuals) They even kept me calm. If I hear of the examination experiences that so many of the other universities had I am so lucky that I found this company. I am never going back to writing a paper-based exam and I will not use another examination provider. This company made the 2020 academic year, that brought unparalleled challenges in tertiary education, a success. I got glowing reviews from students (and not just the ones that passed). We all sing the praises of this programme and the kind people behind it.
Pros:
We used the program for online examinations. It was incredibly easy to use. There are so many useful features, e.g the fact that students could access all the sources that they need on the platform, the life-chat function that provided immediate real-time and professional assistance, the recording of the examinations and the clear instructions, made this program ideal for our first online examinations.
Cons:
The only thing would be (and this is just a suggestion, it was not a problem) If it is possible to highlight each correct answer for each student for MCQ questions. The rest was really easy and easily integrated in our current LMS systems.
Hamzah
CEO in UK
Verified LinkedIn User
E-Learning, 2-10 Employees
Used the Software for: 6-12 months
Has Everything You Could Ask For
Comments: As an education company Synap has been an extremely helpful tool for not only our internal team but also for students around the world. Many of our students have benefit greatly from Synaps unique spaced learning feature and overall easy to use platform allowing anyone to easily navigate through the site.
Pros:
What I liked most about Synap was not only the team being incredible helpful with setting everything up and migrating existing content over but the ease of use with the product. The team over at Synap also not only listen to user feedback but have implemented new product feature requests on numerous occasions which is very rare to see. Overall its just made life easier for our students...
Cons:
Literally have nothing to say. Only downside is I wish I would've been with Synap earlier as it would've made things a whole lot easier :)
E-Learning, 2-10 Employees
Used the Software for: 6-12 months
Very impressed with the product
Comments: My overall experience with Synap has been very positive. When the first national lockdown was announced, our business was unable to continue running face to face training so have relied very heavily on this system for the past 6 months to deliver a high-quality product. In a very short amount of time, we put together a number of bespoke courses for new and existing clients. Synap made this much much easier for us to deliver.
Pros:
The best thing about the system is how straightforward it is to learn how to use it. I felt very confident in creating courses after a very short amount of time. Also, I like that once content has been added to the library, I can put together a new course in 10 minutes. I love how responsive the development team is when I need them and how the system is always improving. I really like how as an admin I can switch over to study mode to see what a learner would see.
Cons:
There is only one small issue that we have faced. We have clients in the NHS and one of the small problems we have is the deliverability of invitations to learners with NHS email addresses. This has been mainly down to the servers of such a large organisation. It is possible for the organisation to change this by whitelisting the Synap email address.
Jamie
Driver Services Manager in Ireland
Transportation/Trucking/Railroad, 11-50 Employees
Used the Software for: 1+ year
Synap - mytaxi
Comments: Top notch, students love it and the support from the Synap has been invaluable
Pros:
Ease of use! A lot of our users wouldn't be that comfortable with online resources like this but the simplicity of the platform allows our students to learn and gain knowledge quickly & easily. Adaptability - Features on the platform allow students to tailor the questions they need to improve on and improve their overall score. Their spaced repetition algorithm also helps highlight areas students need to improve
Cons:
Nothing! Couldn't recommend it any higher. We've had over 500 students pass their exam as a result of Synap's platform