Docusnap
What Is Docusnap?
Docusnap: The all-in-one solution for IT documentation Users benefit from an automated & time-controlled inventory of the complete IT network. The software automatically provides the data obtained
Read more
in the form of network maps and more than 200 ready-made reports. In addition, you can easily use this data to create emergency plans or operations manuals. Docusnap makes time-consuming work easier through regular and automated processes. Save time, money and increase IT security with latest data.
Read less
Who Uses Docusnap?
Companies, public authorities, IT service providers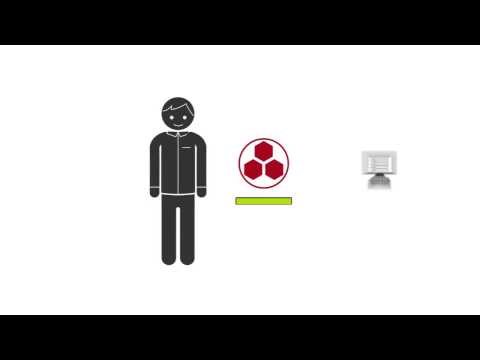 Not sure about Docusnap? Compare with a popular alternative
Christina
IT Branche in Germany
Marketing & Advertising, 51-200 Employees
Used the Software for: 2+ years
Must-have IT-Tool for SysAdmins
Pros:
Flexible, automated IT-Documentation. Nice plans & diagrams
Cons:
Maybe webinars in english, but there are many video tutorials on YouTube
Electrical/Electronic Manufacturing, 51-200 Employees
Used the Software for: Free Trial
Alternatives Considered:
Okay
Pros:
Its a Tool For many Tasks, much more than simple Asset Management
Cons:
While IT can do many Things, IT feels Like No Feature is complete.
Verified Reviewer
Senior-Consultant in Germany
Verified LinkedIn User
Information Technology & Services, 1,001-5,000 Employees
Used the Software for: 2+ years
Alternatives Considered:
Der Branchenprimus
Comments: Immer wieder eine Empfehlung wert, denn es ist nun einmal die beste, bezahlbare Lösung
Pros:
Verlässlichkeit und Akzeptanz wie man es erwartet
Cons:
Die Anwendung ist mitunter etwas "Altbacken" in den Menüs und Baumstrukturen, es fehlen Favorits
Manfred
IT Spezialist in Austria
Information Technology & Services, Self Employed
Used the Software for: 2+ years
Perfekt zum automatischen Inventarisieren, Dokumentieren und Analysieren
Comments: Umfangreiche Dokumentation mit relativ wenig Aufwand!
Pros:
Lässt sich einfach installieren und erledigt seine Hauptaufgabe dann praktisch automatisch. Liefert tolle Netzwerkpläne und visualisiert auch die Abhängigkeiten der Dienste untereinander.
Cons:
Bin mit der Software eigentlich rundum zufrieden.
Oliver
Consultant in Germany
Information Technology & Services, 201-500 Employees
Used the Software for: 2+ years
Ein sinnvolles und sehr gutes Tool mit noch mehr Möglichkeiten
Comments: Grundlage für BCM und ISMS
Pros:
Customizing Möglichkeiten, IT Beziehung, Darstellungen
Cons:
keine editierbaren Webfrontendfehlende Audit bei Änderungenfehlende REST API, offene Schnittstelle für mehrstufigen Import