Supremo Remote Desktop
What Is Supremo Remote Desktop?
Supremo is an easy-to-use, secure and reliable remote desktop software for Windows, macOS, iOS, Android, and Linux. Its infrastructure is located all over the world. Supremo has all the features to
Read more
work or provide assistance wherever you are: unattended access, unlimited free address book, online reports, automatic updates, remote printing and much more. Supremo is customizable and UAC compatible. It can be used on an unlimited number of devices and requires no configuration or installation.
Read less
Who Uses Supremo Remote Desktop?
Remote assistance, IT professionals, System administrators, Tech Support, Tech Assistance Service, Customer service, IT support, Help Desk, Demo, Remote work, Remote desktop, Remote access, MSP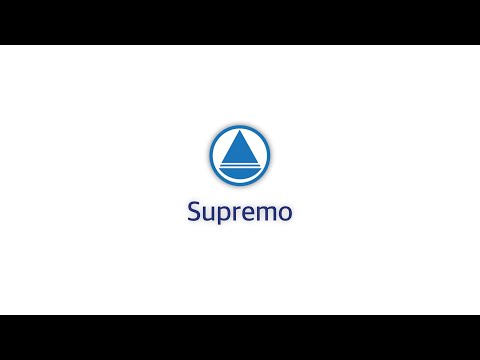 Not sure about Supremo Remote Desktop? Compare with a popular alternative
Alternatives to Supremo Remote Desktop
Reviews of Supremo Remote Desktop
Arturo
Director in Mexico
Computer Software, 2-10 Employees
Used the Software for: 2+ years
Disenchanted Custommer
Comments: Supremo does the job, but leaves a lot to be desired in connection reliability.We really hope you take a good dive into this situation.
Pros:
It's easy to use, has good price. It let us take full control of remote host so we can configure Windows on remote side.
Cons:
Very frequent disconnections. Our Internet service is stable and very reliable, and after over 2 yr of use we are sure Supremo can be improved. TeamViewer does not present this problem.Maybe Supremo needs a mirror server in North America. If there is, we don't know or have no access.
Information Technology & Services, 2-10 Employees
Used the Software for: 2+ years
Alternatives Considered:
My best choice for remote desktop
Comments: I solve my every day needs of remote support with Supremo
Pros:
The software is very Ease of use and has all the features I need
Cons:
I have all the feautures I need, maybe it will improve the Android version
Computer Networking, Self Employed
Used the Software for: 2+ years
Easy to Use, Easy to Fix
Comments: Been using it for 3 or 4 use, still using it, recommended to my collegues and they using it, so the cost is good, the easy of use is good .
Pros:
It easy to use, easy for my client to download, once connected to a desktop I can fix 95% issue.
Cons:
When used on a domain network, if end-user run in their profile, I have difficulty in using as Administrator, they have to enter the Admin login details and then I lose control of Supremo.
Muhammad
Chief Internal Auditor in Pakistan
Financial Services Software, 501-1,000 Employees
Used the Software for: 2+ years
Effective Virtual Platform
Comments: Supremo Remote Desktop remotely access and control PCs further it can be used for a virtual meeting by sharing screen even it can be used for a group to consider specific problem by sharing their screens. It is powerful, easy and complete solution that supports Windows, Linux, MacOS, iOS, and Android therefore it allows connection to any machine anywhere in the world.
Pros:
You just need password to connect a remote desktop rather waiting acceptance of that person, therefore that remote PC may be off. New version seems more modern interface. It is reliable and secure and can be accessed only on the permission of the person at other side. Its powerful data transfer protocol helps to connect remote PCs without any configuration.
Cons:
Sometimes it becomes difficult to operate as it lags. It is user friendly, however, mobile version is not so simple. It does not support printer. Connectivity problem irritates therefore users need strong internet connection.
Nanosystems Response
3 months ago
Dear Muhammad, thanks for your feedback. Some issues might be related to the stability of the internet connection. For any further technical issues, please contact us at https://www.supremocontrol.com/contacts/ so we can provide you with assistance. Supremo also supports Remote Printing. More details at https://www.supremocontrol.com/tutorials/how-to-print-remotely-with-supremo/ Thank you, The Staff
Alessandro
System Administrator in Italy
Verified LinkedIn User
Government Administration, 51-200 Employees
Used the Software for: 1+ year
Alternatives Considered:
Same services at lower cost
Comments: We have moved from the old remote control system (the main competitor) to SUpremo and we are able to have the same services we had before but with slightly lower quality but cheaper costs and we have chosen to keep this software so we are satisfied with it.
Pros:
Compared to the main competitor it is less complex in configuration and does not require you to authenticate via email and subsequent confirmation of the new devices from which you connect so in the end the process is faster (but less secure)
Cons:
Compared to the main competitor, the quality of the video transmission is lower, there is greater latency, there is less effect of being in front of the remote PC but the lower cost justifies this condition