Local product
Applauz Recognition
Local product
What Is Applauz Recognition?
Applauz is an award-winning employee recognition platform with all the tools needed to build and support an engaged and thriving company culture. Let coworkers easily recognize each other with
Read more
meaningful messages, company badges, and redeemable reward points. Managers gain access to comprehensive company culture reports that provide clear and actionable insights into how engaged your workforce is.
Read less
Who Uses Applauz Recognition?
Used by organizations in the service, healthcare and education industries. Great for companies wanting to supplement their overall HR benefits package and improve team performance and communication.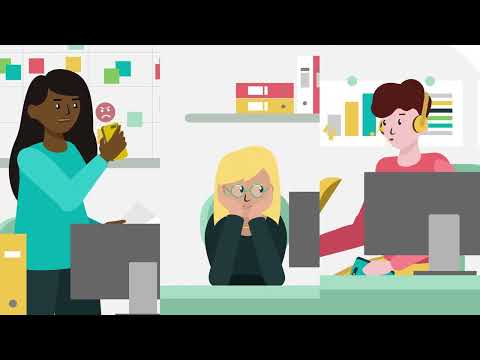 Not sure about Applauz Recognition? Compare with a popular alternative
Applauz Recognition
Local product
Alternatives to Applauz Recognition
Reviews of Applauz Recognition
Crystal
HR Manager in Canada
Research, 51-200 Employees
Used the Software for: 1-5 months
Refreshing & Intuitive Employee Engagement Program!
Pros:
We've just recently launched Applauz. I can't give it enough glowing reviews! I presented it to my CEO and COO and they were sold instantly. Administratively its so simple. So many great features. It automates our birthday and anniversary announcements among other amazing things. Our staff gravitate towards the news feed on a daily basis and really appreciate the ability to post and congratulate their colleagues. They also appreciate their POINTS and LOVE the marketplace, with over 2500 items and 250 brands to choose from. We all enjoy our retail therapy! Congratulations on catering to SMBs and really delivering a quality, high caliber product and service!
Cons:
The only suggestions we've had so far is we'd like to see the ability to edit and add pictures to posts. Also we'd like to be able to make "group" posts. However we know they are still new and growing and like any new company they are evolving everyday. Applauz is very receptive to feedback and they are very easy to work with. It's been an absolute pleasure learning about all of their new features as they continue to evolve based on their client feedback.
anahita
accountant in Canada
Computer Software, 11-50 Employees
Used the Software for: 6-12 months
Applauz Recognition review
Comments: people could see my hard working job unspecific time
Pros:
very user friendly and easy to use, and best soft I ever seen for hr
Cons:
we can not put the comments and any recommendation on that
Nicole
Executive Assistant in Canada
Nonprofit Organization Management, 51-200 Employees
Used the Software for: 6-12 months
Sarnia CAS
Comments: We are very pleased and after extensive research with many companies I feel we made the best choice we love it!
Pros:
It's so easy and it encourages staff engagement to notice each other and the good things happening in our agency not just frontline but behind the scenes.
Cons:
I really can't say. If I speak for the agency we have a few people that struggle with technology so they'd have comments about it being online Also on the recognition part the comment space need to allow for more space
Robert
President in Canada
Consumer Services, 51-200 Employees
Used the Software for: 6-12 months
Complete employee recognition software
Comments: Perfect software for small companies looking to boost morale and reward employees for their achievements.
Pros:
allows us to highlight our company values though employee achievements and reward employees for special events. We finally found a way to promote our company values and reinforce their importance in day to day actions.
Cons:
There is no option to recognize through video uploads.
Verified Reviewer
Co Founder in Canada
Verified LinkedIn User
Human Resources
Used the Software for: 1-5 months
Applauz enables me to create a culture of recognition
Comments: Happier more engaged people that are aligned with our values and objectives.
Pros:
The software is easy to use and very employee centric. It's hand downs the best value for money. .The customer support has been incredibly responsive and knowledgeable. Highly recommend!
Cons:
It's hard to say. This tool is perfect for our use case - a cost-effective way to reward and recognize our employees.