Figma
What Is Figma?
Cloud-based and on-premise platform that enables businesses to create custom designs, share prototypes among team members.
Read less
Who Uses Figma?
Cloud-based and on-premise solution that lets businesses of all sizes create custom web designs and share prototypes with team members via collaboration, activity log, analytics/reporting, and more.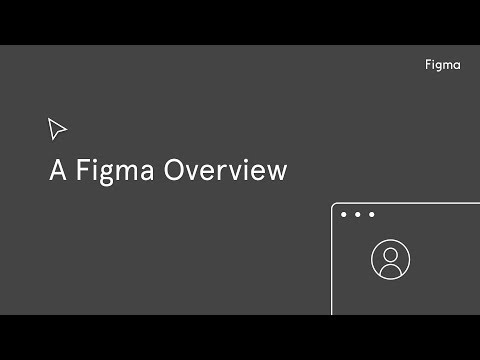 Not sure about Figma? Compare with a popular alternative
Not available in your country
Luke
Head of Client Services in UK
Verified LinkedIn User
Marketing & Advertising, 11-50 Employees
Used the Software for: 2+ years
Alternatives Considered:
It's hard to remember life before Figma
Comments: We were previously using a combination of Sketch, Zeplin and Invision - Figma is all three in one, and more. If you need a tool capable of creating anything from advanced and scalable design systems to facilitating whiteboarding sessions, Figma is the obvious choice.
Pros:
Powerful but intuitive to use Aligned with code development process - easy for developers to reference, comment and lift assets as well as code snippets Always evolving Advanced design system management is easy with Figma
Cons:
It's hard to find any negatives. The presentation of prototypes could have more options for screen size - sometimes you want to zoom out and it's hard to do so since there are present display options
Research, 51-200 Employees
Used the Software for: 1+ year
Alternatives Considered:
Collaboration in real time is quite fantastic.
Comments: I found this software is a great design foundation and instruction.
Pros:
Figma makes it incredibly simple to collaborate on one or more projects.Figma offers logical file organization into teams, projects, files, and pages in addition to meta structure, making it more than just a design tool (shared styles and components).In a way I couldn't achieve with what was available before, Figma enables me to communicate what I do and pique people's attention (Sketch).
Cons:
There aren't many different picture altering tools in Figma. It is not a user-friendly feature to drag, drop, and resize an image.I am unable to work offline. When a connection is lost, I must remember to store offline files.In some browsers, Figma does not function.
Verified Reviewer
Product Owner in India
Verified LinkedIn User
Information Technology & Services, 10,000+ Employees
Used the Software for: 2+ years
Excellent design tool for wireframing, UX and UI designing.
Comments: Its a great collaborative design tool which works seamlessly and streamlines the design process. It will definitely make your designing experience productive and enjoyable.
Pros:
I have been extensively using Figma from last 3 years as a preferred design tool to create wireframes and UI mockups along with the design teams. If you need multiple team members to work on a design board simultaneously (in a real time collaborative way), this can be your go-to tool. It also provides in-app comment features, so business stakeholders can easily share their feedback on specific design component and design/product team can see those comments directly in Slack. For development teams, even though we often used 'Zeplin' to get corresponding CSS code snippets for design components but Figma also directly displays the CSS code for developer's ease. It's super intuitive and productive tool.
Cons:
One big challenge of using Figma is that there is no offline functionality. Meaning, it requires an active internet connection while using this application and it makes it harder to work from remote locations where you might have internet connectivity issues.
Ahmed
Product Designer in Egypt
Design, 2-10 Employees
Used the Software for: 6-12 months
The only design tool you need for realtime collaboration
Comments: Figma changed the whole game and I advise all my colleagues and team members to use it to design anything and everything for it's unlimited features we need. It supports to design the whole product work process, brain storming, planning , designing and prototyping. It's the only app you need. Thanks for your effort Figma <3
Pros:
- Realtime collaboration - Smooth & Neat prototyping animation - Supporting multiple platforms - Easy to use platform and interface - All files are stored on cloud system - Huge assets library - Easy to share files - Easy to import and export files
Cons:
- Prototype not loading in some browsers such as Google Chrome - You cannot copy objects direct from Adobe into Figma - Exporting images quality is not that good, could be better - App restart is required in the middle of work process and sometimes it's annoying
Rilwan
Product Designer in Canada
Verified LinkedIn User
Entertainment, 2-10 Employees
Used the Software for: 6-12 months
Alternatives Considered:
Best Design Tool
Comments: Overall, Figma makes our design process easy. From the idea phase, to the development phase, the software provides all the features we need. The Figma community is also impressive with tools and design ideas you can incorporate into your design.
Pros:
As a product designer and startup owner, Figma is the best design tool. The layout, navigation and features the software offers makes it easy to use. The collaborative feature makes it easier for the team to work on website and mobile app design.
Cons:
So far, the software has been perfect. The customer support is great as well and the pricing is reasonable. The free version with three design option is good as well.