EagleView
What Is EagleView?
For more than a decade, EagleView has been the gold standard for accurate property measurement data serving customers in construction, solar, utilities, government, and insurance industries. Millions
Read more
of roofing, siding, and solar installation jobs have been completed using EagleView's always consistent and accurate property measurements derived from high-resolution aerial imagery, which are calculated down to the individual pixel. When accuracy matters, EagleView it.
Read less
Who Uses EagleView?
Residential and Commercial Roofing Contractors, Insurance Adjusters, Solar, Government tax assessors and first responders.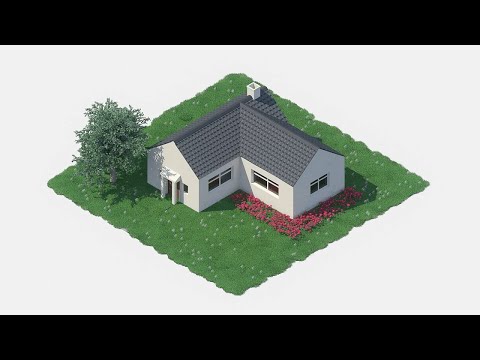 Not sure about EagleView? Compare with a popular alternative
Not available in your country
Alternatives to EagleView
Amber
Owner in US
Verified LinkedIn User
Construction, 2-10 Employees
Used the Software for: 2+ years
Always on point
Comments: Never get push back when using Eagleviews love how easy it is to order and utilize all the information when creating estimates.
Pros:
Eagleview's measurements are always spot on. I have used a few different software and always go back to Eagleview. It is my favorite and we never get any push back when using their reports.
Cons:
It can be a little expensive but you get what you pay for. Definitely worth the money.
Edwin
Production Manager in US
Construction, 11-50 Employees
Used the Software for: 2+ years
Eagleview Reports
Comments: Overall experience with Eagleview is they are a great asset to have, very user friendly and very accurate. I save a lot of time using this software.
Pros:
I like the quick response to all of my inquiries
Cons:
Sometimes the price increases depending on the size of the report.
Construction, 11-50 Employees
Used the Software for: 2+ years
Unacceptable cost increase
Comments: Product is excellent. Price schedule (for delivery options) is unreasonable
Pros:
We like the product. We use it. But the latest charges for expedite delivery is completely unacceptable and maybe considered a scam
Cons:
We are (or should say: used to be) a customer but we are not longer want to use it despite how much we like it. We are looking for other solutions The nee fee service charging for expedite results is a scam, basically, from our point of view. We never had to wait more than 3 hours to get our reports before. Now, if we want them in 3 hours or less we have to pay a premium. We know that they can actually have most of their reports in less than 3 hours. That means that now they intentionally hold the reports for 48 hours to force us to pay for premium delivery. We do not need a report in 48 hours. If we have a customer expecting our quote... they will find someone else during that time. We do not have 48 hours to wait for that report. We need that report ASAP. So, charging a premium for a 3 hours delivery (when we know as a fact that the report is done in less than 3 hours and they are just holding it intentionally) is actually increasing the price to more than double the original cost. Totally unacceptable
Joshua
Director of Project Management in US
Construction, 2-10 Employees
Used the Software for: 1+ year
That's all I have to say about that
Comments: I like the layout and the overall presentation of the information. When the report is a partial I like the change on the cover letter to express the need to double check the layout. There is a tremendous amount of data that is available from the report. I have had to call into the company a few times and let them know the material is inaccurate or if there is a section of roof missing from the blueprint. The turn around time from the order submission to report is hand is a reasonable amount of time. I think that the range of pricing is a bit much. I think there should be a better price guide for a report. Some contractors pass the cost on. You would either have to put in a flat rate or hand type the cost of every report to incorporate that cost. I know the software also calculates siding for the house. We do use it but know as much as the roof reports. The siding reports have been a great asset when I have used them.
Pros:
I appreciate the breakdown of the provided measurements. I have the ability to see how much sq foot is tied to each facet of the house. I appreciate the percentage of pitch for the house to assist me with prep and cost increase for different pitch's of the roof. I like the suggested materials to complete the job.
Cons:
There are quite a few times the birdbox's are not calculated into the materials. This gets me the most on the perimeter portion and I tend to get short or drip edge because of the missed areas. The data sent to my estimate software does not send the data that is suggested for the material required. This requires me to have to open the document and read the suggested amount and transcribe that info into the estimate software. At the bottom of the document is a quick snapshot of the house in total foot for all rakes, eaves, perimeter, parapet walls and so forth. If this information was in the data of the report I could extract that data into my estimate software. At this time I have to copy that section for every report. I feel that if the information is provided visually I should be able to pull the data from the report. I would appreciate 1 or 2 closer pictures of the roof detail and not just an overhead.
Kelly
Estimate manager in US
Construction, 11-50 Employees
Used the Software for: 2+ years
Quality
Pros:
Used Eagleview for 10+ years. It is a great measurement program with a lot of helpful information. It is also able to upload directly into Xactimate which is an enormous time savor.
Cons:
It does not provide as much information as other programs. There are a significant amount of pages in each report, however it does not break down the measurements quite as well as other programs.