QuickBooks Desktop Pro
What Is QuickBooks Desktop Pro?
Accounting tool that provides multi-monitor support and past due stamps through improved cash flow.
Read less
Who Uses QuickBooks Desktop Pro?
Accounting teams and companies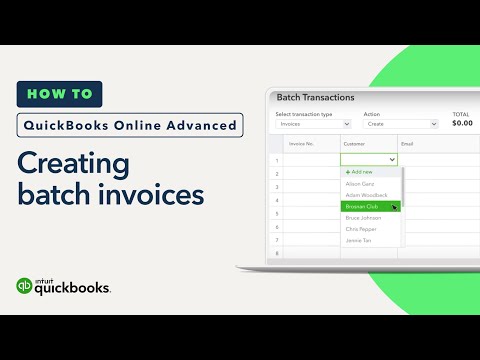 Not sure about QuickBooks Desktop Pro? Compare with a popular alternative
Not available in your country
Alternatives to QuickBooks Desktop Pro
Reviews of QuickBooks Desktop Pro
Ayesha
COO in Bangladesh
Verified LinkedIn User
E-Learning, 2-10 Employees
Used the Software for: 2+ years
Highest Effective Accounting Software!
Comments: I've been utilizing this software for a while now. The best accounting software comes from facts. It offers all the features required for routine accounting work. But it does need some guidance and practice. If an accountant starts with the right skills for using the software, he won't need any other alternatives.
Pros:
It is widely utilized on a large scale. Customers are at ease utilizing it. It gives flawless data reporting and synchronizes with other platforms and software. This makes all accounting tasks simple. The wonderful thing is that it advances daily.
Cons:
The cost is the only negative aspect. Undoubtedly, it is a worthwhile investment, but less privileged users would benefit much from flexible planning.
Farming, 2-10 Employees
Used the Software for: 2+ years
Alternatives Considered:
The industry standard
Comments: QuickBooks is widely used by many different types of businesses therefore, it is supported and understood by most typical CPAs and tax attorneys. Bankers are also familiar with it, as well. It does a great job of tracking income and expenses, and tax related items. While lacking in farm specific functions, it does the others so well that you can trust you'll have good information come tax time
Pros:
QuickBooks is the industry standard for small and medium size businesses. It is known by most CPAs and bookkeepers, so it is easy to get answers for any questions you may have.
Cons:
QuickBooks has the most standard set of features needed for most small businesses, however it is not tailored for some of the intricacies of farming.
Jacki
Director of Business Development in US
E-Learning, 2-10 Employees
Used the Software for: 6-12 months
Terrible Experience
Comments: I hate Quickbooks, all of it.
Pros:
I don't like Quickbooks at all. There are no pros for me to share.
Cons:
For several years I used the online version and after the decline in support I tried another accounting software. My friend, who keeps her books for their family business, told me to try the desktop version of Quickbooks. I reluctantly tried. It took days and several phone calls to even get the download to work. I finally got caught up with my books and went to print the P&L and Balance sheet and my information was corrupted. I spent about an hour with support, and she could not find a file that was correct with all the work I had finished. I have proof I finished reconciling my business checking account because I printed the monthly reconciliation report to attach to my statements and none of my work was there. I asked for a Supervisor and one never came on the phone and the phone call finally just disconnected. When I called again, I was told a Supervisor would contact me and no one ever contacted me. I want a refund and now have to try to find the correct person who speaks English to help me. I have no faith that will happen. I am happily now with Patriot Software, and Amercian based business and I am very happy.
victor
Creative in Dominican Republic
Information Technology & Services, 2-10 Employees
Used the Software for: 2+ years
Alternatives Considered:
From quicken to quickbooks, helping my business work since the 90s
Comments: it was the right choice for me to jump from quicken to quickbooks, i haven't chosen anything else for my business
Pros:
it is a easy as keeping a checkbook, i know that for most people, checkbooks are something archaic but the software for me, nothing else for my work is as effective as Quickbooks.
Cons:
One could argue that the subscription plans are kinda of expensive for what they do, i rarely call for support, but i understand that money is needed to pay the developers to update the software, but i also understand that some people might think that it is a cons.
Gary
Owner in Canada
Verified LinkedIn User
Graphic Design Software, Self Employed
Used the Software for: 2+ years
Alternatives Considered:
Accounting Software Made For Business
Comments: For a small business this software excels in making business accounting easy.
Pros:
The ease of use, stability and reporting features are all top notch. Its ability to easily invoice customers and keep track of our payables and receivables are critical for our continued use. The software excels at these.
Cons:
We've had no difficulties using this software and have done so for 25 years.