What Is Powerproject?
Powerproject is the preferred scheduling software of construction professionals throughout the world, Available in stand-alone, enterprise and cloud versions it combines easy-to-use drag and drop functionality with powerful feature rich capability. It includes an integrated BIM module for 4D planning by combining a 3D model and project plan in one application, plus a free viewer for easy sharing throughout the build process. It has an accompanying app for progress reporting via mobile devices
Who Uses Powerproject?
Construction companies of every size.
Where can Powerproject be deployed?
Cloud, SaaS, Web-based, Windows (Desktop)
About the vendor
Elecosoft
Founded in 1895
Chat
Countries available
United Kingdom
Languages
Not provided by vendor
About the vendor
Elecosoft
Founded in 1895
Chat
Countries available
United Kingdom
Languages
Not provided by vendor
Powerproject videos and images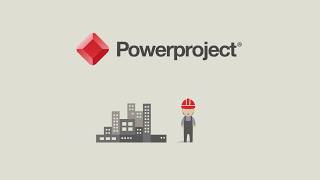 Compare Powerproject pricing with similar products
Features of Powerproject
Bar Chart
Bid Management
Budget Management
Budget Tracking/Job Costing
Budgeting/Forecasting
Calendar Management
Change Order Management
Collaboration Tools
Color Codes/Icons
Contractor Management Software
Dashboard Software
Gantt/Timeline View
Job Scheduling
Milestone Tracking
Mobile Access
Percent-Complete Tracking
Portfolio Management
Presentation Tools
Progress Tracking
Project Planning Software
Project Planning/Scheduling
Project Scheduling
Project Tracking Software
Real-time Scheduling
Reporting/Analytics
Reporting/Project Tracking
Resource Management Software
Risk Management Software
Staff Calendar
Task Management Software
Template Management
Templates
Time & Expense Tracking
Timesheet Management
Visualization
Alternatives to Powerproject
Kartik R.
Construction Planner (Senior) in Australia
Construction, 501-1,000 Employees
Used the Software for: 2+ years
Alternatives Considered:
A versatile and powerful planning tool- some thoughts from a long time user
Comments: Powerprojects has been our primary planning and scheduling software for many years now and we have found that it integrates very well with other office software in use within the organization. We are excited about the BIM add-on feature now available as we believe this can extend the program functionalities especially at the front end of the projects.
Pros:
The best feature within Powerproject is the graphical interface of the program and the output especially compared to comparative softwares. Powerproject allows for multiple options to complete each function and is very strong in its integration with other widely used programs. We find Powerproject to be intuitive and easy to use for beginners and still be scalable to the requirement of established users. We have regularly used the Enterprise licenses on large projects and have found that these greatly aid in collaborative planning and control within large teams. Recent introduction of additional features like BIM integration and site progress tracking modules are now helping planning evolve further and make the software stand above its competitors. The software integrates easily with other business processes within the organisation as the outputs can be read by other softwares.
Cons:
Powerproject has a tendency to crash occasionally and hence stability is an issue especially when compared to other program softwares. The option of copying external links while copying and pasting a set of activities from one schedule to another is a funtionality that is missing from the software. Another general weakness of this product is the lack of awareness in the wider market outside UK. This means that we as users have to continually negotiate with other parties around the software to be used on the project. Better marketing of the product in the wider global markets and availability of better reader programs should help in this matter.
Monica P.
Senior Planning Manager in U.K.
Construction, 5,001-10,000 Employees
Used the Software for: 2+ years
Alternatives Considered:
Invaluable help
Comments: Overall really positive experience.
Pros:
Very easy to use, the library and code structure is brialliant. The fact that you can reschedule just sections of the proramme or views helps a lot when you have to build a programme. The software is very powerful.
Cons:
Not sure if this is feasible but it would be good to have the opportunity to add resources into the bar chart based on the time unit. For example if the time unit is in days, if I move into the bar chart it would be good to be able to allocate the resources on the each days. It could be that I have 10 people on day 1, 8 people on day 2 and so on and the software automatically calculates the overall allocation on the task whilst keeping the break down on the bar chart.
Elecosoft Response
2 years ago
Hi Monica thanks for the great review. The good news is that your enhancement request is already possible! Take a look in the helpfiles for tips on working with variable resource allocations and how the Resource Usage View can also allow you to work to this level of detail. We also cover this in our Working with Resources training course, though our Support Team can also give you a few pointers. Good luck with your projects!
Stephen olawale J.
ARCHITECT in Nigeria
Verified LinkedIn User
Construction, 2-10 Employees
Used the Software for: 1-5 months
SCHEDULING MADE EASY
Comments: it has helped me to be more organised and productive managing three different project at the same time.
Pros:
I decided to give this product a trial , firstly free trial version was available, secondly though i had to seek for help to organise my work schedules in order, after scheduling my deliverable I could see an illustrative graph, along timelines for each element of work, it a really good software, it has help me to prepare my material schedules, man power and machineries for every daily element of work, and to identify critical path.it really good for construction
Cons:
theproduct is really good just that the pricing structure can be discouraging, but nevertheless the free trial version has being helpful, i would recommend this product to my colleague at work,it is illustrative and good for scheduling.
John W.
Contracts Manager in U.K.
Construction, 51-200 Employees
Used the Software for: 2+ years
Alternatives Considered:
Powerproject review from Sale Group JW
Comments: We use PowerProject for all our delivery programmes and resource schedules. they are widely used across contracting within the construction industry, which alllows us to interface extremely well with our clients progarmming.
Pros:
The most useful feature that I use within this product is the logic linking and re-scheduling tools. It provides instant impact assessemnts from a delivery point of view.
Cons:
Some of the formatting can be complex to correct if receiving files that in another Contrctors template format.
Construction, 51-200 Employees
Used the Software for: 2+ years
Alternatives Considered:
The All Round Planning Software
Comments: Starting off my carreeer using MSP to where I am now, PP has changed the way I see programmes as a tool & visual aid.
Pros:
Display properties for simplifying complex programmes to display to clients / site staff / subcontractors & ease of use
Cons:
When Was using the network license and the VPN / internet would go down. Saving would not be possible and progress would be lost unless you copied and pasted the information captured into a new programme and saved once VPN was back up. Once VPN dropped you cannot save a programme when usin network license