PayPal Zettle
What Is PayPal Zettle?
PayPal Commerce Platform helps make it easy for your customers to pay any way they want from almost anywhere. Let them pay now, pay later, or offer subscriptions or global and local payment options.
Read more
It's the kind of flexibility customers demandthe kind that drives loyalty and lets you grow with the market.
Read less
Who Uses PayPal Zettle?
Whether you're a small business, ecommerce platform, marketplace, enterprise, or developer, PayPal Commerce Platform offers what you need to run your business and help it grow.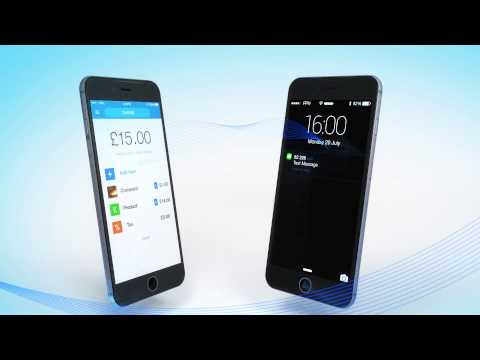 Not sure about PayPal Zettle? Compare with a popular alternative
Alternatives to PayPal Zettle
Tama
Treasurer/Secretary in US
Veterinary Software, 11-50 Employees
Used the Software for: 2+ years
Alternatives Considered:
Perfect for small to medium businesses
Comments: We are an animal rescue, and we hold adoption events both at our rescue and in other places (parking lots, pet stores, etc.). The biggest benefit of PayPal Here is the mobility - we can take payments anywhere, and can have multiple volunteers set up with the mobile app to do so. It's reasonably easy for new users to figure out, and also easy to correct mistakes that occur - refunding an incorrect amount is a simple two-click process, and it goes through quickly for the customer. Payments go through quickly, as do transfers to our business checking account. For me as the treasurer, the fact that the PayPal Here transactions go into our "standard" PayPal account is great. I can use the reports as generated by PayPal or download transactions to Excel or into QuickBooks to merge them into the overall reporting for the board. They're clearly marked so I know which are from PayPal Here vs. the donation button on our website so that I can correctly categorize the income quickly.
Pros:
The best thing about PayPal Here is that it is 100% portable. We can process donations or adoption fees from our rescue, a pet store, a street fair - as long as we have a bar or two of signal, we can accept any major credit card. It also has a QR code option, so if the customer has the PayPal app or would prefer a 100% touchless transaction, we can generate that code and they can pay from their own phones rather than having to physically hand over a card. The readers are small and easy to tuck into a pocket, and have proven remarkably sturdy in spite of some pretty rough handling. (Literally had a puppy chew on one, and it still worked just fine afterward!) (Welcome to life in a rescue, y'all, puppy is gonna chew ANYTHING that falls out of a pocket into their enclosure...)
Cons:
The card readers can be a bit fiddly, especially for folks with older model phones. The newer Bluetooth readers in particular are unusable by several of our authorized users who stubbornly cling to their ancient Androids (not PayPal's fault). To be fair this can easily be overcome by manually entering the card number, but the fees are considerably higher than when we are able to swipe the card or insert the chip into the reader.
Kevin
Factory Worker in US
Automotive, 1,001-5,000 Employees
Used the Software for: 2+ years
PayPal Here App Exceeds Expectations
Comments: They offer peace of mind by maintaining up to the minute payment tracking and notifications. This is especially useful if PayPal is your primary form of payment used by your customers for online businesses. As I mentioned earlier, if there is ever an issue the matter is handled with an experienced live representative in a timely and efficient manner. I think anyone who shops online should definitely give PayPal Here App a try and I assure you that it will not disappoint.
Pros:
I love the various options that PayPal offers to its users. Not only does it allow my personal business to receive payments from anywhere and at any time, it also makes purchasing products through PayPal extremely easy and efficient. I use it for both my online business and as my main form of payment when shopping on websites. Nowadays most stores like Target, Wal-Mart and Best Buy accept PayPal and for a person who doesn't and has never had a credit card it is the best option for me. You can also use PayPal to send and receive money to your friends as long as they have their own PayPal account as well. This has come in handy for me personally many times when I was at a loss of what to gift those hard to shop for friends during the Christmas holiday season. By sending them cash through PayPal, I knew that they would be able to pick out their own gift online and very often on sale.
Cons:
The customer service could be improved a little bit when it comes to trying to talk to someone about an issue you may be experiencing. I have only had to contact customer service once due to the delay I was experiencing concerning a refund that I was supposed to have received within 3 days. On the 4th day with no refund on sight I contacted their customer service department and was answered within an hour with their assurance that they would handle the refund within 24 hours. After verifying proof of the purchase I was awaiting a refund on, PayPal issued my refund less than 4 hours later with a truly sincere apology for the complication occurring in the first place.
Joshua
Owner in US
Verified LinkedIn User
Retail, Self Employed
Used the Software for: 2+ years
Alternatives Considered:
Quickest Way to Accept Payment with Cards
Comments: PayPal Here makes it super simple to accept payment from my customers. I like that it's linked directly to my PayPal account and that funds are available immediately. Before I started using PayPal Here, I would have customers ask to Cash.app me funds or send them via Venmo. The downside to this was that it wasn't necessarily professional and I had to wait for funds to be transferred to my bank account.
Pros:
PayPal Here is by far the quickest way to accept payment from customers with credit/debit cards. I'm particularly referring to the speed in which funds are available for spending. It's very simple to swipe the customer's card or enter their payment information and then almost instantly have access to those funds. I the earlier days of PayPal Here, I was one of the fortunate people that received a free card reader. This came in handy as all I had to do was plug it into my iPad and simply swipe the customer's card. The app is somewhat customizable, too. For example, you can specify whether or not you want to require a customer's signature for certain purchase amounts. Also, the app integrates with PayPal Inventory Management as an added convenience if desired.
Cons:
The only thing I really dislike about the app is the fact that I am charged a higher percentage on the fee if I manually input the customer's credit/debit card information as opposed to just swiping their card. Sometimes I feel that this is an unfair thing - especially in cases where the customer's card is not properly reading when swiped in the card reader. Lastly, PayPal no longer provides free card readers (unless you're a new user). So, if you need a new, updated card reader you'll have to pay for it.
Mary
President/Owner in US
Retail, 2-10 Employees
Used the Software for: 2+ years
PayPal Here is a One Stop Payment Center
Comments: Witn the Paypal here app, I have found that people are more likely to buy items if I offer Paypal here. People seem to trust the app because they know the name. It also makes my bookkeeping easier since so many of my online payments already go through Paypal.
Pros:
I have to admit that when I first heard of the app, I was a little skeptical. Ok, maybe more like scared. I have been using Paypal for Payments since it first came on line and it's one thing to have someone use Paypal with an online purchase, get paid and ship your package and another to have someone use an app to pay and walk off with their purchase. All sorts of things went through my mind. Mostly, what if there's a glitch and I can't get my money. Well, this is one easy app to use and, at least from my experience, seems like something customers want. It makes paying much easier, adds it to my Paypal account and, at least with me, eliminates any need for a regular merchant account. My experience has also shown that the money goes right into my account and if there is a question about a charge that shows up on a customer's statement(usually it's someone who doesn't know that the name of my company.I use Paypal here at a lot of vintage and artists markets), Paypal quickly fixes the problem. I love the product and, like Paypal itself, has served me well over the years. I have looked at other payment options, but, at this point, I'm staying with Paypal here!
Cons:
There really isn't anything I dislike about this product. It is extremely easy to use. I can't think of anything that I would change. I even like the shape of the scanner.
Verified Reviewer
Instructor in US
Verified LinkedIn User
Education Management, 1,001-5,000 Employees
Used the Software for: 2+ years
PayPal Here Review
Comments: My overall experience is great with PayPal Here, I like the software because it is very convenient and I can charge the customer credit card anywhere as long as I have a smartphone and the fee is decent because it is not too expensive but it is also not too cheap either.
Pros:
The software is extremely easy to use and the device that is used with the software is also easy to use. What I love most about the software is it is available on any mobile device and I can easily take payment anywhere on the go.
Cons:
The one thing I like least about the software is, there is no ability to upload pictures of a product you are selling to the software. The software only accepts a name for each product.