What Is Google Cloud?
Google Cloud Platform is cloud-based service that allows you to create anything from simple websites to complex applications for businesses of all sizes in all industries. Google Cloud Platform offers a scalable data warehouse powered by cloud storage and machine learning, as well as relational databases for transactions, complex queries, and more.
New customers get $300 in free credits during the first 90 days after exhausting free usage which is available across 20+ different products.
Who Uses Google Cloud?
Developers, ITDMs, customers and businesses of all sizes.
Where can Google Cloud be deployed?
Cloud-based
On-premise
Google Cloud pricing
Starting Price:
Yes, has free trial
Yes, has free version
Google Cloud has a free version and offers a free trial.
Pricing plans
get a free trial
Google Cloud videos and images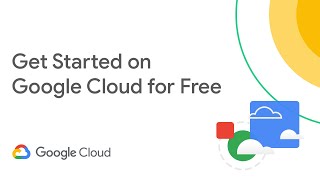 Features of Google Cloud
API
Access Controls/Permissions
Activity Monitoring
Alerts / Escalation
Application Management
Backup and Recovery
Bandwidth Monitoring
Business Process Automation
Calendar Management
Cloud Computing
Collaboration Tools
Compliance Management
Compliance Tracking
Configuration Management
Connectivity Management
Cost Management
Customer Database
Dashboard Software
Data Capture and Transfer
Data Cleansing
Data Connectors
Data Dictionary Management
Data Discovery Software
Data Extraction Software
Data Import/Export
Data Migration
Data Replication
Data Security
Data Storage Management
Data Synchronization
Data Visualization Software
Database Conversion
Database Support
Device Management
Document Storage
ETL - Extract / Transfer / Load
Endpoint Protection Software
File Transfer
For Retail
Graphical User Interface
HIPAA Compliant
High Volume Processing
IT, Server & Network Monitoring Software
In-Database Processing
Integrated Development Environment
Load Balancing Software
Log Access
Machine Learning Software
Multi-Cloud Management
Multiple Data Sources
Multiple Programming Languages Supported
Natural Language Processing
Network Monitoring Software
Performance Analysis
Performance Monitoring
Predictive Analytics Software
Prioritization
Process/Workflow Automation
Release Management
Remote Access/Control
Reporting & Statistics
Reporting/Analytics
Requirements Management Software
Scheduling Software
Service Level Agreement (SLA) Management
Speech Recognition Software
Testing/QA Management
Threat Response
User Management
Virtual Personal Assistant (VPA)
Workflow Configuration
Workflow Management Software
Alternatives to Google Cloud
Asma
Senior Manager IT in India
Verified LinkedIn User
Information Technology & Services, 51-200 Employees
Used the Software for: 2+ years
Google Cloud Platform is simply awesome
Comments: It is good platform to make your database secure, fast and reliable.
Pros:
It is easy to customize or configure disk based on type and size of the disk through console. The Google compute works great, from this the repository and file for store can be create with ease and maintaining and set up is this is also good. The data can be accessed from anywhere and from any device easily and quickly. The bet of Google Cloud platform is which I like most is we need to pay as per utilization or the feature we opt from this platform. Google cloud is fast, safe, and secure and optimize database as service. It give the best solution for business based on its cloud services.
Cons:
We face many problems when we are migrating our virtual machines from one zone to another. Process of migrating VM's is bit complex and confusing one.
Alternatives Considered: IBM Cloud
Reasons for Switching to Google Cloud: Google cloud platform is cost effective compare to IBM cloud and it is easy to setup and mange our database as service.
Zuber
Senior Devops Engineer in Sweden
Retail, 10,000+ Employees
Used the Software for: 2+ years
Ease of working with GCP
Comments: Overall experience is good. It continuously improving itself. So I feel good about its future.
Pros:
1. It is easy to work on. 2. UI is great 3. New features are rolled out quickly and can be accessible in beta as well 4. Good support process
Cons:
1. Few features cost a lot. I mean a lot 2. Log router is costly 3. auto increase storage in db doesn't come back when not in use. Also no manual decrease.
Alternatives Considered: AWS Management Console
Reasons for Switching to Google Cloud: AWS is competitive for our company so we did not choose AWS. Azure isn't mature in kubernetes which is driving factor
Orianne
Specialist Marketing in Spain
Verified LinkedIn User
Telecommunications, 10,000+ Employees
Used the Software for: 1+ year
Enhanced AI and K8 features facilitate the development of the latest applications
Comments: All data processing can be completed by accessing the cloud platform from a web browser. The ability to work seamlessly with Google Earth Engine. Even if you do not have a high-specification machine at hand, you can perform various data processing you want by operating the cloud from your browser. Because you can directly run analysis algorithms, such as machine learning, linking with various Earth Engine data. By using GKE, we no longer needed to operate our Kubernetes cluster and could now focus on application development. As a result, we were able to concentrate on developing services that could deliver more value, contributing to the speed and quality of application releases.
Pros:
I think the Kubernetes cloud service is very easy to use, partly because it is provided by Google, which developed Kubernetes. We also have a full range of AI services, and by combining them with Google AI, we can offer AI services seamlessly, which helps improve the added value of our services.
Cons:
The web browser interface is constantly changing. When the system is updated, it also changes the menu display, etc., so it can be a bit confusing. There is no problem with the data processing itself, but sometimes the response at the first stage of access from the browser seems a bit slow.
Alternatives Considered: Amazon EC2
Reasons for Choosing Google Cloud: Problems, specific effects, and various functions have been solved, and it has become possible to perform complex analyses in conjunction with Google Earth Engine. It became possible to proceed with the analysis without worrying about the specifications of the machine in question.
Switched From: Azure DevOps Server
Reasons for Switching to Google Cloud: Since it is relatively inexpensive and can be accessed by many people, it has lessened the need to prepare a local environment at a cost. Since a large amount of data can be analyzed using cloud computing resources, it is expensive, but considering time and resources, it seems reasonable.
Jose J
CTO in US
Verified LinkedIn User
Market Research Software, 2-10 Employees
Used the Software for: 2+ years
One of the Best Cloud Services Worldwide
Comments: I think Google Cloud is one of the best advanced cloud computing services for cloud storage, machine learning, artificial intelligence development, dedicated hosting and many more cloud services.
Pros:
We like that Google Cloud team is always improving every feature, applying new technologies, and great high-speed servers in the cloud.
Cons:
I believe the user experience could improve making the Google Cloud environment more user friendly. I understand that cloud computing requires advanced technical skills, however, I think there is space to improve.
Alternatives Considered: Linode
Reasons for Switching to Google Cloud: Google API integrations were the main reason we choose Google Cloud
Verified Reviewer
Licensing Coordinator in UK
Verified LinkedIn User
Consumer Goods, 1,001-5,000 Employees
Used the Software for: 2+ years
Easy to access, simple to use
Comments: I'd recommend Google Cloud to anyone who needs a simple to use system for business needs that aren't necessarily all that simple themselves. It's easy to use, but not limited in its options.
Pros:
Google Cloud is that perfect balance between easy to use and complex enough to resolve the majority of workplace needs. We're able to manage and share files internally, and also share relevant files externally in a secure manner. The folder and drive structure are precisely what we need for arrange our documents.
Cons:
There are occasionally times when it can feel a little bit clunky when moving or sharing files, often with small views of menus. These occasions are few and fare between in our line of work, and don't prevent us from achieving what we want to do, only slowing us down slightly.