What Is Eurekos?
Eurekos LMS platform is the way to go for Corporate Training and Customer Education.
• Proven track record in customer and product training.
• improving employee performance via learning.
• Built-in authoring tool.
• Strong Admin.
• Learner interface available in over 100 languages.
• Available on any device, desktop, mobile and tablet.
• Native integrations to Office 365, MS Teams, Zoom, Google, Stripe, Salesforce and much more.
• ISO/IEC 27001 and ISO/IEC 27701 (privacy) certification.
Who Uses Eurekos?
Eurekos provide a training solution that is a perfect fit for companies, global enterprises and organizations who need extended enterprise (B2B/B2C) solutions, and for corporate eLearning.
Where can Eurekos be deployed?
Cloud-based
On-premise
---
About the vendor
Eurekos
Located in Nivaa, Denmark
Founded in 2019
Eurekos pricing
Starting Price:
€350.00/month
Yes, has free trial
No free version
Eurekos does not have a free version but does offer a free trial. Eurekos paid version starts at €350.00/month.
Pricing plans
get a free trial
About the vendor
Eurekos
Located in Nivaa, Denmark
Founded in 2019
Eurekos videos and images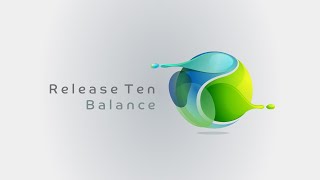 Features of Eurekos
Activity Dashboard
Activity Monitoring
Alerts/Notifications
Assessment Management
Assignment Management
Asynchronous Learning
Blended Learning
Built-in Course Authoring
Certification & Licensing
Communication Management
Compliance Management
Compliance Tracking
Content Library
Content Management System (CMS) Software
Course Authoring Software
Course Library
Course Management
Course Publishing
Course Tracking
Customizable Branding
Customizable Questions
Customizable Reports
Customizable Templates
Data Import/Export
Employee Training
File Sharing Software
Gamification Software
Interactive Content
Interactive Learning
Learner Portal
Learning Management
Learning Paths/Tracks
Media Import
Microlearning Software
Mobile Access
Mobile Learning Software
Multi-Language
Multimedia Support
PowerPoint Conversion
Progress Reports
Progress Tracking
Quizzes
Reminders
Reporting & Statistics
Reporting/Analytics
SCORM Compliance
Self-Learning
Session Recording
Social Learning
Synchronous Learning
Template Management
Tests/Assessments
Third Party Integrations
Third-Party Integration
Training Administration
Training Companies
Training Management
User Management
Video Management Software
Virtual Classroom Software
Lee
Managing DIrector in UK
Wholesale, 11-50 Employees
Used the Software for: 1+ year
Online Learning never looked this good!
Comments: We shortlisted & demo'd 4 x LMS providers as part of our research into improving our online learning capacity. Eurekos shone though in their level of interest and care towards our business and our learning goals. This put them in pole position to demonstrate how the products vast potential could be adopted to make sure our learning experience could improve year on year. I'm also happy to report that the level of "pre-sale" attention we received continued all the way through the training & onboarding cycle, and continues still today as we try to develop & improve our offering.
Pros:
The capability and flexibility seems almost endless. Our ability to wrap up & present learning options to individuals, teams or groups of our staff or customers is very powerful. There is also a very strong commitment to aesthetics and the way learning is presented via Eurekos...more so I would say than the U.S based systems we considered. The system does not take over your brand look or feel but it does more than any other LMS to ensure what is created always looks good....especially so on mobile devices.
Cons:
We were a little disappointed to learn that the full Zoom integration is only fully functional with the large Corporate/Enterprise edition of Zoom (which we don't have). I think this is more a decision of Zoom than it is Eurekos though and we do know that other full integrations are available which would not require such a large video conferencing subscription.
Alternatives Considered: Teach on Mars, Absorb LMS, Thought Industries and Thinkific
Reasons for Switching to Eurekos: Best understanding of our project objectives, Willingness to show platform pre-sale (many other providers limit demo time to just 30 minutes - which for a 10k per annum + investment is insufficient) Capability of platform, level of personalisation and branding, clean strong aesthetic look.
Laren
Frontend Web Developer in US
Verified LinkedIn User
Think Tanks, 11-50 Employees
Used the Software for: 1+ year
Already great - this platform keeps getting better
Pros:
For over a decade I have been an administrator of several platforms we have used for our 'community of practice' work, so I have tried a lot of different platforms before switching over to Eurekos. I noticed right away that our team could work with the Eurekos platform without much assistance or training from me. This was new! It meant less work for me, and more work done by the team. And the course creators were having fun doing the work. In the past I would have had to layout much of the content myself and use a lot of CSS to make everything look nice. This platform keeps things simple so the layouts pretty much take care of themselves and look decent out of the box. You don't have to be a web designer to create a decent looking page. The course creation interface is both powerful and easy to use. Every kind of content is modular and can be dragged and dropped to any location in the layout. And there are various layout options to choose from. Creating an organized course structure is a snap, and it is flexible enough to easily alter as needed. Behind the scenes, the platform allows for granular user permissions control so important to our work. In the span of a year many features have been improved and substantive new features added. Users can now enroll themselves into the platform and choose activities to participate in. That is a great time saver for user administrators like myself. I could go on....
Cons:
Eurekos is very focussed on functionality, and they really come through on delivering it. The graphic design of the platform is of professional quality, but it is mostly fixed. Giving the platform a unique branded look is allowed within limits, but options are more limited than I as a web designer would prefer.
Diana
Project Manager Online Learning in Austria
Hospital & Health Care, 11-50 Employees
Used the Software for: 6-12 months
Great cooperation partner for learning & development
Comments: Overall, we are delighted about the cooperation with Eurekos and with the functions of the learning system. The dialog is always very open and productive. The team is very supportive in regards to any questions that might appear relating to the usage of the platform or questions about processes within the platform. They really take the time to understand individual business needs and use cases.
The features are easy to use and to adapt for one's individual business needs.
Pros:
One of the key strengths of the software lies in it's usability and it's flexibility. The features are very easy to use and to adapt according to ones business needs. All integrated features have been very well thought through in regards to what a content creator would need, in order to create an innovative and efficient learning environment as well as what a participant would need, in order to have a satisfying and exciting learning journey.
Cons:
As we were searching for very specific features from the beginning, we knew that the platform would include all of these features before starting the cooperation. Certain additional requirements that appeared during the implementation process (ex. specific reporting formats needed for our internal systems) were discussed and developed together with Eurekos.
Valentina
Learning Manager in Italy
Education Management, 51-200 Employees
Used the Software for: 1-5 months
Easy to use and great support
Comments: I would go back to using it any day, very straightforward and easy to use. The support from [SENSITIVE CONTENT] was exceptional.
Pros:
It is a very straightforward product I would recommend it if most of your training is video-based. Although you also have an opportunity to create a personalised learning experience with a clear path. The platform is modular which makes it very easy to create learning modules. Overall great quality for a moderate price.
Cons:
In the end we are not going to continue using Eurekos because of the lack of social component. There are forums but we were looking for integrations with instant messaging, topic-based forums with posted content by moderators.
Alternatives Considered: Looop, Tovuti and TalentLMS
Reasons for Choosing Eurekos: The previous product didn´t meet most of the expectations in terms of authoring tools, course structure etc.
Switched From: TalentLMS
Reasons for Switching to Eurekos: In the end we have tested Eurekos and it meets our needs but only at 90%. We needed a bigger social component.
Karen
Founder, teacher and administrator in France
E-Learning, 2-10 Employees
Used the Software for: 2+ years
Far the best LMS, we ever encountered!
Comments: In general, we find Eurekos really user friendly, compared to other LMS, we used to work with. Furthermore, we are very satisfied with the customer's service and support. Everybody from the Eurekos Team has been extremely friendly and helpful so far, and we always get a quick response.
Pros:
We are very happy about the fact, that we can drag the units in the course structure and the content boxes in the units. We also think that the design looks professional and inviting.
Cons:
We have a big, big wish! We use the archives a lot, and we really miss classifying our videos in folders (we also do screencasts for our students after each lesson). In other words: If there was a 'create folder'-option in videos, it would be absolutely awesome!