IT Glue
What Is IT Glue?
IT Glue is an IT documentation software IT professionals. Centralize and standardize your documentation. Get relationship mapping, secure password management, and an automated and structured
Read more
documentation framework to organize all your information. Have confidence in the security of your information with features like granular access permissions, version history, and more. Track any asset with ease for peace of mind.
Read less
Who Uses IT Glue?
IT Glue is designed to help IT professionals document SOPs, passwords, assets, vendors, and users. Whether you're running an IT team or an MSP, IT Glue centralizes and standardizes your documentation.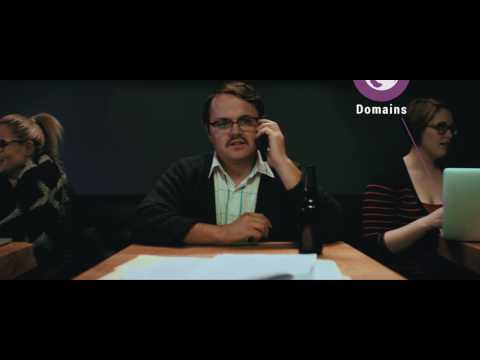 Not sure about IT Glue? Compare with a popular alternative
Nathan
NOC Manager in US
Verified LinkedIn User
, 11-50 Employees
Used the Software for: 2+ years
ITGlue has transformed our ability to accurately document our clients' IT infrastructure.
Pros:
The ability to tag different items and configurations within ITGlue allows us to document all of the impacted components in an IT system. For example, we can document the virtualization environment for a client by tagging the physical hypervisors, the virtualization license, the VMs that are hosted on the hypervisors, the credentials used to access the hypervisors and the virtualization environment, etc. This has greatly reduced the time needed to support our clients. I also like the integrations with ConnectWise and Kaseya.
Cons:
There isn't much that I can say about ITGlue that is negative. I would like the ability to export a runbook for a client into PDF. I know they are working on this feature but it isn't available yet.
Patrick
Director in Malta
Information Technology & Services, 11-50 Employees
Used the Software for: 2+ years
Source: SoftwareAdvice
Alternatives Considered:
IT Glue, a great product
Comments: Software product is amazing, the people that we deal with are amazing.
We cannot say the same with regards to the subscription/billing system, whilst claiming to be a Cloud Product, with Cloud Flexibility, Billing flexibility after the changing from IT Glue to Kaseya is a very bad experience.
Pros:
Flexibility of the product, Run Books and Password handling.
Cons:
Cannot complain on anything with regards to the software.
Information Technology & Services, 2-10 Employees
Used the Software for: 2+ years
Solid Documentation Platform, Always Delivers
Comments: Overall it's an extremely solid platform to work in. Support has been great when needed. Once it has been set up, its very easy to navigate and work in.
Pros:
I like the integrations with different PSA tools and the ability to build SOPs within the application itself.
Cons:
The price is a little spendy, but it's worth it for what it provides. There is a slight learning curve when setting up new customers and getting the integrations to work.
Vinson
Director of Technology in US
Used the Software for: 6-12 months
Good product, but greedy company and pushy sales people
Pros:
The flexible asset system helps you tailor the experience to your individual needs - the default templates were good but being able to easily customize them made them better. The audit log is helpful for seeing changes made in the system and is useful when an employee leaves, so you know what passwords need to be changed. If configured properly, the Chrome extension saves time when logging into various websites. Lots of integrations with PSA/RMM systems.
Cons:
The company has filled a niche in the MSP market for documentation. They don't have many competitors. As such, they use this as an excuse to price gouge their customers and provide customer service that basically says "if you don't like us, good luck finding another product". They boast how they are constantly "upgrading and adding new features". What they fail to say is these new features are only added to their most expensive subscription plan (Enterprise) - which for smaller companies is completely overkill. The most requested feature for the last 5 years, Runbooks, was finally added and made Enterprise level only. This is the only way to neatly export your companies data out of their system in an easy to read and organized format - feels like a hostage situation to me. They like to pretend like the Basic/Select plans don't exist, and even went as far as trying to trick me into signing up through a link that was configured to Enterprise subscription when I specifically stated I was only interested in Basic. The "onboarding fee" is just a money grab. I did not feel I got my "money worth" when onboarding - they just sent me some youtube videos to watch. We use the software at our company because we needed the service it provided, which it does well. But as for the company itself, I am less than pleased. If there were better options, I probably would have chosen differently.
Vania
IT Support Specialist in US
Oil & Energy, 1,001-5,000 Employees
Used the Software for: 2+ years
All your documentation in one place
Comments: I came from a company that used encrypted spreadsheets in combination with OneNote to my current company who uses IT glue. I immediately recommended this product to my previous co-workers. It such a great tool for keep everything organized.
Pros:
I love the organization that is setup with this software. All of my passwords, switch configurations, static ip addresses, vendor contacts, KB articles, etc. in one place!
Cons:
My company is considering other products because this is on the pricier side and we are up for renewal.