15 years helping Canadian businesses
choose better software
What Is IT Glue?
IT Glue is the first documentation platform specifically built for the needs of IT professionals. With IT Glue, your team will have IT asset, vendor and software information, along with passwords, contacts and SOPs, all in a single pane of glass. Each piece of documentation can be linked to the others, making for a seamless experience where your team has everything they need at their fingertips, without toggling between multiple applications.
Who Uses IT Glue?
IT Glue is designed to help IT professionals document SOPs, passwords, assets, vendors, and users. Whether you're running an IT team or an MSP, IT Glue centralizes and standardizes your documentation.
Where can IT Glue be deployed?
Cloud-based
On-premise
---
About the vendor
Kaseya
Located in Miami, US
Founded in 2004
IT Glue pricing
Starting Price:
US$29.00/month
IT Glue does not have a free version. IT Glue paid version starts at US$29.00/month.
Pricing plans
get a free trial
About the vendor
Kaseya
Located in Miami, US
Founded in 2004
IT Glue videos and images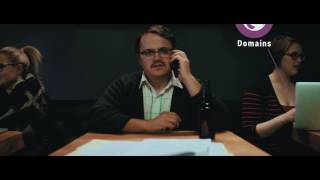 Features of IT Glue
Access Controls/Permissions
Activity Tracking
Alerts/Notifications
Archiving & Retention
Asset Lifecycle Management
Asset Tracking Software
Audit Management
Audit Trail
Backup and Recovery
Collaboration Tools
Compliance Tracking
Configuration Management
Contract/License Management
Credential Management
Customizable Branding
Customizable Templates
Dashboard Software
Document Capture
Document Management Software
Document Storage
Documentation Management
Drag & Drop
Encrypted Password Storage
For the IT sector
Full Text Search
IT Asset Tracking
IT Reporting
Inventory Management Software
Inventory Tracking
Knowledge Base Management
Performance Metrics
Policy Management Software
Process/Workflow Automation
Real Time Notifications
Reporting/Analytics
Search/Filter
Self Service Portal
Service Level Agreement (SLA) Management
Single Sign On Software
Supplier Management
Support Ticket Management
Third Party Integrations
User Management
Version Control
Workflow Management Software
Nathan
NOC Manager in US
Verified LinkedIn User
, 11–50 Employees
Used the Software for: 2+ years
Reviewer Source
ITGlue has transformed our ability to accurately document our clients' IT infrastructure.
Pros:
The ability to tag different items and configurations within ITGlue allows us to document all of the impacted components in an IT system. For example, we can document the virtualization environment for a client by tagging the physical hypervisors, the virtualization license, the VMs that are hosted on the hypervisors, the credentials used to access the hypervisors and the virtualization environment, etc. This has greatly reduced the time needed to support our clients. I also like the integrations with ConnectWise and Kaseya.
Cons:
There isn't much that I can say about ITGlue that is negative. I would like the ability to export a runbook for a client into PDF. I know they are working on this feature but it isn't available yet.
Malith
Senior Systems Concultant in Sri Lanka
Information Technology & Services, 11–50 Employees
Used the Software for: 2+ years
Reviewer Source
Why should you pick IT Glue over anything else? Is it worth it?
Comments: Apart from the significant pros I have mentioned above, we recently started using IT Glue check lists to eliminate the requirement of painfully maintaining documents especially when we are doing new users/leavers or other work that requires sustaining a checklist.
Pros:
I like how it integrates with almost all of the other systems used by MSPs across the globe, bringing all information into a single space for easy visibility and management.I like how it lets you link flexible assets with each other. For example, if you add an application to ITGlue, you can connect all related documents and configuration items to that specific application. So, when someone looks at it, at a glance they get a picture of what else is linked with it without scratching their head or wasting time to figure out related items.Also, I like how it lets control access to certain information. You can decide who has access to certain information. This is an essential feature in the MSP space when security is a major concern because not everybody needs access to everything.
Cons:
I would like to see an improved version of Datto SaaS integration rather than just displaying a summary of the SaaS backups on the landing page for each client.
Joel
Founder in Canada
Verified LinkedIn User
Computer & Network Security, 2–10 Employees
Used the Software for: 6-12 months
Reviewer Source
Overall disappointed
Comments: It is regrettable that there is so little competition in this area. Because of this the product is expensive and the service poor. If there were more options we likely would have gone with a different solution. Hopefully there will be other players in the game by the time our agreement is up. Overall, we are disappointed in the value of this product.
Pros:
The main feature of the product is document storage and it does this well. For storing configurations about your client's technology, expiries and passwords, I do give it high marks. The permissions are very granular so you are able to allow many users (and even clients) appropriate access. Whatever information you have for your client, there is a spot to store it. The offer a lot of integrations with RMMs, PSAs and other IT vendors.
Cons:
The granular permissions come at the cost of a learning curve in understanding how the permissions work. IT Glue tries to incorporate a lot of functionality to make it a more useful and all-in-one tool, but much of the functionality is just not good. For example, you can create checklists that can be reused on different sites but it is very basic. We use Process St for checklists and couldn't imagine moving to such an inferior product for a bit of convenience. The password manager is about where other mainstream password managers were 10 years ago. We were embarrassed to offer it to our clients. The website is not aesthetically pleasing and the app has only limited functionality. I have found the customer support to be terrible.
Ivy
Network Engineer in US
Information Technology & Services, 51–200 Employees
Used the Software for: 2+ years
Reviewer Source
Powerful without having to retool how you work
Comments: Overall very happy with ITGlue after years of using other solutions and fighting them it is nice to have something that works well without having to beat it up.
Pros:
Being able to document on-the-fly with as much or as little detail as available in the moment is the best aspect. Other solutions will yell if you dont give them enough detail on an object when you create it. ITGlue gives you the freedom to document as much or as little as you want, and the ability to organize in a way that makes sense without just leaving you in an unstructured environment.
Cons:
Mobile app definitely needs improvement. It's better to just log into the web interface on your phone than it is to use the mobile app.
Dale
Senior Systems Engineer in US
Information Technology & Services, 2–10 Employees
Used the Software for: 2+ years
Reviewer Source
All In One IT Management Tool Kit
Comments: Use this product 100's of times per day. If information isn't in IT Glue, we add it.
Pros:
Best feature is ability to compartmentalize items per client yet be able to quickly and easily pull them up.
Cons:
Haven't been able to find a diffinitave negative at this time.