Square Payments
What Is Square Payments?
Accept every way your customers want to pay with Square Payments. Take face-to-face payments over the counter or on the go. Pay a flat fee of 1.75% per transaction. With Square's credit card
Read more
processing, you can accept all major cards and get deposits as fast as the next business day. We offer chargeback protection, fraud detection, account takeover protection, and more, so you can focus on your customers. Its free to sign up and fast to get set up. No long-term commitments or monthly fees!
Read less
Who Uses Square Payments?
From a one-person shop just starting out, to an enterprise scaling their operations, Square works for every type of business.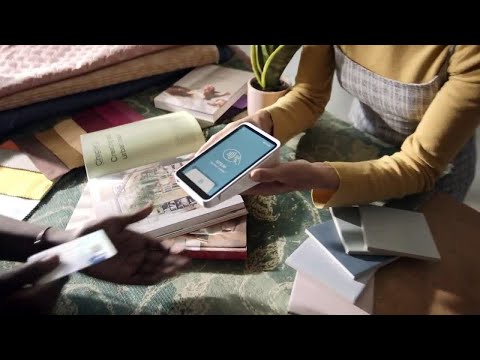 Not sure about Square Payments? Compare with a popular alternative
Alternatives to Square Payments
Reviews of Square Payments
Entertainment, 2-10 Employees
Used the Software for: 2+ years
Alternatives Considered:
The Only Merchandise, Website, & Card Payment Manager You Will Ever Need
Comments: Square has satisfied all card processing, website management, inventory management, and merchandise marketing needs for us over the past 6 years wonderfully and will hopefully continue to be the main catalyst in our financial minimization and success as a touring/professional band moving forward!
Pros:
As a user of Square for about 6 years now in managing my band's merchandise, website sales, in-person sales, and all credit/debit card processing needs, I can honestly say that this is the best card processing software in today's market. The fact that the card processing fees are as reasonable as they are with the card readers and entire web store being 100% free, makes Square the best value when compared to other alternatives. I recommend square almost daily to all my colleagues, business partners, and new fellow musicians I meet each week at home and on the road.
Cons:
There are no cons about using square. I truly cannot even think of one thing I dislike about this software as everything from payments, processing, inventory management, to direct deposit, and even website management is on point at all times. Well done Square.
Anne
Owner, Registered Massage Therapist in Canada
Health, Wellness & Fitness, Self Employed
Used the Software for: 2+ years
Good things DO come in small packages
Comments: Overall, I am absolutely pleased with my decision to go with Square payments and devices. It has proven to be a powerful little tool, and has exceeded my expectations for my business and administration needs.
Pros:
I was prepared, with rolled up sleeves, to set up my Square devices and software, expecting snags and integration challenges. I was pleasantly surprised at how easy it was to set up and how quickly I had it up and running. The hardware is small and does not take up much space, the software is easy to manage and customize, and the reporting is always current, which is a big bonus for me. My patients have often remarked at how swift and easy it is to be processed after treatment, and the simple tap or wallet payment platform is loved by them. Especially since it is hands free. This software allows me to have things all ready for them without any wait periods. On the backend, I really am grateful for the reporting and transaction logs which are always current. This makes bookwork so much easier.
Cons:
My only stumbling block to date has been with the online gift cards. There doesn't seem to be a way to see when someone has purchased one. You only know of the purchase when you redeem it. I would like to know what is out there.
Luxury Goods & Jewelry, 2-10 Employees
Used the Software for: 1-5 months
High processing rates, worth every penny!
Comments: I absolutely love that Square offers so many features for small businesses and that they all integrate. If I could give myself advice when I first opened my business, it would be "Don't get a bunch of different programs and lie to yourself that you'll just be more diligent keeping records. Just open the business with Square for everything so it's all integrated in one place."
Pros:
It's soooo easy to use! The interface is very easy for our clients to use. It's taking us less time to ring clients out, and clients are leaving much higher tips than when we used other processors. I absolutely love how Square offers all the services a small business could ask for: credit card processing, invoicing, accepting payments offsite, POS systems, appointment booking, ecommerce, the list goes on. I tried lots of other services before switching to Square for everything, and I wish I had just saved myself the time and started using Square for everything and integrating systems right when my business first opened.
Cons:
My only hang up with Square is their high processing rates. I'm aware that they can offer better rates if a business does greater than $250k annually in sales, but that's only if the payments have all been through Square. So it's a little annoying that we're easily surpassing that and proving that with previous years' reports is not sufficient.
Verified Reviewer
Owner in US
Verified LinkedIn User
Marketing & Advertising, 2-10 Employees
Used the Software for: 2+ years
I Recommend Square to Everyone
Comments: First of all, I feel like Square listens to its customers and really wants to understand what features they need and how they need their software to work. They have forums and support and use the information acquired from this to improve their product features regularly.
Pros:
Square is a really amazing credit card processing, payment gateway, invoicing, booking, and product inventory management option for small to medium size businesses. The value of everything they provide for your to help run your business, beyond just credit card processing, is unmatched. While you are getting a very competitive processing rate, they offer you all of these other tools to run your business mostly for free. They also integrate with 3rd party applications in case they are missing a feature you need. The booking capability alone is worth the credit card processing fees you're paying.
Cons:
There are a few limitations to some of the applications they offer but it's hard to complain because they are free AND they are constantly listening to their customers to make improvements on those applications. They do charge more if you want to keep your customers credit card on file for automatic payment or recurring billing which in my opinion is counter intuitive and unfair to the businesses using them because technically it means more easily processed payments they are making money on and it's not costing them any extra to process a card already on file. You are basically paying extra for the convenience.
Jessica
Owner in US
Verified LinkedIn User
Hospitality, 2-10 Employees
Used the Software for: 2+ years
Alternatives Considered:
Square Payments
Comments: My overall experience with Square is very positive and I will continue using it for years to come.
Pros:
I can accept all kind of payments. When i started my business I realized most if my customers didn't carry cash. I can take any debit or credit card and if it doesn't swipe with the free reader Square gave me I also have the option of typing it in. My customers no longer have to run to the bank to get cash. With the pandemic going on it also helps that I can take contactless payments to make my customers feel safe. Everyone should know about this and share with other business owners, friends, or familt. I give this software my highest recommendation.
Cons:
There are so many pros and I cant think of but one con. It cost every time you swipe a card and a little more if you have to manually type it in. It works out best to pay when you use it if you dont use it that often but if you use it several times there should be a flat rate fee by the month or an option to choose which plan you would like.