What Is Zoho Desk?
Zoho Desk is a web-based customer service application that helps your company build stronger relationships with customers. With Zoho Desk, agents become more productive, managers become more impactful, and customers become more empowered. It's customizable, convenient to use, and it doesn't cost you a fortune. Part of Zoho's 40+ strong suite of business software, Zoho Desk brings you the power to put customer service at the heart of your company.
Who Uses Zoho Desk?
Zoho Desk is most beneficial to customer-focused companies with passionate service teams and a large volume of frequent customer interactions. It scales to any size and fits many verticals.
Where can Zoho Desk be deployed?
Cloud-based
On-premise
---
Zoho Desk support
Phone Support
24/7 (Live rep)
Chat
Zoho Desk pricing
Starting Price:
US$14.00/month
Yes, has free trial
Yes, has free version
Zoho Desk has a free version and offers a free trial. Zoho Desk paid version starts at US$14.00/month.
Pricing plans
get a free trial
Zoho Desk support
Phone Support
24/7 (Live rep)
Chat
Zoho Desk videos and images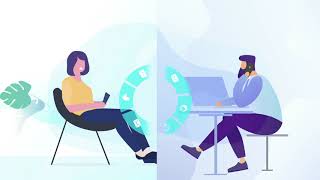 Features of Zoho Desk
Access Controls/Permissions
Account Management Software
Activity Dashboard
Activity Tracking
Alerts / Escalation
Alerts/Notifications
Appointment Management
Assignment Management
Auto-Responders
Automated Routing
Billing & Invoicing
CRM Software
Call Center Management
Call Logging
Call Monitoring
Call Recording Software
Call Routing
Call Scripting
Call Transfer
Cataloging/Categorization
Chatbot Software
Collaboration Tools
Communication Management
Contact Database
Content Management System (CMS) Software
Customer Complaint Tracking
Customer Database
Customer Engagement Software
Customer Experience Management
Customer History
Customizable Branding
Customizable Templates
Dashboard Software
Discussions / Forums
Document Management Software
Email Management Software
Feedback Management
File Sharing Software
Full Text Search
IVR / Voice Recognition
Interaction Tracking
Issue Tracking Software
Knowledge Base Management
Knowledge Management Software
Live Chat Software
Macros/Templated Responses
Mobile Access
Multi-Channel Communication
Multi-Channel Data Collection
Negative Feedback Management
Offline Form
Onboarding Software
Performance Metrics
Personalization Software
Prioritization
Proactive Chat
Queue Management
Quotes/Estimates
Real-time Consumer-facing Chat
Reporting & Statistics
Reporting/Analytics
Routing
Self Service Portal
Sentiment Analysis
Service Level Agreement (SLA) Management
Support Ticket Management
Survey/Poll Management
Surveys & Feedback
Task Management Software
Template Management
Text Analysis Software
Text Editing
Third Party Integrations
Ticket Management
Transcripts/Chat History
Transfers/Routing
Usage Tracking/Analytics
VoIP Connection
Widgets
Workflow Configuration
Workflow Management Software
Alternatives to Zoho Desk
Amit
Digital Marketer in India
Marketing & Advertising, 2-10 Employees
Used the Software for: 2+ years
Fully ticketing and best helpdesk application system - Great Value for Great Features
Comments: Overall, I found the Zoho Desk user interface to be great. It's easy to navigate and create tickets, which saved me a lot of time and effort. I would highly recommend this product to anyone looking for a good ticketing system.
Pros:
We were looking for a ticketing solution that could help us manage customer enquiries, document and collaborate communication, as well as track and resolve customer issues. Zoho Desk is the perfect solution for our customer success team. It's integration with other Zoho products such as Contacts and Calendar, has really streamlined how we interact with our customers. Zoho Desk has a huge list of features, making it very configurable to our specific business needs. The price is very competitive, making it an excellent value.
Cons:
It can be frustrating when we can't find the right functionality or how to implement it, so it would be helpful if advanced features were more accessible or if there were tips on how to use them. However, sometimes companies choose to only make these available at higher pricing tiers.
Alternatives Considered: Salesforce Service Cloud, Freshdesk, Sugar Serve and Zendesk Suite
Reasons for Switching to Zoho Desk: I chose Zoho desk over these alternative products because it has all the features a user needs to create a ticketing system, organize and prioritize service tickets, easily track all tasks, create tickets, and respond to them fast. Zoho Desk is flexible, user-friendly, and efficiently tracks customers' history of support tickets. Zoho Desk supports various integrations, such as Jira Software, Google Workspace, Trello, Zoho CRM, Microsoft Teams, Zapier, Zoho Assist, Zoho Sales, and Slack.
Ana
Security Architecture Discipline leader in Spain
Verified LinkedIn User
Banking, 10,000+ Employees
Used the Software for: 1+ year
Zoho Desk: easy to use, customizable, and evolving service desk suite
Comments: We looked at a few others (Salesforce, FreshDesk, and others) and were surprised by many of the features. There were many Zoho branded products and services available that seemed to work well during testing. The interface and mobile apps were fairly intuitive and we were able to get a fully functional demo up and running in a matter of hours without much trouble. We evaluated it with other software at the same time, so let's compare how long it took us to get it up and running and use it functionally with other systems.
Pros:
The initial setup wizard worked smoothly. Navigation through the configuration menus is simple and intuitive. The customer access portal home page is in place and ready for further customization of content. A clean design that displays the functions that are needed at this time.
Cons:
The initial 14-day trial period is fine for "getting started", but trying to juggle a new set of desktop services and day-to-day work seems to work against the clock. A 30 to 45-day trial period would be excellent, as it allows you to become so familiar with the software that you are more willing to use it.
Alternatives Considered: Zendesk Suite
Reasons for Choosing Zoho Desk: We are creating the first in-house service solution for the company. Having a managed solution to handle requests that other team members can monitor and resolve is much better than trying to handle email support requests that sit in an inbox with many other unrelated emails.
Switched From: Freshdesk
Reasons for Switching to Zoho Desk: We are a growing company and we need to track our issues not only by the customer but also by specific serial number. We had a very rudimentary system to do this, but our size is pushing us to modernize to stay on top of everything. This system should help us.
Sarah
System Administrator in US
Verified LinkedIn User
Information Technology & Services, 10,000+ Employees
Used the Software for: 2+ years
The gold standard in customer service!
Comments: Invaluable progress has been made in facilitating communication. Helping us more effectively assist and guide customers who have questions or concerns about our offerings. Because of the faster resolution of customer issues, we have also seen a rise of at least 10% in the number of new customers requesting our services.
Pros:
Currently, we're using the Zoho Desk application to aid our customers and foster deeper connections between our products and services. And in this way, we can speed up the resolution of any issues or complaints our users may have inside the service.
Cons:
If we were using an issue tracking application, the ability to drag and drop items across categories would be really helpful. To my knowledge, the ability to receive and transmit voice memos has also been introduced. What you propose is novel in the extreme.
Liza
HR Officer in Jordan
Renewables & Environment, 501-1,000 Employees
Used the Software for: 1+ year
It helps improve the level and quality of support provided to clients.
Comments: In short, Zoho Desk has enabled us to raise the level of the service center for assistance provided to our customers, and indeed, the response time has improved, and the distribution of tasks to team members has become easier. In addition to that, Zoho Desk has enabled us to better measure the extent of customer satisfaction with the services provided.
Pros:
Zoho Desk enables us to efficiently provide support services to our customers, no matter how many products we offer so that we ensure that our customers get a unique experience and provide them with complete transparency through which they can follow up on their requests at all stages. I love the fact that automation with Zoho Desk enables us to provide optimal support to our customers, as we are able to create tickets and distribute them automatically to the appropriate departments to respond to them. I also like how Zoho Desk can be customized to receive calls, emails, SMS, and also through social media, and how the autoresponder can be customized to answer and direct customers and also provide them with a reference number for their ticket so they can follow it. The logs provided by Zoho Desk provide a complete summary of all inquiries received from customers and their times, so we can know their status and also measure the speed of response through them. I also like the fact that Zoho Desk enables us to identify shortcomings in our answering services so that we can make improvements to them. The control panel provides us with sufficient information for each member of the team, including tickets that he must answer, and through chatting, he can ask for help from colleagues, as well as communicate with the customer to request any inquiries.
Cons:
I think that Zoho Desk, despite the great services it helps us with, needs more improvements, as well as more automation of functions, so that we can better control the service robot, so that it can provide more services to customers so that it shortens their time, and the alert system must be improved so that It sends alerts according to the priority or importance of the request.
Umang
Sr Director Data and Systems in US
Nonprofit Organization Management, 51-200 Employees
Used the Software for: 1+ year
One of the best investments for our organization
Comments: Great - and their customer service is great as well.
Pros:
We got this software after using another vendor for about two years. During that time we learned what our needs were and had Zoho Desk on our shortlist. The criteria that we used was: + Easily integrate into the Knowledge Base (KB) + KB easily integrates into tickets + Tickets can be handled by multiple departments and permissions can be restricted to those departments + Single Sign On (SSO) integration for customers + A robust API + ASAP(TM?) integration that we can dump onto our website, which allows us to point directly to a particular page in the KB + A good mobile app (I personally use it on the iPhone) + Customizable reporting ~ A semi-workaround to integrate with Github (via Zoho Project) We're looking forward to Guided Conversations that's in development right now We look forward to additional releases
Cons:
It can sometimes get too bloated on your browser because it has a lot of data under the hood, and search can be finicky at times - but it's quite manageable. The above would not impact me choosing this platform again.
Alternatives Considered: Jira
Reasons for Choosing Zoho Desk: It was a barebones system that came with GoToAssist - and we knew that going in. We decided to use it for a period of time before figuring out what our needs were and what was missing before making the switch - so we could make an informed decision.
Reasons for Switching to Zoho Desk: We would have had to self-host and also get Confluence since we are a non-profit. Did not want to do our own management. Also - our audience may get confused with the navigation.