tawk.to
What Is tawk.to?
Chat tool for connecting with customers through a mobile app or on your website. Supports chat history and performance analytics.
Read less
Who Uses tawk.to?
Businesses that wish to communicate with customers and visitors on their website, mobile app or from a free customizable page.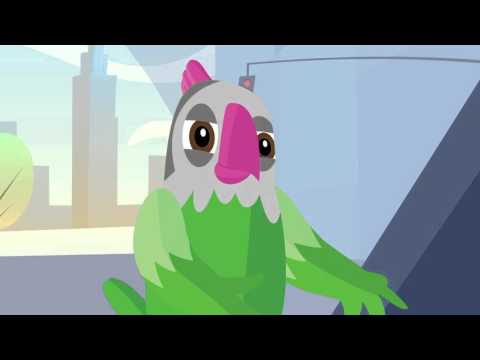 Not sure about tawk.to? Compare with a popular alternative
QALINA
Corporate Financial Controller in Azerbaijan
Verified LinkedIn User
Consumer Goods, 501-1,000 Employees
Used the Software for: 2+ years
Alternatives Considered:
Tawk to for live support
Comments: Tawk.to helped us to serve our customers online. Moreover, it helped us to track the number of visitors and their location.
Pros:
Tawk.to has got many advantages for live support. For example, it shows information about the visitor. You can track the user's country location, how many times they joined your webpage, users' activity on the webpage where they clicked so on. Moreover, during the chatting with the visitor the tawk.to shows you what are they going to write you on the chat window before they send the message. Daily, monthly reporting features are great to know the interest of your webpage. For the free trial, you can register 3 support agents.
Cons:
I do not have special concerns about the software even with the pricing. But one problem there was simply I can not decide whether it is the problem of G Suite or Tawk.to. The thing is when we offline sender should be able to receive the inquiry to our email which is in G Suite. However, we could not direct the Tawk.to inquiry to usual G Mail but not to the G Suite that was really strange. Besides everything is fine.
Computer Software, 2-10 Employees
Used the Software for: 2+ years
Alternatives Considered:
Best live chat software and there is no upfront cost!
Comments: It's a great service that I would happily recommend to anyone looking to support their website visitors better. The live chat market is good overall, but Tawk.to is pushing what is expected out of services like this. We currently use Tawk.to on multiple sites, all managed and controlled by 1 Tawk.to account. The fact that Tawk.to can offers so much for free is astonishing.
Pros:
Easy setup in multiple environments. We are currently hosting the plugin from a WordPress site, JavaScript + JQuery site, and a ReactJS site. All are being managed using the same Tawk.to the dashboard. From within the dashboard or mobile app you can build scripts and custom knowledge base articles that are super helpful when answering the same question for multiple clients. The ability to hire live agents as needed is such an amazing feature.
Cons:
Although they offer the base function of Tawk.to for free, their add-ons for removing branding and Video + Voice + Screensharing is way overpriced. I wish they would offer some of the site's other features as paid add-ons and drop the price to remove branding and screen sharing. Having a better À la carte system for features would be nice.
Real Estate, 2-10 Employees
Used the Software for: 2+ years
Powerful and effective customer service platform
Comments: Overall, I'm very happy with Tawk.to and would highly recommend it to anyone looking for a free live chat software solution. The setup was easy, the features are great, and the customer support is top-notch. If you're looking for an efficient way to provide real-time customer service, then Tawk.to is definitely worth a try.
Pros:
The best part about Tawk.to is that it offers real-time customer service and feedback. I was able to set up a chatbot that allows customers to ask questions, provide feedback, and get help right away. The chatbot is also very customizable; I can create different conversation flows depending on what the customer needs.
Cons:
Tawk.to is a customer service platform, but unfortunately it has a few drawbacks that can detract from its overall usability. Firstly, the user interface is quite basic and outdated, making it difficult to navigate around efficiently. Additionally, there are limited customization options in terms of design and layout which may be off-putting for some users who are used to more modern interfaces. There is also no mobile app available, meaning users must access the platform via their browser on their computer or phone. Finally, there are some reports of bugs and glitches that can cause issues when using the platform which can be extremely frustrating.
Nitin
Senior Graphics Designer in India
Verified LinkedIn User
Information Technology & Services, 2-10 Employees
Used the Software for: 1+ year
Alternatives Considered:
Very good for someone who's just starting out
Comments: For startups who want to test products on website they may use tawk.to for analyzing the engagement on particular page as tawk.to provide you with live tracking facility for free.
Pros:
Tawk.to is very easy to install or integrate into website and its completely free with most important features that you require while chatting with user.
Cons:
Dashboard design is little complex even they have changed it now but still a new user need to spend a day to learn things.
Pascual
Project Manager in Panama
Verified LinkedIn User
Computer Software, 51-200 Employees
Used the Software for: 1-5 months
Alternatives Considered:
Tawk.to, a messaging application that allows you to monitor and chat with your site visitors under a
Comments: Very easy to register as a client of the tool, a simple integration process for mobile APP and maintenance tasks that allow detailed customization based on our needs and business rules.
Pros:
Tawk.to has a fairly complete interactive panel for the client and allows us to provide valuable information about visitors, in chats and page views, through graphs and historical analysis. It also integrates with different third-party applications and platforms such as WordPress, which is widely used by most implementations.
Cons:
I think that the price factor is important, and possibly tawk.to should reduce the prices a bit as new platforms appear on the market every day so it is important to stay competitive. On the other hand I am not sure if the implementation of this platform could create a feeling of slowing down the site, so we must test this a little more in detail.