What Is Papaya Global?
When companies want to remove barriers to global hiring - they call Papaya Global. Papaya's automated, SaaS platform provides an end-to-end global workforce management solution - onboarding to cross-border payments in 160+ countries. The platform supports all employee options (payroll, EoR, Contractors), integrates with all management tools, and uses smart technology to ensure compliance and eliminate errors. It creates a highly visible system for tracking payroll spending and real-time BI.
Who Uses Papaya Global?
Papaya Global can help any company simplify global people management. Enterprises can access Papaya's state-of-the-art automation, security, and BI without replacing their existing payroll system.
Where can Papaya Global be deployed?
Cloud-based
On-premise
---
About the vendor
Papaya Global
Located in Tel Aviv, Israel
Founded in 2016
Papaya Global support
Phone Support
24/7 (Live rep)
Chat
Languages
English, French, Spanish
Papaya Global pricing
Starting Price:
US$20.00/month
Yes, has free trial
No free version
Papaya Global does not have a free version but does offer a free trial. Papaya Global paid version starts at US$20.00/month.
Pricing plans
get a free trial
About the vendor
Papaya Global
Located in Tel Aviv, Israel
Founded in 2016
Papaya Global support
Phone Support
24/7 (Live rep)
Chat
Languages
English, French, Spanish
Papaya Global videos and images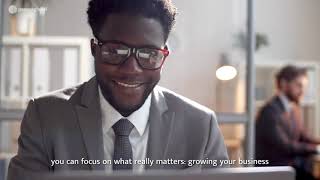 Features of Papaya Global
Activity Dashboard
Applicant Tracking Software
Benefits Management
Budgeting/Forecasting
Compensation Management Software
Compliance Management
Compliance Tracking
Contractor Database
Contractor Management Software
Customizable Reports
Dashboard Software
Direct Deposit
Document Management Software
Document Storage
Employee Database
Employee Management
Employee Onboarding
Employee Profiles
Employee Scheduling Software
Financial Modeling
HR Management
HR Metrics Library
Leave Tracking
Onboarding Software
Online Time Clock
Options Management
Payroll Management
Payroll Reporting
Portfolio Management
Private Equity
Qualification Tracking
Recruitment Management
Reporting/Analytics
Self Service Portal
Subcontractor Management
Talent Management Software
Tax Compliance
Time & Attendance
Time Off Management
Time Tracking Software
Timesheet Management
Trend Analysis
Vacation/Leave Tracking
Vesting Management
Alternatives to Papaya Global
Sara
Sr. Payroll Manager in Israel
Computer Software, 1,001-5,000 Employees
Used the Software for: 2+ years
Recommended
Pros:
Unifies and simplifies monthly processes. Integrates with other information systems
Cons:
Platform is not self service enough. BI tool must improve
Alternatives Considered: ADP Streamline
Reasons for Switching to Papaya Global: Innovative platform Better price
Michiko
HR Manager, APAC in Japan
Information Technology & Services, 501-1,000 Employees
Used the Software for: 6-12 months
Overall satisfied, but not perfectly satisfied
Comments: Papaya Global is awesome overall. It's expensive though. The management fee is sometimes as high as one person's salary. But representatives are responsive.
Pros:
The platform is very straightforward. And Papaya is always optimizing the system.
Cons:
(1) Expense folder - I sometimes want to delete the items I uploaded, but this feature is not available. I made a request to grant the authority a while ago, but it's not there yet. (2) System error recovery is slow. When there is an issue and I report it by providing all the screenshots and explanations, it still takes a long time to fix the problem. (3) It's just really painful when I check invoices since I go over each item, and there is usually a mistake the employer or Papaya made. So I really have to carefully check each invoice, which is a lot of work.
Kenneth
HR & Business Partner in US
Music, 51-200 Employees
Used the Software for: 6-12 months
Papaya's platform and service does not match its mission statement.
Comments: My experience can be summed up with two words; "extreme disappointment". We have bene using the system since around May of 2021 for one country with 15-25 employees. The first three payrolls were a mess, where employees did not receive payment in time, exposing my company to liability. Further, payments required by law to social security, etc., were also mishandled for about 2 months. I honestly do not understand how Papaya can service a multinational like Microsoft, with probably thousands of employees all over the world, when they cannot handle 15-25 employees in one country. The worst part, is that the contract asks for a 12 month notice if you wish to end the business relationship. I strongly encourage all potential customers to read the small print so you do not become a hostage to such a strict condition.
Pros:
I am not sure there is any feature I "like the most".
Cons:
I find many aspects cumbersome. It is often confusing to navigate through the website and many times not all information fits in the screen. I have to scroll forever to get all info/data, even if there is more than enough space in my screen for all data to show. Sometimes, I cannot even get tot he last record, unless I select "50" records to show at a time. I often also see data overlapping on top each other, further increasing the frustrations of using the system. When I click on a "project" (a specific country location), if I go from one payroll tab to another, the system automatically assumes I am now in the "project" that is first in alphabetical order. I am also unable log in with a saved link or bookmark in my browser. I always have to go back to my original email and click on the sign on button in the email. The user experience overall is not a good one.
Cyndi
Sr. Global payroll manager in US
Internet, 1,001-5,000 Employees
Used the Software for: 1+ year
Papaya global
Comments: Great experience so far.
Pros:
Ease of use Nothing to manage on the user side of this software - Papaya does it for you GDPR compliant The reports are easy to use and save me hours of work compared to our old system.
Cons:
If you have a Change of entity in a country. The old branch and new entity have separate files. So historical information is in a different file/area.
Patrick
Head of People in US
Information Technology & Services, 51-200 Employees
Used the Software for: 1+ year
A comprehensive, scalable and user-friendly platform
Comments: Our overall experience has been very positive and Papaya is a platform we regularly recommend to other HR teams.
Pros:
The platform itself makes it very easy to administer payroll changes across our global workforce and have full visibility of this. It has cut down on payroll administration and was also a substantial cost reduction in administering EOR services compared to previous vendors. The customer support team is friendly, quick to respond and communicate progress well particularly during onboarding stages.
Cons:
Only a minor point but as we expand into more regions the separate invoicing process will become more of an administrative burden and we'd love to explore ways to consolidate this as much as possible.