What Is RoverPass?
RoverPass provides RV park and campground owners with the best Central Reservation System tools that are designed for managing, tracking, and optimizing all of their business needs. Through cloud-based booking software, campground owners can accept reservations online, over the phone, or in-person and track availability, all in one place. Professional marketing tools are also available to help campground and RV parks succeed online.
Who Uses RoverPass?
Property owners, and campground and RV park owners who are looking for reservation management software and the campers or guests who are looking to book campsites.
Where can RoverPass be deployed?
Cloud-based
On-premise
---
About the vendor
RoverPass
Located in Austin, US
Founded in 2014
Countries available
Australia, Canada, United States
RoverPass pricing
Starting Price:
US$3.00/month
No free trial
No free version
RoverPass does not have a free version and does not offer a free trial. RoverPass paid version starts at US$3.00/month.
Pricing plans
About the vendor
RoverPass
Located in Austin, US
Founded in 2014
Countries available
Australia, Canada, United States
RoverPass videos and images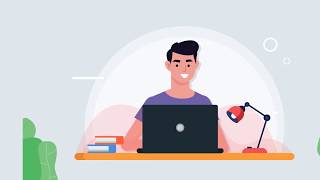 Features of RoverPass
Billing & Invoicing
CRM Software
Channel Management Software
Contact Management Software
Guest Check-in/Check-out
Guest Communications
Online Booking
Online Reservations
Point of Sale (POS)
Rate Management
Reporting & Statistics
Reservations Management
Site Maps
Site Reservation Management
Utility Billing Software
Alternatives to RoverPass
Rosemarie
Owner/Manager in US
Leisure, Travel & Tourism, Self Employed
Used the Software for: 2+ years
Pleasant Experience
Comments: Scheduling customers is convenient by having it on roverpass.com.Friendly and prompt responses from customer service to any questions that arises.
Pros:
Daily/weekly availabilities easy to see on calendar for any given month of the year. Daily/weekly pricing automatically add up.
Cons:
Rigid structure, hard to adjust prices for specific customers or monthly rates which might be different then roverpass.com monthly rate pricing.Only to be able to see 10 days at a time. Hard to make monthly reservation without seeing if spot is open for that long.
RoverPass Response
4 days ago
Thank you so much for taking the time to leave a review! We're happy to hear you've had an overall pleasant experience with the calendar and working with our team. Our product team is currently working on making long-term reservations more streamlined, based on feedback from customers like yourself! We're looking forward to sharing the improvements we have coming with you in the near future.
Kiley
Marketing Director in US
Recreational Facilities & Services, 11–50 Employees
Used the Software for: 6-12 months
Give Roverpass a shot!
Comments: I would 100% recommend using RoverPass for your booking needs.
Pros:
I love working with RoverPass. Their customer service is outstanding and the software itself is very user friendly.
Cons:
There are a few things that I would love to see and a few that I will not mention because I know that they are in the works. I would like to see the option to use promo codes available and I would also love for customers to be able to book multiple campsites in one transaction.
Jacqueline
Office manager in US
Hospitality, 2–10 Employees
Used the Software for: 6-12 months
Outback springs
Pros:
Desired features Color status. Reports
Cons:
Month and quarterly view of guests. Too many steps to get back to the reservation page
Alternatives Considered: Open Campground
Reasons for Choosing RoverPass: Bonfire sold
Switched From: Bonfire Campground Management
Reasons for Switching to RoverPass: Ease of use
Recreational Facilities & Services, 2–10 Employees
Used the Software for: 1+ year
Great Way to Run Our Two RV Parks
Pros:
Roverpass made our calendar much more efficient without the fear of double booking. It is easy to use and implement into our two parks. Instant booking has been great for our customers. We currently do it at no extra expense to the customers and we absorb the fees. There are always upgrades and the staff has always been there for me when I've had difficulties. Also another perk is that when I see an issue that affects us, Roverpass has found fixes and has gotten back to us immediately. With the Covid-19, and ensuing chaos and cancellations I have had the best customer experience with Karla and many others trying to figure things out. I felt really taken care of during a difficult time. Since we have two parks now, one we are running directly and one by work campers, I can access both easily if there are problems or questions. New features are being introduced frequently, and they have all been bonuses for us, including being able to charge customers for wood and other items.
Cons:
I did give 4 stars for functionality, because this is a work in progress. There are a few snags that are easily worked around, that I know a few fixes will make use easier. For instance, if you go to a future date and do something, the computer will automatically go back to the current date. For tracking financials, it is great for credit card use, but when we get cash, it has been difficult. I know these are things are what Rover Pass is working on and I'm glad to be a part of it.
Hospitality, 2–10 Employees
Used the Software for: 1+ year
Impressed!
Comments: The biggest benefit of using RoverPass is almost eliminating phone calls for RV reservations. This has freed up a lot of time for my staff and me.
Pros:
What I like most about this software is the ability to look at it quickly and get all the information I need to book a reservation or reject it. I have had guests tell me it was very simple to fill out the information to book a room or an RV site.
Cons:
There are two things that I believe could be improved upon with this software. First, I would like to be able to integrate it with Booking.com and Airbnb, then tie it into my own booking calendar. Second, I have had several guests have to cancel and are very upset when the fees are not refunded....all they tend to see is "full refund if cancelled".... with in however many days. If there was a way to emphasize the fees would not be refunded it would make life a bit easier:)
RoverPass Response
3 years ago
Hi Tammy. Thank you for taking the time to provide your feedback. At this time, we are not able to integrate with other services- however, we do have a new Reservation Management System we'd be happy to share with you! This allows you to keep track of all your reservations in one place and view your availability in realtime. And, as always, it's free! Please reach out to us, and we would be happy to provide you with more information. We do our best to make our cancellation as clear as possible throughout the reservation request process, but we do understand that sometimes there is a little confusion. I will pass along your feedback to see if we can come up with something that makes our policy a little more clear. I appreciate you taking this time to provide your feedback, and appreciate you sharing the positive experiences you have had. Thanks!