Jamf Pro
What Is Jamf Pro?
Jamf Pro is a complete device management solution for IT pros to simplify the deployment, inventory and security of Macs, iPads, iPhones and Apple TVs. Designed to automate device management while
Read more
driving end-user productivity, Jamf Pro is the EMM tool that delights IT pros and the users they support by delivering on the promise of unified endpoint management for Apple devices. The IT experience you want is within reach. Request a free trial and become an IT superhero today.
Read less
Who Uses Jamf Pro?
Jamf is committed to enabling IT to empower end-users and bring the legendary Apple experience to businesses, education institutions and government organizations via our Jamf Pro software.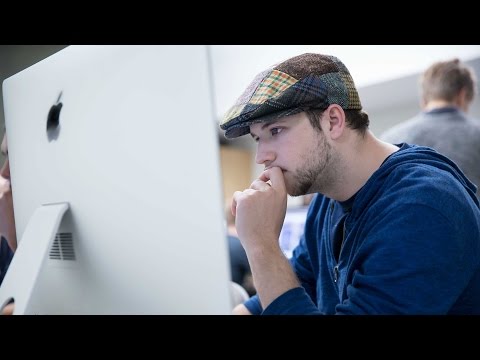 Not sure about Jamf Pro? Compare with a popular alternative
Daniel
Customer Success Manager in US
Verified LinkedIn User
Individual & Family Services, 2-10 Employees
Used the Software for: 2+ years
Alternatives Considered:
the best MDM for Apple devices
Comments: using to manage multiple iPads at multiple locations and keep software up to date
Pros:
Works seamlessly with Apple devices and software, easy to deploy, easy to manage multiple devices in multiple locations.
Cons:
a little difficult to learn, if you've never used an MDM before, but it's not too bad once you get it set up
Verified Reviewer
CTO in Nigeria
Verified LinkedIn User
Computer Software, 11-50 Employees
Used the Software for: 2+ years
Legendary #1 Mobile Device Management Suite in the globe
Comments: Innovative platform for device management.Easy to implement and deploy.Hassle free in authenticating users and devices.Excellent solution for device inventory management.
Pros:
Device management ,Single sign on, Patch manament,Inventory management,Authentication management
Cons:
User interface feature should be improved.Approving device should be improved.
Mike
Senior Specialist - Web Content in US
Consumer Electronics, 501-1,000 Employees
Used the Software for: 6-12 months
Terrible User Experience - Would Not Recommend to Admins and Companies
Comments: I think our admins use it as a user administration tool for corporate security, but it's super inefficient and highly frustrating to use. It actually makes my work processes super inefficient, because i'm constantly batting weird errors and frustrating password resets.
Pros:
Nothing. The software is meant to be a sort of user management software for companies, but the user experience is one of the worst I have experienced in my life.
Cons:
The running processes bog down your work machine and the security reset protocol (at least for my organization) is very frustrating. It doesn't work, our passwords need to be reset every 90 days, and we're supposed to get a notification to do this, but it doesn't happen, so every 90 days, I physically go to see our internal IT department. In addition, the process runs constantly, so it drains your battery.
Jessica
Tech TOSA (Teacher on Special Assignment) in US
Education Management, 51-200 Employees
Used the Software for: 1+ year
Powerful...when you know how to leverage it
Comments: JAMF is essential for the management of Apple devices. I recommend a strong onboarding plan before you begin using it.
Pros:
I love the ability to remotely manage our iPads and MacBooks. It has been a game change when provide app support for our teachers and students. They have extensive self service videos and trainings as well as a community of other users.
Cons:
JAMF is not an intutive program. There are many clicks that often be confusing or one overrides another. This can be due to my lack of knowledge and onboarding to the program. While the resources are plentiful, they are broken down into small manageable parts, but if you don't know where to start you end up lost in a maze of resources.
Verified Reviewer
Software Engineer 2 in Netherlands
Verified LinkedIn User
Computer Software, 10,000+ Employees
Used the Software for: 2+ years
Good device management product and its easy to use
Pros:
With lots of devices in the network, it's easy to troubleshoot the devices. The UI experience is straightforward. It has good templates to create configurations and it's maintainable. The report feature is a bonus and it's easy to use.
Cons:
When there is a network issue in between the update, it gets harder to troubleshoot and it needs manual intervention. Support for username search could have been beneficial