isolved
What Is isolved?
isolved is an employee experience leader, providing intuitive, people-first HCM technology. Our solutions are delivered directly or through our HRO partner network to more than five million employees
Read more
and 145,000 employers across all 50 States — who use them every day to boost performance, increase productivity, and accelerate results while reducing risk. Our HCM platform, isolved People Cloud, intelligently connects and manages the employee journey.
Read less
Who Uses isolved?
No matter the industry, we help high-growth organizations employ, enable and empower their workforce by transforming employee experience for a better today and a better tomorrow.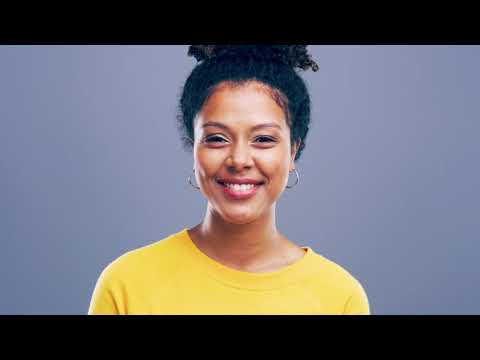 Not sure about isolved? Compare with a popular alternative
Not available in your country
Heidi E.
Lending Processing Assistant Manager in US
Verified LinkedIn User
Banking, 51-200 Employees
Used the Software for: 2+ years
Multiple Features
Pros:
- Forcasting PTO for current and upcoming year. Helps for planning vacations. - Preview Paycheck. Can see the potential breakdown of pay before pay day. - Multiple options for clocking in and lunch breaks.
Cons:
You can access the website via mobile or app but they don't have all features available.
Mischele
Accounting Department Manager in US
Printing, 51-200 Employees
Used the Software for: 2+ years
Easy to use but powerful
Comments: While the price may seem steep, it has a lot of functionality that can save on time spent by in-house employees. For our company, it has definitely paid for itself in my time savings alone. It does take a fair amount of time to set up, but they have an entire team to walk you through the whole process, making it easy.
Pros:
We like the ease of use and fast processing. Previously, we had done payroll entirely in-house. ISolved, however, takes care of nearly everything, freeing me up to perform other functions within the company. It takes care of all tax filings, wage garnishments, direct deposits, PTO tracking, and benefits. Employees can now access all their information on their own, make any needed changes, and print copies of paycheck stubs and W-2s without having to ask me. It is user-friendly and relatively easy to navigate the system. There are a wide variety of available preset reports and, if you can't find what you need, they will create a custom report for you. Calling them gets you a real, friendly person who is usually very helpful.
Cons:
Lately, I have had some issues getting a callback. Although calling our Relations Manager usually resolves this issue. And, because it has so many functions, it sometimes takes some looking to find out where they have placed a little-used feature when you want it
Libraries, 51-200 Employees
Used the Software for: 2+ years
Buyer beware
Comments: We purchased the TimeForce II solution to handle time and labor tracking. After a few years, we looked into adding payroll and HR services. However, the price for those services was way more expensive than other vendors. When we chose an alternative vendor, we found that we would need to continue paying for the service for a year, even though they were no longer providing the service, and there was no way to export our data to the new system. We had to manually enter all the data by hand from poorly designed reports and screen shots for some things that had no reports.
Pros:
It was an improvement over manual time-keeping and served as a decent entry-level option
Cons:
Set up is not intuitive. When you add a new employee they may or may not actually be attached to their supervisor. Reporting features are limited. There are some things that you just can't get from the system, like pending leave requests. There is NO OPTION to export your data if you terminate the product. The fees increase without notice every year. You cannot terminate the product before the end of your annual license agreement.
Jaylene
HR and Payroll Director in US
Retail, 51-200 Employees
Used the Software for: 2+ years
Alternatives Considered:
Isolved Solutions that don't break the bank
Comments: It's been an adventure, but the rewards and benefits have definitely outweighed any struggles.
Pros:
The customization that is possible with the software was the most attractive aspect. Especially for the cost, this product allows small businesses enjoy the same quality of services that larger fortune 500 organizations.
Cons:
There isn't much that I don't like about the software; however, one thing that I would say that has been an issue is the time zone differences between me and available support team members. Especially, if they are based out of the east coast, I find that there is only a 1-2 window to conduct business out of Alaska.
Lisa
Accounting and HR Manager in US
Marketing & Advertising, 51-200 Employees
Used the Software for: 2+ years
Alternatives Considered:
iSolved Cares!
Comments: I love iSolved and my customer service team. I am the only HR and payroll person for 130 employees and I could not survive without them!
Pros:
iSolved customer service is excellent and attentive. They are alwasy moving forward to stay ahead of trends and needs. They listen to their customers and they respond in a timely manner. The software is easy to use even across multiple EINS.
Cons:
If I have to come up with something, I'd say, I'd like to see them to enhance the storage and organization capabilities of the library in Share and Perform more like a true intranet,.