What Is isolved?
isolved is an employee experience leader, providing intuitive, people-first HCM technology. Our solutions are delivered directly or through our HRO partner network to more than five million employees and 145,000 employers across all 50 States — who use them every day to boost performance, increase productivity, and accelerate results while reducing risk. Our HCM platform, isolved People Cloud, intelligently connects and manages the employee journey.
Who Uses isolved?
No matter the industry, we help high-growth organizations employ, enable and empower their workforce by transforming employee experience for a better today and a better tomorrow.
Where can isolved be deployed?
Cloud, SaaS, Web-based, Android (Mobile), iPhone (Mobile), iPad (Mobile)
About the vendor
isolved
Located in Sandy, U.S.
Founded in 1992
Phone Support
Countries available
United States
isolved pricing
Starting Price:
Not provided by vendor
isolved does not have a free version.
About the vendor
isolved
Located in Sandy, U.S.
Founded in 1992
Phone Support
Countries available
United States
isolved videos and images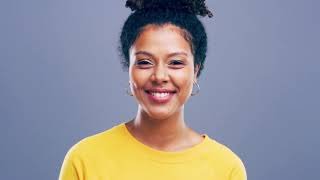 Compare isolved pricing with similar products
Features of isolved
360 Degree Feedback Software
ACA Reporting
Action Management
Activity Tracking
Applicant Tracking Software
Approval Workflow
Automated Scheduling
Automatic Time Capture
Benchmarking
Benefits Dashboard
Billing & Invoicing
COBRA Administration
Calendar Management
Candidate Management
Check Printing
Compensation Management Software
Compliance Management
Compliance Tracking
Deduction Management
Direct Deposit
Disability Insurance Administration
Employee Benefits Administration
Employee Database
Employee Management
Employee Portal
Employee Profiles
Employee Recognition Software
Employee Scheduling Software
Expense Tracking
Feedback Management
Goal Management
Goal Setting / Tracking
HIPAA Compliant
Health Insurance Administration
Individual Development Plans
Labor Forecasting
Leave Tracking
Life Insurance Administration
Mobile Access
Mobile App
Multi-Location
Onboarding Software
Online Benefits Enrollment
Online Punch Card
Online Time Clock
Online Time Tracking Software
Overtime Calculation
Payroll Management
Payroll Reporting
Peer-to-Peer Recognition
Performance Management
Performance Metrics
Project Tracking Software
Provider Management
Pulse Surveys
Punch card
Question Library
Recognition Tracking
Recruitment Management
Reporting/Analytics
Self Service Portal
Sick Leave Tracking
Skills Tracking
Succession Planning Software
Tax Compliance
Tests/Assessments
Time & Attendance
Time Off Management
Time Tracking Software
Timesheet Management
Training Management
Vacation/Leave Tracking
W-2 Preparation
Heidi e. A.
Lending Processing Assistant Manager in U.S.
Verified LinkedIn User
Banking, 51-200 Employees
Used the Software for: 2+ years
Multiple Features
Pros:
- Forcasting PTO for current and upcoming year. Helps for planning vacations. - Preview Paycheck. Can see the potential breakdown of pay before pay day. - Multiple options for clocking in and lunch breaks.
Cons:
You can access the website via mobile or app but they don't have all features available.
Ashley H.
Talent Acquisition Coordinator in U.S.
Verified LinkedIn User
Hospital & Health Care, 5,001-10,000 Employees
Used the Software for: 6-12 months
Great for Small/Mid Sized Companies
Comments: With iSolved, you can utilize as many or as few tools as you wish. This is nice, especially when working with a small HR department as it allows a soft roll out where you can work on preparing one took at a time. The interface is user friendly and is a good quality tool for companies not ready to invest in Workday, Oracle, et cetera.
Pros:
I used this as an HR Department of one. It was great for tracking employees and pretty intuitive to use. Has a ton of reports to choose from and does a great job visualizing metrics - I often looked at the graphs of our employee self reported demographics for diversity purposes. iSolved also has the capability to create limited access accounts for employees so they can look at schedules, request days off, and pull paystubs/w2s.
Cons:
Sometimes iSolved would glitch and seem to freeze/not let me change something when I was using it. I would have to call customer service to get this fixed. Luckily,my representative was local and easy to get ahold of. Overall, a nice software with a lot of functionality. It does take a while to get everything working (a lot of up-front work/data entry) but once everything is in,it's awesome. Lastly, the scheduling service is not very intuitive/friendly. It's difficult to build schedules and takes a lot of time to get then right.
Sagar L.
HR Manager in U.S.
Machinery, 11-50 Employees
Used the Software for: 1+ year
Alternatives Considered:
Excellent Customer Service
Comments: Very easy to process payroll.
Pros:
iSolved is easy to use. You receive a dedicated customer service representative for your account.
Cons:
There can be more functionality and customization on the website.
Verified Reviewer
Operations Manager North America in U.S.
Verified LinkedIn User
Dairy, 11-50 Employees
Used the Software for: 2+ years
Source: GetApp
Horrible customer support
Comments: There was no help figuring out my 401k enrollment. I emailed several times and was given a 25 page pdf to follow. Except it didn't work. So I called AGAIN. Lady was rude told me my old password was the password she just gave me. Turns out that didn't work because I had Isolved at a former job. weeks have gone by and no one is helpful. Also....when I first asked about enrolling they replied....we sent you an email. I looked and waited. NOTHING. Again I contact them...they then forward me an email that went to my personal email account 5 months ago. REALLY? I've asked for a supervisor 3 times. NOthing.
Pros:
nothing there is nothing I like when customer service is so poor
Cons:
why are all of these fields required??
Tracy S.
HR Manager in U.S.
Farming, 51-200 Employees
Used the Software for: 2+ years
From an isolved supporter :)
Comments: Excellent, nothing buy excellence :)
Pros:
At my previous employer I helped make the selection and implement isolved and it was so nice to work with the isolved implementation and customer service team. We had isolved timeclock, payroll, benefits elections, onboarding and ACA at my previous. When I started my new position the company was only using isolved for payroll processing and that was it. In the first year we changed to isolved time, added onboarding, benefits elections and ACA in twelve months time. Just recently we added the 360 integration for our 401K plan as well. Each step felt like someone was inhouse assisting me through each part of the implementation. I didn't have a worry since this was my second time doing this and I knew what to expect and boy did they deliver.
Cons:
Nothing to report at this time. With isolved philosophy of constantly improving their program there is little time to worry about anything that may not be functioning to my standards. It's like they are reading my mind :)