What Is Zendesk Suite?
Zendesk Suite is the only complete customer service solution, that is both easy to use and scales with your business. On average, companies using Zendesk increase customer satisfaction by 25% and agent productivity by 30% - at any scale. All your customer interactions live in a single, dynamic interface with features like web widgets, pre-defined ticket responses, and a full customer history. Get up and running quickly, and expect to see results even faster. Zendesk Suite includes the following products: Ticketing System, Help Center, Community Forum, Messaging, Zendesk Talk, Zendesk Explore and Zendesk Sunshine Conversations.
The Zendesk Suite is offered in five different plans depending on a companies need. These plans are: Team, Growth, Professional, Enterprise and Enterprise Plus. Connect with Zendesk to see which plan is best for your business.
Who Uses Zendesk Suite?
Over 160,000 companies rely on Zendesk's customer service solution to build the best customer experience. Our software is powerful and flexible, and scales to meet the needs of any business.
Where can Zendesk Suite be deployed?
Cloud-based
On-premise
---
About the vendor
Zendesk
Located in San Francisco, U.S.
Founded in 2007
Zendesk Suite support
Phone Support
24/7 (Live rep)
Chat
Zendesk Suite pricing
Starting Price:
US$49.00/month
Yes, has free trial
No free version
Zendesk Suite does not have a free version but does offer a free trial. Zendesk Suite paid version starts at US$49.00/month.
Pricing plans
get a free trial
About the vendor
Zendesk
Located in San Francisco, U.S.
Founded in 2007
Zendesk Suite support
Phone Support
24/7 (Live rep)
Chat
Zendesk Suite videos and images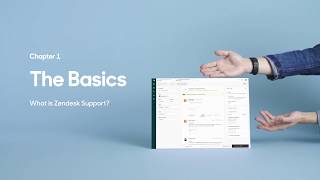 Features of Zendesk Suite
Account Alerts
Account Management Software
Activity Dashboard
Activity Tracking
Alerts / Escalation
Alerts/Notifications
Appointment Management
Archiving & Retention
Assignment Management
Auto-Responders
Automated Routing
CMDB Software
CRM Software
Call Center Management
Call Logging
Call Monitoring
Call Recording Software
Call Routing
Call Scripting
Campaign Management Software
Cataloging/Categorization
Change Management Software
Chat/Messaging
Collaboration Tools
Commenting/Notes
Communication Management
Complaint Monitoring
Computer Telephony Integration
Configuration Management
Contact Management Software
Content Management System (CMS) Software
Contract/License Management
Customer Complaint Tracking
Customer Database
Customer Engagement Software
Customer Experience Management
Customer History
Customer Segmentation
Customer Support Software
Customizable Branding
Customizable Forms
Customizable Reports
Customizable Templates
Dashboard Software
Data Import/Export
Discussions / Forums
Document Storage
Drag & Drop
Email Management Software
Event Triggered Actions
Feedback Management
For Insurance Industry
For Startups
For iPad Devices
Full Text Search
Geotargeting
Group Management
Health Score
Help Desk Management
IVR / Voice Recognition
Incident Management Software
Interaction Tracking
Issue Auditing
Issue Tracking Software
Knowledge Base Management
Knowledge Management Software
Lead Management Software
Live Chat Software
Macros/Templated Responses
Mobile Access
Multi-Channel Communication
Multi-Channel Data Collection
Multi-Language
Multiple Scripts
Negative Feedback Management
Offline Form
On-Demand Recording
Onboarding Software
Performance Metrics
Personalization Software
Phone Key Input
Prioritization
Proactive Chat
Problem Management
Queue Management
Real Time Monitoring
Real Time Notifications
Real-time Consumer-facing Chat
Release Management
Reporting & Statistics
Reporting/Analytics
Revenue Management Software
Routing
SMS Messaging
Sales Pipeline Management
Self Service Portal
Service Catalog
Service Level Agreement (SLA) Management
Social Media Integration
Social Media Monitoring Software
Support Ticket Management
Survey/Poll Management
Surveys & Feedback
Task Management Software
Template Management
Text Analysis Software
Text Editing
Text to Speech
Third Party Integrations
Ticket Management
Transcripts/Chat History
Transfers/Routing
Trend Analysis
Usage Tracking/Analytics
VoIP Connection
Voice Customization
Voice Mail
Web-based Deployment
Website Visitor Tracking
Widgets
Workflow Configuration
Workflow Management Software
Alternatives to Zendesk Suite
Angus
Company Director in U.K.
Verified LinkedIn User
Logistics & Supply Chain, 2-10 Employees
Used the Software for: 6-12 months
Great Software To Manage Customer Relations And Queries
Comments: Zendesk made the task of communications with customers and solving their issues a breeze, if that's what you need to do, then I recommend them.
Pros:
I like how Zendesk makes it so easy for customers to submit a ticket when they have an issue. Once they have submitted one, it's extremely easy for one of my staff to view and reply, they have made the process as simplified as it can be, it's great.
Cons:
The only issue I had with the software was the price, which was why I moved away, but it it a great piece of software bar that.
Narendra Kumar
Assistant Manager - SEO in India
Information Technology & Services, 51-200 Employees
Used the Software for: 2+ years
Best Email Support Platform, If you are dealing with more Customers.
Comments: Having a track of support tickets we are getting and how many of them are solved, how much average time they are taken to get solved, and who had solved them. etc. these metrics are something that we can't get access in traditional email platforms. Zendesk is the platform that helped us in setting up all these things with ease and solved the biggest headache of ours.
Pros:
The way it delivers the emails to the right customer support agent based on the query. We used to deal with a lot of customers and it is not possible for us to go with the G-mail to solve the customer queries and especially when there are a lot of queries with different categories. we have chosen Zendesk to segregate emails automatically and based on the query and also to which certain emails should fall. We have used the autoreply function for some of the emails where there is a standard reply. It is a pretty good dashboard to track the support tickets as well as team performance.
Cons:
Not sure, as I didn't find any flaws in my usage time.
Alternatives Considered: Freshdesk and Zoho Desk
Reasons for Switching to Zendesk Suite: Not sure why we have taken Zendesk, however never felt regret after going for it.
Danielle
Senior Support & Product Specialist in U.S.
Computer Software, 51-200 Employees
Used the Software for: 6-12 months
Cost More While Providing Less Than Competitors
Comments: For a company that specializes in customer service, they are a joke. It takes several days to get a response from someone, you will never get support from someone in your time zone so when they do respond, it will be during overnight hours. They also will not have a phone number or post their working hours in their signatures. They don't even use their own product correctly-- I have received emails showing one name in the "From" line and a totally different name in the signature. Their automations will also send at inappropriate times-- I responded to an agent's request for more details, the agent responded and stated that they are working on the issue. Soon after, I received an automation stating they haven't heard from me and are closing the ticket. They will also try to charge you to get your data exported. Don't fall for it! There are free programs that will do this for you quickly and easily, including all of your Knowledgebase articles and the images associated with them. When importing to another system, you will need to reinsert the images within the articles because they are no longer hosted on Zendesk but the free export programs offered by competitors will name the files in a way that makes it clear and easy to identify which image goes where.
Pros:
I had a good laugh when they advised me to use Google search instead of their own search tool.
Cons:
The features are limited and sales will mislead you to believe that they help you get started. They neglect to mention that there are additional costs for certain features that they tell you are "included with your subscription", and the training options are insane. They charge $350 for a 10 minute video that didn't even answer one of my questions. Fortunately this cost was waived for me after going through 2 account executives, a sales manager, and 2 support/training specialists (calling themselves developers) over the course of 9 months while trying to get a simple answer about how to use and report on Tags.
Brandon R
Software Engineer in U.S.
Verified LinkedIn User
Wireless, 501-1,000 Employees
Used the Software for: 1+ year
Query history management and aggregation by tags (content) can be done easily
Comments: Customer queries used to be managed in Excel. Still, it was time-consuming to track history and the status of responses could not be managed, resulting in cases where there were omissions in responses. However, with the introduction of Zendesk, it is possible to aggregate by tags and monitor trends easily. Since it is possible to manage match/no match status, there are no match omissions.
Pros:
Excellent for query management. When managed as a ticket, there are no omissions and it is difficult to deal with duplicates. difficult to deal with duplicates. If you create a view correctly, you can easily understand the scope of correspondence for each department, and the reporting function is also important, so it is easy to look back.
Cons:
There is a high degree of freedom in customization and several settings, but it is difficult to understand visually and takes time to learn. There is also a query response function, but where is the content of the response saved, where is the draft, etc. are difficult to understand.
Alternatives Considered: Pure Chat
Reasons for Choosing Zendesk Suite: I felt there was a limit to managing queries and tracking query content in Excel, but by introducing Zendesk, I could reduce the man-hours for history management. It also helps with tracking by managing query content through tab settings.
Switched From: Microsoft Excel
Reasons for Switching to Zendesk Suite: Tags and triggers tend to be complicated and, if used across multiple departments, affect each other, requiring a supervising administrator. The Zendesk installation was well organized. Queries that were handled by a small number of people have increased in the number of people, departments, products, frequent omissions, and duplicate responses have greatly decreased.
Daniel
Sr Fuel Handler in U.S.
Utilities, 10,000+ Employees
Used the Software for: 2+ years
customer support ticket chat review
Comments: customer support replies quick so that helps but sometimes the lack of knowledge and training can be a little frustrating.
Pros:
the immediate response from a live chat. the support tickets seem to get replies to very quickly no matter what time of the day. the solutions aren't always what we desire but the response is quick.
Cons:
wish they offered better solutions to problems that arise. not sure if they are trained for our line of work or if it's just a script they follow.