iTOP
What Is iTOP?
iTop is a customizable ITSM and CMDB web solution that can adapt it to your internal processes and help you deliver better services. Designed by experienced IT service professionals, iTop was
Read more
created to manage the complexity of shared infrastructures. iTop is available in two offers : - iTop on-premise : entirely adaptable, you can refer to www.combodo.com for more information and contact us directly. - iTop SaaS : all information regarding our SaaS offers can be found on www.itop-saas.com
Read less
Who Uses iTOP?
Companies of all sizes and IT professionals.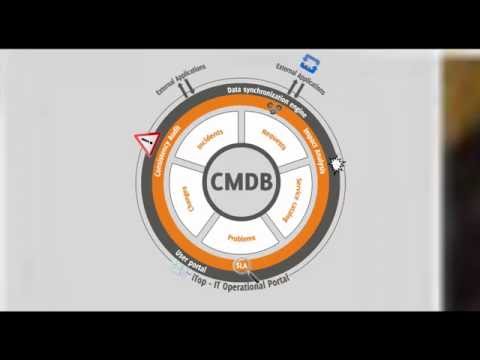 Not sure about iTOP? Compare with a popular alternative
Alexander
AWS Project Manager / AWS System Administrator in Venezuela
Verified LinkedIn User
Internet, 11-50 Employees
Used the Software for: 2+ years
Very intuitive software for ITIL processes. Includes options for Incidents, Configuration Problems
Comments: The initial investment was very low and we were able to use the software for all the ITIL processes supported.
Pros:
. The software setup process is very easy, . It can be customized any way you need for small and medium sized companies, . The management dashboards can also be customized easily. . The import and export functions are flexible are allows fine grain adjustments.
Cons:
. The initial setup of the processes can be lengthly if there is missing information for the organization to be customized. . There is no auto assignment during the ticket's creation.
Greg
Senior Application Architect in Canada
Verified LinkedIn User
Computer Software
Used the Software for: 2+ years
We have fully customized the CMDB module of iTop
Pros:
The main pro is the cost. This is free to use. We use the CMDB portion of iTop. We have not touched the other modules like Incident and Change etc. The CMDB portion is pretty well defined and does allow for customization which is a huge aspect for us.
Cons:
Support. There basically is very little. We even tried to pay for support but were told we were too big for them. That was surprising. There are some odd little bugs as well that we have had to get through but no show stoppers.
Daniel
Analista de infraestructura in Venezuela
Verified LinkedIn User
, 11-50 Employees
Used the Software for: 1-5 months
Good tool for managing ITIL, with good graphic environment for the user
Comments: Monitoring of the IT processes of the organization, under the ITIL scheme. It covers a large amount of important need, equipment management, locations, etc.
Pros:
Tool for the control and administration of ITIL processes within an organization, within a single tool you can get a large part of the processes of an IT department
Cons:
Very complicated at the time of making the configuration, the dependencies of the services and sub-services, establishing the circle between the delivery model and the contracts with the client, making their configuration not very fluid
Greg
Senior Applications Architect in Canada
Information Technology & Services, 1,001-5,000 Employees
Used the Software for: 2+ years
I have indepth experience with this product and have been using it for 3 years.
Comments: We were able to eliminate a costly CMDB alternative.
Pros:
Honestly, the price. It is free. We have found it is quite feature rich right off the bat but was lacking in significant ways that we were able to mostly over come.
Cons:
The support. It is very limited. We tried to engage for support and showed them some bugs and they said we were too big and were not the intended target....
Govinda
Manager Infrastructure Services in India
Verified LinkedIn User
, 501-1,000 Employees
Used the Software for: 1+ year
ITOP is the Best open source tool I ever seen . It has all aspects of ITIL practices. Many thanks.
Pros:
CMDB, features, ITIL based modules like SR, Incidents, Problem and change , Automation ready tool, API integration etc..