Lanteria HR
What Is Lanteria HR?
#1 HR Software choice for Lufthansa, Leica, Acronis, Sega, Lockheed Martin, Warner Bros. Lanteria HR is focused on providing Human Capital Management solutions for mid-sized and large companies,
Read more
which allows creating a collaborative environment where employees & managers can cooperate. Lanteria HR manages all HR tasks in a company with 5 solutions: Core HR, Time & Attendance, Recruiting, Performance and Learning. You can use any of those modules separately or get the entire Lanteria HR system.
Read less
Who Uses Lanteria HR?
Medium-sized to large businesses (from 100 employees) who are looking for a user-friendly solution, based on SharePoint Online / On-Premise for their HR, learning and talent management needs.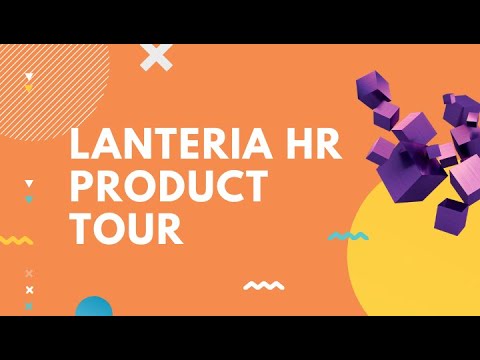 Not sure about Lanteria HR? Compare with a popular alternative
Alternatives to Lanteria HR
James
DIrector of IT in US
Industrial Automation, 201-500 Employees
Used the Software for: 2+ years
Source: SoftwareAdvice
Lanteria is a great value for what you receive
Comments: Lanteria has been a wonderful addition for us. There are other packages out there that could probably do similar things, but after looking at them initially, they were all more expensive. We are still not utilizing the full package, and may never do so. There are so many things that this software does that helped us out the price point was definitely worth it to us.
Pros:
For the price point, the software can not be beat. It is extremely flexible and allows you to use the software as your company functions and does not force you to change your company to function how the software works. Their training, development, and project management staff are superb.
Cons:
Since it is based on top of SharePoint, there are limitations on what you can do with making tweaks/changes to the product. This is more a limitation of the underlying platform than the software, but since that is their chosen direction, it does play a factor into your consideration.
Aleksandar
People Management Systems and Processes Officer in Austria
Nonprofit Organization Management, 201-500 Employees
Used the Software for: 2+ years
Lanteria HR is one of the best user friendly software
Comments: Its a very good HR Software that covers most of the HR topics. Its functionality and user friendly approach is amazing.
The ROI is very high. For the value of money and time resources invested in implementation, you will get most out of it.
The support team is great and they are always available for help!
Pros:
- SharePoint based software; - User Friendly; - Easy to implement and start using it; immediately; - You can set up modules one by one to ensure proper implementation; - Great Lanteria support team; - End users are very happy to use it and high acceptance of change from employees; - Great Time and Attendance module; - Brilliant Performance module and its functionalities.
Cons:
- It's standard functionality doesn't always meet the requirement of organization and additional settings/customization is needed. In case this is needed, the customization of the system might disturb its functionality. - Notifications and alerts are not always working properly and it requires a regular check up. This is the case always when system is being upgraded/updated. Testing is always required. - Compensation and Benefits module doesn't serve the "real" purpose.
Verified Reviewer
Head of Growth in Ukraine
Verified LinkedIn User
Computer Software, 11-50 Employees
Used the Software for: 1+ year
Lanteria simplified pretty much every HR-related task in our company
Comments: We successfully deployed Time & Attendance Management, Lanteria HR Resource Planning, and Performance Management solutions to automate work previously done in Excel. Every solution was customized for our company's needs.
Pros:
3 Lanteria HR modules save us a significant amount of time by automating all important operations and keeping the information in one place. Since we don't have a dedicated Human Resource team it is very helpful.
Cons:
It would be great if full implementation took a bit less time.
Lanteria Response
3 years ago
Thank you for sharing your experience from all the Lanteria team, we wish many more years of developing with us!
Shaishav
Vice President in Singapore
International Trade & Development, 51-200 Employees
Used the Software for: 2+ years
Source: SoftwareAdvice
Pleasant Experience, helped us Organize scattered records.
Comments: Very pleasant experience, support was fast. We had minimal or no disruption in service.
Pros:
Core Employee Management, Document Management and Leave Tracking was very useful.
Cons:
Application is feature rich however, there wasn't sufficient technical support to make most of it.
Patricia
HR System Project Manager in Kuwait
Oil & Energy, 501-1,000 Employees
Used the Software for: 2+ years
Lanteria HR experience in Kuwait Energy
Comments: We have been using Lanteria HR for the past 5 years now and it covers the overall HR processes and offers a great range of features all-in-1 for an efficient price.
Having an HRIS system is a great benefit for us as it allows us to have all our assets data in one database , ease the visibility on our workforce , provide self-service management, simplify and standardize our HR processes.
The team supporting the implementation is constantly ready to understand our needs and issues and always offered a good solution ( standard or custom made ) to meet our expectations.
I recommend Lanteria HR for all SMBs.
Pros:
Our users find it quite user friendly, with a nice web-based design .
Cons:
set up can be sometimes quite technical, not all HR can do it , it requires some design knowledge. Options/Alternatives for the set up are not diverse especially for performance.