What Is Avochato?
SMS texting and live chat has never been easier than with Avochato's solutions for teams, marketers and contact centers. With no programming required, you can setup your Avochato phone number in minutes to text your prospects, customers, or staff. Segment, import, and broadcast to your contacts to scale your teams communications.
Avochato integrates with platforms such as Salesforce, Slack, MS Teams, and Zapier. Enable prospects to text you from a Google Ad with the AdWords API integration.
Who Uses Avochato?
Businesses and teams that want effective customer communications. Examples include ecommerce, insurance, home care agencies, realtors, auto dealerships, delivery and logistics companies, and more.
Where can Avochato be deployed?
Cloud-based
On-premise
---
About the vendor
Avochato
Located in San Francisco, US
Founded in 2016
Avochato support
Phone Support
24/7 (Live rep)
Chat
Countries available
Canada, United States
Avochato pricing
Starting Price:
Yes, has free trial
No free version
Avochato does not have a free version but does offer a free trial.
get a free trial
About the vendor
Avochato
Located in San Francisco, US
Founded in 2016
Avochato support
Phone Support
24/7 (Live rep)
Chat
Countries available
Canada, United States
Avochato videos and images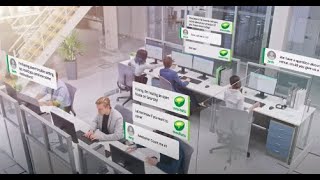 Features of Avochato
2-Way Messaging
API
Activity Dashboard
Agent Interface
Alerts / Escalation
Alerts/Notifications
Appointment Management
Audience Targeting
Auto-Responders
Automated Responses
Automated Routing
CRM Software
Call Center Management
Call Routing
Campaign Management Software
Chat/Messaging
Chatbot Software
Client Management
Client/Property Matching
Collaboration Tools
Commission Management
Communication Management
Computer Telephony Integration
Contact Database
Contact Management Software
Customer Complaint Tracking
Customer Database
Customizable Templates
Email Marketing Software
File Sharing Software
For Sales Teams/Organizations
Human Handover
Interaction Tracking
Issue Tracking Software
Knowledge Base Management
Landing Pages/Web Forms
Lead Management Software
Lead Qualification
Listing Management
Live Chat Software
MMS
Macros/Templated Responses
Mass Texting
Message Personalization
Mobile Access
Mobile Alerts
Mobile Coupons
Mobile Keywords
Multi-Channel Communication
Offline Form
One-to-One Messaging
Pricing Management
Prioritization
Queue Management
Quotes/Estimates
Real Time Reporting
Real-time Consumer-facing Chat
Real-time Conversations
Remote Access/Control
Remote Support Software
Reporting/Analytics
Reservations Management
Routing
SMS Marketing
SMS Messaging
Sales Onboarding & Training
Sales Pipeline Management
Scheduled Messaging
Self Service Portal
Shortcodes
Support Ticket Management
Survey Builder
Survey/Poll Management
Text-to-Win
Third Party Integrations
Ticket Management
Transcripts/Chat History
Transfers/Routing
Workflow Configuration
Workforce Management Software
Luxury Goods & Jewelry, 2-10 Employees
Used the Software for: 1-5 months
Awesome all-in-one tool for one-to-one SMS/MMS communications and blast marketing!
Comments: Avochato has upped our CS game by 1000%. Customers tell us every day how nice it is to be able to text with us. It's awesome that we can use just one service for both CS communications and marketing blasts. Customers being able to text our regular business phone number is a game changer. We used to have one number to call us, another for one-to-one texting, and another one for blast marketing campaigns. It was super confusing and annoying for my staff and my customers. We also use the website widget, keywords, and automated surveys to promptly interact with our customers. The best part about Avochato is their AMAZING customer service! Quick, friendly, and always very helpful. In the past, I've had people at tech companies talk down to me because I am female and also because I run a retail/service business in an interesting industry. I've never once been talked down to by the staff at Avochato. Their few and far between bugs are addressed promptly. Rollouts of new features seem to very well tested because there is rarely a hiccup. Overall.... Love it!! It's just what my business needed.
Pros:
Love the ease of use!! It feels super light weight, even though it has a ton more features than similar services I've used. Customer service is 100% top notch!! (Shout out to our rep!!)
Cons:
So far, there hasn't been much! I do wish that emojis/emoticons were a little less expensive to send (they count as 2 or 3 SMS messages, I can't remember exactly at this moment) because we are all so accustomed to adding those to texts without thinking much about them, but I've pared them down a bit from automated messages and it's helped a bit.
Alternatives Considered: Teckst
Reasons for Choosing Avochato: Tagging isn't working above, but we also used EZ Texting and FireText. They were very friendly and helpful, but neither platform did what I needed it to. I needed an all-in-one service/platform for seamless texting between one-on-one messaging and blast marketing, as well as an easy to use interface.
Reasons for Switching to Avochato: I had originally been interested in Teckst (before I knew of Avochato), but I had a very terrible interaction with one of their staff members named Evan. He would not explain anything about their service after I told him we were a company of fewer than 10 (we will be larger than that very shortly). I asked to speak to a manager after he was quite rude to me and he never bothered to respond to me, nor get me in contact with a manager. He told me "good luck" and that a manager would contact me if "they felt it was necessary". Maybe that service is good? Maybe it's not? Who knows because they were awful to interact with and I'm not interested in their services if that's the sort of customer service they offer.
Shane
Software Engineer in US
Internet, 11-50 Employees
Used the Software for: 6-12 months
Avochato is the easiest SMS product to use and setup. It's fast and my customers love it, too.
Comments: The categories are very specific to what I'm looking for. The reviews are helpful and it's a great way to explore new products.
Pros:
The free trial was critical in helping me make my decision to use Avochato. I was able to test the full product's features at my own pace, and once I tested it with customers I was impressed. My customers were very impressed with my quick response times as well. I love that I can text my customers either from the web dashboard, from the mobile friendly dashboard, or from the iPhone app. The integration with Slack is amazing, as I can now text folks back from the "Threads" feature in Slack too. My entire team is on Avochato (support and marketing), and we are responding to both support requests via SMS as well as new leads coming in from our AdWords account. Avochato integrates with AdWords to have new leads text directly into Avochato. They even have a bot that can be configured to answer common questions and collect information. This saves our team so much time and headaches. The design of the product is great...and who doesn't love avocados!
Cons:
I wish Avochato could automate almost all of our customer interactions. It would be amazing if it resolved all of our support requests without the assistance of our agents. The current bot works well but if it could be customizable we could use it for more of our use cases. We'd also love to see it transcribe voicemails and calls into text format.
Avochato Response
5 years ago
Thank you! We're glad to help. You touched on some very interesting ideas in the "Cons" section around automation -- since your review, we've been building out a number of tools such as templates and keywords to help our customers save time/effort in composing their texts. But we're going to be taking it much further than that ... stay tuned!
Christopher
Belong Groups Assistant Director in US
Religious Institutions, 51-200 Employees
Used the Software for: 1+ year
Great product, but even better support.
Comments: The actual reason I'm on here to review Avochato this moment is that the customer service team has rocked and blown me away. We have been impressed multiple times, but this time stood out and I had to recognize and honor them. Here's what happened!During the week, I pressed a button that said "cleanup your contact list" thinking it might remove a couple super old contacts. NOPE - that sucker removed 2,698 of our contacts because of their inactivity in responding (this was my mistake - not Avochato's). In a panic at the realization of what happened, I saw that the removed contacts were still visible, but I couldn't figure out how to "mass-restore" all 2,698 contacts.We have notification messages being sent out today/tomorrow that are significant to our operation, and even though it's Saturday I reached out via text to the customer support number for Avochato. As expected, I received a message saying they are out of the office and would return my message as soon as possible when they get back in. I decided to simply respond to that note and said "Sorry to ask this on a Saturday, but is anyone available now? I have an urgent question regarding our account."To my surprise, someone wrote back and said, "Hi, how can I help you?" And the rest was history.They've now mass-restored all the contacts that were mistakenly removed, and our planned communications will be on time this weekend. Hats off to the support team at Avochato! You consistently hit set high standard!!
Pros:
Having the ability to mass text our people to get information out, including links/rsvp's/surveys has been fantastic.
Cons:
We utilize a project/volunteer management system called "monday.com" - we would love to see integration with the automations on there. The greatest improvement we could hope for would be to enable an automation that imports contacts on Avochato as they are created in Monday.com, and a way to mass update/sync our contact list quickly. We would also love to trigger sms message automations in monday.com through status changes!
Education Management, 11-50 Employees
Used the Software for: 1-5 months
Great product!
Comments: I am a teacher with student who don't have access to internet and the best way to get a hold of them is by personal text and phone calls. Avochato cut the work I had to do in half and freed me up to teach and not just inform families about announcements at the school. They have great customer service. [SENSITIVE CONTENT HIDDEN] was so friendly, patient, and walked me through setting up the app. When I had questions I texted her and she responded immediately so I didn't need to waste time setting up and learning the software.
Pros:
This software is user-friendly and I love that I can send messages to pre-created groups. I also love that it comes with its own phone number with the area code I live in so people don't think it's junk mail.
Cons:
None - it is so through it has all the features I wanted.
Alternatives Considered: EZ Texting
Reasons for Switching to Avochato: They don't have a personal phone number so some of their texts get blocked. Avochato has great customer service. [SENSITIVE CONTENT HIDDEN] walked me through the software and told me about the features that I would need for my purposes. I don't know if EZ texting allowed me to send to pre-created groups.
Gene
Business Development in US
Retail, 2-10 Employees
Used the Software for: 1-5 months
Stop Searching! Seriously just go with these guys!
Comments: The team at Avochato has been exeptional! They always got right back to me with all my questions. Were very helpful and a great pleasure to do business with! I highly recommend using them for your text message marketing and to take your business to a new level in staying in communication with your customers!
Pros:
Like the Survey feature. We can use it to gather basic info from our customers saving us both time. Love how easy and intuitive the framework is. You can tag your customers in many ways and broadcast to the specific groups your message would mean the most to using those tags. This way you can be more focused and do not waste texts needlessly. We have our customers birthday in their tag and every day we can send out a Happy Birthday message to the right people. It makes them feel special! You can program auto responses for as many keywords as you need. They have an app for both IPhone an Android that works together with their software so you never miss a text!
Cons:
Had to think about this a bit... I guess free incoming messages would be nice. It is a challenge to keep your message within the 160 character limit. I'm sure this is an industry standard but if you go over it just sends multiple segments. This means if you send 2 segments to 200 people you use up 400 of your texts to do it. Like I said though I'm sure its an industry standard set by the carriers and there's most likely nothing they can do about it.