What Is Google Docs?
Web-based app designed to store, create, and edit spreadsheets and documents online. Templates, charting and commenting are available.
Who Uses Google Docs?
Designed for businesses of sizes, it is a cloud-based document management system that helps teams collaborate, share, edit, chat, comment across multiple files in real-time.
Where can Google Docs be deployed?
Cloud, SaaS, Web-based, Android (Mobile), iPhone (Mobile)
About the vendor
Google
Founded in 1998
Phone Support
Chat
About the vendor
Google
Founded in 1998
Phone Support
Chat
Google Docs videos and images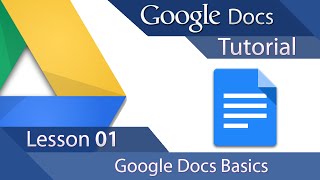 Compare Google Docs pricing with similar products
Features of Google Docs
Activity Tracking
Collaboration Tools
Document Management Software
File Sharing Software
Notes Management
Alternatives to Google Docs
Jeanette D.
President in U.S.
Verified LinkedIn User
Health, Wellness & Fitness, Self Employed
Used the Software for: 2+ years
Alternatives Considered:
Google Docs is easy and easy to access
Comments: I love Google Docs. After I had my computer hacked in January of 2018 and lost 15 years of Microsoft Word documents because not everything automatically backed up to my external hard drive, I said "never again". I completely switched to Google Docs and haven't looked back. Plus, I have never lost a Google doc that I couldn't retrieve because even if you send it to Trash, you have 30 days to get it back!
Pros:
I like that I can create a Google doc and it is automatically saved to my Google Drive. I can access my files anywhere even if I'm not at my office. It's so great to be able to access from my phone!
Cons:
It doesn't save versions of your document. I love the autosave feature but sometimes I want to keep an older version. The solutions is creating a "copy document" to keep an older version and a newer version.
Ernesto L.
Owner - Lead Designer in U.K.
Arts & Crafts, 2-10 Employees
Used the Software for: 2+ years
Alternatives Considered:
Docs is the way to go
Comments: This is Free! My business is getting and utilising Docs heavily on using Docs. We love it and have not looked back once as it more than meets our needs.
Pros:
The thing I like most about Google Docs is the clear integration into all Google account services and Android devices. The ability to create and edit documents, then share and collaborate is essential to my business and we have become fully assimilated into the Google services such as Docs and Drive.
Cons:
As the docs are stored within Google Drive, the folders you create are kept in Google Drive. I would like to see the folders when I access Google Docs and be able to drag and drop or save into and out of those folders.
Haitham A.
Associate Professor in U.S.
Higher Education Software, 501-1,000 Employees
Used the Software for: 2+ years
Software that is Easy to Use and Accessible on Various Platforms
Pros:
It is easily accessible anywhere with an Internet browser and connection. Does not require the use of any additional software to be installed on your computer. Can also be accessible on tablets and smart phones. Furthermore, it is a great tool that facilities remote collaborations and in real-time.
Cons:
None that are significant. The only minor issue I have with it is that it doesn't have as many features and tools as the other document editing software, such Microsoft office and OpenOffice. Nevertheless, it does at least include all the common and basic features.
Justin L.
Small Business Owner in U.S.
Verified LinkedIn User
Consumer Goods, 2-10 Employees
Used the Software for: 2+ years
Alternatives Considered:
Best Free Documentation Software... Hands Down
Pros:
I love the fact that all the Google products are free. They have figured it out. I am not sure how they make money on it but it works well for my company and did since the beginning. I used Google Docs to catalog inventory, take dynamic notes with other employees on the same task and so much more. I just could not find any other alternative that has such value for free. It is truly an amazing tool.
Cons:
It seems like it was missing deeper features that I rarely used, such as things I am not even sure what they are called. There is little that I dislike about Google Docs. I almost feel like it is "too simple." Like there should be more of a menu bar like Microsoft Word. It just doesn't allow for much deeper editing, like writing a book. I am currently writing a book and opted not to use Google Docs because I wanted deeper features like text wrapping and to be able to zoom out and see multiple pages at once, like I can do in Apple's, Pages.
Lois O.
Director in Cyprus
Verified LinkedIn User
Marketing & Advertising, Self Employed
Used the Software for: 1+ year
An essential every day tool
Comments: Overall it is something I could not live without! I would highly recommend it.
Pros:
I love the ability to collaborate with people using the comments and suggested edits tool. It makes editing and revising documents so easy. The Title and H tag formatting tools are also fantastic, not just when writing SEO pieces but also for general document structure which displays on the left side in a panel for easy navigation. The life-saving feature is the autosave which has had my back more times than I can remember whereas in other instances I might have lost my work.
Cons:
When you create a new document from within a document it doesn't put it in the same folder, you need to remember to manually move it. I don't particularly like the layout of the folders horizontally, somehow it feels unorganised. Also, it can be annoying if your internet cuts out and you want to continue editing offline - you can only do if you are logged in on one Google account. If, like me, sometimes you need to be logged in under mulitple accounts and with mulitple dcuments open in tabs then it can be a minor inconvenience