Google Docs
What Is Google Docs?
Web-based app designed to store, create, and edit spreadsheets and documents online. Templates, charting and commenting are available.
Read less
Who Uses Google Docs?
Designed for businesses of sizes, it is a cloud-based document management system that helps teams collaborate, share, edit, chat, comment across multiple files in real-time.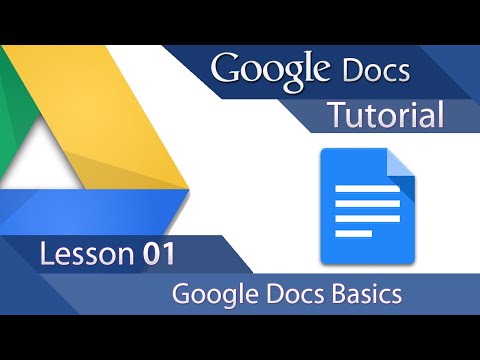 Not sure about Google Docs? Compare with a popular alternative
Alternatives to Google Docs
Shannon
Owner in US
Verified LinkedIn User
E-Learning, 2-10 Employees
Used the Software for: 2+ years
Alternatives Considered:
Google Docs is the GOAT of documents
Comments: Love it and won't use anything else ever again! Love that they are safe and secure in my Google drive forever!
Pros:
I love that I can access it from anywhere and share it with anyone at anytime seamlessly. It is easily accessed, viewed, and edited from a computer OR mobile device which makes being on the run and still managing my business a breeze.
Cons:
There was a slight learning curve since I've been using MS Word for decades. For some reason scrolling in the document is odd to me.
Tureen Punit
Data Engineer and DBA in India
Verified LinkedIn User
Information Technology & Services, 501-1,000 Employees
Used the Software for: 2+ years
Source: GetApp
Why I love using Google Docs!
Comments: I am using Google Docs every day to create documents, edit them, and share them across my organization. I find it easy to use and navigate. It comes with all the adequate features needed to create both simple and sophisticated documents conveniently. I love the fact that the files are saved automatically which saves me from the fear of losing my progress due to any disruption. Also, all the files created here can be readily accessed from Google Drive makes it more convenient.
Pros:
Google Docs is easy to use and lets a user create documents without any hassle. It has an intuitive interface and is easy to navigate as well. Google Docs provides strong collaboration and document-sharing features. Users can share a file with others using the generated link and can track changes in the documents as well. Another biggest pro of Google Docs is the fact that is free to use, which makes it a great solution for document management.
Cons:
I love using Google Docs as it lets me create, edit, share, and save documents with ease. I haven't found anything that would make me dislike Google Docs till now.
Digvijay
Product Manager in India
Verified LinkedIn User
Information Technology & Services, 201-500 Employees
Used the Software for: 2+ years
Google Docs: Documentation for your expanding team
Pros:
It is one of the best tools for individuals to start documenting for their clarity of thought. The barrier to start documenting is very low. You can just type in "docs.new" in the URL bar to get started. Very easy to collaborate with others, asynchronously chat and form an enhanced version of the doc on the go. Version control feature is great too in case there are any mistakes.
Cons:
While it is great for individuals to document, it is not so great for teams to have it as a knowledge best to disseminate its tribal knowledge or best practices or team culture etc. Something that you would want for any new hires to get a grasp on very quickly. Notion and Atlassian are much better in the document organisation bit. Similarly you cannot draw block diagrams. Neither can you in Notion. You often have to rely on 3rd party vendor, "draw.io" when documenting schema designs, etc. Atlassian is your go-to tool for such requirements.
Melissa
Director of Marketing in Guatemala
Nonprofit Organization Management, 11-50 Employees
Used the Software for: 2+ years
Alternatives Considered:
Our new go to...
Comments: Love. We use it every day and over the past three years we have been brining more and more of our team into the Google workspace. In a few more years we plan to have google as the center of all our operations!
Pros:
I love that Google Docs is online. I can collaborate with colleges and see the work they are doing. Our documents are automatically saved and stored online...no more lost files! Our older team members just don't want to learn new software, but we like that Word documents can be automatically converted to google docs for the rest of the team to work on. Great feature. I work in Guatemala so people are a bit behind on technology...I am working on training and bring the rest of our organization into the Google space over the coming two years.
Cons:
There are still some things are are just easier on my Apple Pages or Word programs, especially in certain formatting/design areas. It is hard to get our older team members to take the time to learn how to use it so they just keep uploading Word files instead...but as I mentioned above, Google has a great feature to convert Word files to Google docs!
Curtis
IT Director in US
Verified LinkedIn User
Information Technology & Services, 11-50 Employees
Used the Software for: 2+ years
Alternatives Considered:
The documents that just keep giving.
Comments: Nothing but good things to say. the collaboration tools are great.
Pros:
The active share and edit feature is awesome. I love being able to work/collaborate with someone in real time is amazing. it allows me to make the changes I need to make while other people can update what they need to it's great
Cons:
It's not as powerful as word and is lacking some of the functionality there all in all it's a great product.