Local product
What Is TimeHero?
TimeHero is a smart Work Management app that makes it easy to automatically plan the best time to work on daily tasks and projects. Add to-dos, events or entire projects and TimeHero will find the time in your calendar to complete them. As new tasks or meetings come up, TimeHero reorganizes your plan to meet your deadlines and notifies you if anything is going off track. It's that simple!
Perfect for small and medium-sized businesses, consultants or enterprise, start your FREE trial today.
Who Uses TimeHero?
Digital Agencies, Marketing Departments, Video Production, Creative Teams, Software Development, Product Teams, Financial Services, Management Consultants, Education, Manufacturing and construction.
Where can TimeHero be deployed?
Cloud-based
On-premise
---
About the vendor
TimeHero
Located in Sudbury, Canada
Founded in 2014
TimeHero pricing
Starting Price:
US$4.60/month
Yes, has free trial
No free version
TimeHero does not have a free version but does offer a free trial. TimeHero paid version starts at US$4.60/month.
Pricing plans
get a free trial
About the vendor
TimeHero
Located in Sudbury, Canada
Founded in 2014
TimeHero videos and images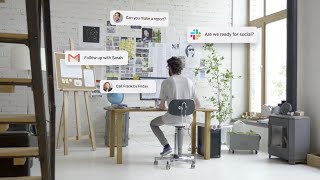 Features of TimeHero
Access Controls/Permissions
Activity Dashboard
Alerts/Notifications
Approval Process Control
Assignment Management
Business Process Automation
Calendar Management
Client Management
Collaboration Tools
Compliance Tracking
Create Subtasks
Document Management Software
Email-to-Task Conversion
File Sharing Software
Gantt/Timeline View
Graphical Workflow Editor
Import Tasks
Mobile Access
Percent-Complete Tracking
Portfolio Management
Prioritization
Project Management Software
Recurring Tasks
Reporting/Analytics
Resource Management Software
Task Editing/Updating
Task Management Software
Task Progress Tracking
Task Scheduling
Task Tagging
Time & Expense Tracking
Time Tracking Software
Workflow Configuration
Workflow Management Software
Management Consulting, 2-10 Employees
Used the Software for: 6-12 months
After years of searching, TimeHero finally delivers on the most efficient/complete management tool.
Comments: easy to use and easy to report on a subject
Pros:
Before TimeHero:-- for over 40 years, I needed to constantly carry with me a physical, 12 month daily planner and organizer, -- I needed to physically create daily "to-do" lists of tasks, -- needed separate files on all my managers and employees checked daily to update their progress/tasks,-- needed 2-3 separate programs to organize e-mails, follow up communications and track MY time and all my projects, -- and finally, I needed to physically record all my monitoring, checking, updating and progress reports for all my businesses. WITH TimeHero... ALL of the above are now handled by one, simple, easy to use, digital piece of incredible software installed on my Ipad and phone. Wow.. what freedom, what efficiency and what accuracy, in one piece of software. Every business and every person who wants to be more effective/efficient in their daily tasks and projects, need TimeHero.
Cons:
The only real "cons" I have about the software is the actual running and layout of the GUI. I would like to have the "option" to reduce or enlarge/set the width of the columns on the weekly view... i.e. choose and set the width of each column similar to an excel spreadsheet. Would also like to have flexibility of changing the "preset prompt's" in the "new tasks and events" selections to better suit my needs and save even more time.
Luke
Electrical Engineer in Australia
Utilities, Self Employed
Used the Software for: 1-5 months
Take the guesswork out of planning your day
Comments: When faced with several dozen small tasks, I found it hard to decide which one to do first; TimeHero has solved this problem for me and brings structure to my day.
Pros:
TimeHero is one of the very few online apps that plans your day for you based on tasks you to entered with estimated durations, deadlines and priorities. No more staring at a screen of to-do tiles, trying to guess which one you should do first; TimeHero will do the work for you. It has an intuitive structure and a beautiful interface that motivates you to get into it and start ticking 'complete'. It will also track time spent on projects/ tasks and provide a timesheet, it allows delegation of tasks to team members, and tasks can be linked logically to execute a project in a specific order.
Cons:
The scheduling algorithm makes some interesting decisions sometimes; ultra critical tasks should be pinned. I highly recommend not letting tasks become late to allow the app to function properly (i.e. reset due dates to be in the future).
Executive Office, 2-10 Employees
Used the Software for: 1+ year
This is the greatest time management software of all time
Comments: Honestly, I can the biggest space cadet in the world and I'd lose my head if it wasn't attached sometimes. I've tried every time management software available and nothing seemed to keep me on track. This has been the only one that allows me to do it.
Pros:
I love that you can create templates and it automatically schedules tasks for you. Customer service is amazing as well!
Cons:
My only issue would be that on the main screen of the desktop version you can't see if tasks have subtasks before checking them as complete.
Amy
Front End Ninja in Australia
Internet, Self Employed
Used the Software for: 6-12 months
Great software, easy to use and makes my life easier
Pros:
- The autoscheduling is amazing, I can book in specific things where needed but it does most of the work for me. - The calendar integration is good, it takes into account when I have a meeting and therefore lose time available for work
Cons:
- It would be good to have free/read-only users in a team when on a paid plan, so I don't need to pay for clients' accounts when they want to see what's going on with their project - A desktop app or ability to use saved data offline for travel would be useful (I had to screenshot my task list and notes and update when I got off the plane)
Liz
Founder/ CEO in Canada
Verified LinkedIn User
Media Production, 2-10 Employees
Used the Software for: 1-5 months
Stephen Covey would be impressed
Pros:
With 20 years of Technical PM experience across many sectors and having worked with everything from MS Project to Trello... I can say this is by far the best tool I have used. Not having to constantly manually "sanitize" my to list, using natural language to inform each task parameters BEYOND just what and when it it will be overdue if I don't happen to notice that task in time, being able to close my computer on Friday and not rent 10% of my weekend mental space to all the things I could be forgetting ... this is what TimeHero has allowed me to do. Gantt charts, dependencies, color coding, project folders... I can go on and on. The main plus is this, before using TimeHero I did not know this state of mental rest existed - I do not foresee needing an assistant because of this tool.
Cons:
I cannot use siri or alexa (yet) to create tasks