What Is Cloudbeds?
Cloudbeds is an easy-to-use hospitality platform that offers hoteliers and hosts a centralized solution to help run their property simply and effectively.
With Cloudbeds, you have one login, one system that is always in sync. Our suite includes a PMS, Booking Engine, Channel Manager with 300+ connections, Revenue Management Tool, and Payments. Trusted by thousands of properties in over 155 countries, our solution helps our clients achieve more reservations and happier guests.
Who Uses Cloudbeds?
Cloudbeds is designed to improve the lives of independent property owners including, but not limited to, hotels, hostels, bed and breakfasts, inns, vacation rentals, apartments, campgrounds and more.
Where can Cloudbeds be deployed?
Cloud-based
On-premise
---
About the vendor
Cloudbeds
Located in San Diego, U.S.
Founded in 2012
Cloudbeds support
Phone Support
24/7 (Live rep)
Chat
Languages
English, Portuguese, Spanish
Cloudbeds pricing
Starting Price:
Yes, has free trial
No free version
Cloudbeds does not have a free version but does offer a free trial.
Pricing plans
About the vendor
Cloudbeds
Located in San Diego, U.S.
Founded in 2012
Cloudbeds support
Phone Support
24/7 (Live rep)
Chat
Languages
English, Portuguese, Spanish
Cloudbeds videos and images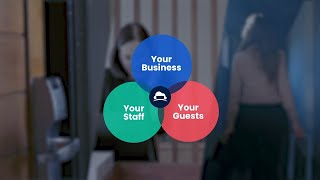 Features of Cloudbeds
Billing & Invoicing
Booking Notes
CRM Software
Channel Analytics
Channel Management Software
Customer Support Software
Dynamic Pricing
For Vacation Rentals
Front Desk Management
GDS/OTA Integration
Group Reservations
Housekeeping Management
Inventory Control Software
Marketing Automation Software
Multi-Channel Sync
Online Booking
Partner Management
Payment Processing Software
Point of Sale (POS)
Promotions Management
Rate Management
Reporting & Statistics
Reservations Management
Room Inventory
Alternatives to Cloudbeds
Shen
Director in Malaysia
Verified LinkedIn User
Hospitality, 11-50 Employees
Used the Software for: 6-12 months
Overall recommended but hope you can make some improvements
Pros:
the PMS and UX. Easy to use for everyone. Set up is easy and flexible. Integrations are useful
Cons:
the Booking Engine - not flexible enough. PIE - trialled but the rate shopper took the wrong rates, not BAR so rate shopping comparison was useless to us.
Hospitality, 2-10 Employees
Used the Software for: 2+ years
Cloudbeds, easy to use, very functional.
Comments: My hostel is listed with several reservation agencies, every time there is a reservation, I need to go to all of the other agencies and close that room. It is very time consuming and cumbersome, however, if I don't I risk overbooking a room. With cloudbeds the process is automatic and instant (within a minute).
Pros:
It took me less than 5 minutes to teach my employee everything they need to be efficient in the program. It is extremely easy to switch languages depending on who the user is. It is organized in a thoughtful way. Creating reservations form, for example, can be accessed from various screens.
Cons:
There are some areas where I would like to be able to set my own default. For example, when I go to the reservations page (all reservations historically and current), there is a filter which quickly gives me just the current unfulfilled (future) reservations. I would like that to be the default filter. I cannot set it as default. There are other similar filters.
Alternatives Considered: RevGain, Profitroom and SiteMinder
Reasons for Switching to Cloudbeds: I have a small hostel. Cloudbeds is good for the small hostel and can be scaled for larger hotels. The price is also scaled. It was an overall price and ease of the functions I am interested in.
Cloudbeds Response
4 months ago
Thank you for sending us an amazing review. We are happy to hear that the core features and functionality of our system are serving its purpose - which was our main goal when delivering an industry-standard product focused on the customer needs. With regards to the feedback, would you be able to let us know more via https://ideas.cloudbeds.com/ideas/new? Our product team monitors this page and your input is always appreciated.
Hospitality, 2-10 Employees
Used the Software for: 2+ years
Best Channel Management.
Comments: Very much easy like someone is standing with me every time to help.Move your hand but the brain part is automatically mobilized. You are using this software but you never feel strange about this software.Made well for all gorups of people.
Pros:
Easy to use and user friendly.Any non trained person can use it.It is so much like the easy calendar where we can view and manage the rooms for the guest simply by dragging it out.And mostly pricing the rooms are very much easier.Overall this software is made for professional or unprofessional personality as well.Try it and you will find it the best for use with ease.The team member are very supportive in the sense of billing support,technical help and they are real human behind this software.
Cons:
Like least in this thing means there are no any software better than this software for hotel management.
Cloudbeds Response
3 weeks ago
Thank you for taking the time and writing us such an amazing review, Mahesh. We are truly pleased to serve you as our loyal customer and are thrilled to hear how much you have been benefitting from the system and its impact on your business. Cheers to more reservations and happier guests!
Daniel
Property owner in U.S.
Hospitality, 2-10 Employees
Used the Software for: 1+ year
There are much better options.
Comments: It was a poor experience and we will be going back to what we used previously. It's curious, but in the last year I've meet several other property owners that all had similar experiences and had left cloudbeds.
Pros:
Their sales team was friendly and active. I bit and went with the company.
Cons:
It's cumbersome, very slow to update and correct problems and customer service is terrible.
Larry
Operations Manager in Singapore
Hospitality, 11-50 Employees
Used the Software for: 1+ year
Choosing Cloudbeds as the HMS to migrate from our old HMS
Comments: I think i have already given that in my first feedback.
Pros:
First of all, it was a pleasant experience to engage with the first line officers from cloudbeds, IE the sales staff. The meeting was useful and concise. Most of my relevant concerns were handled. Those that weren't were handled by the appropriate technical colleague. The migration was smooth although anyone who intents to perform all the data migration should get ready for a lot of work as the data might not be imported accurately albeit its not a major concern. The part that i was most impressed with Cloudbeds would be the dashboard and the calender. From these 2 functions its easy to have a clear view of the check ins, out, as well as the occupancy. Of course there are more sub functions equally useful from the calender. Another equally cool feature i'd have to say is the integration with a large pool of vendors to expand the basic HMS and cater it specifically to each hotel's operation. For us, we integrated Cloudbeds with Assa Abloy's NFC enabled door lock, a Mobile Check in aplication which allows our guests to check in wthout accessing our front desk. This frees up our front desk staff and they have time to perform other tasks! Guest can safely access their room with their mobile device.
Cons:
Like any software or application, there are always ways and functions to improve. I was rather disappointed after we have rolled out LIVE with Cloudbeds only to discover that the functions of its REPORTS ( this also include guests folios) are not as comprehensive or flexible as we initially thought. There were also a couple of times when all our front desk terminals were not accesible and was later confirmed by Cloudbeds support personnel that they had some technical issues and needed some time to rectify the situation. (Fortunately it took less than 3 hours). And to be fair, since we've gone LIVE with Cloudbeds, it happened only twice. The other issue is the lag, sometime my staff will complain to me that it can take more than 2-3 mins to load a page.
Alternatives Considered: OPERA Cloud Property Management
Reasons for Switching to Cloudbeds: Most of the products nowadays are cloud enabled and has similar functions, For me to decide on Cloudbeds, the key issues are definitely its cost competitiveness, scalability, expandability as well as the friendly support helpddesk!
Cloudbeds Response
3 months ago
Thank you for sharing such a fantastic review, Larry. We have thoroughly enjoyed reading your comments and are thrilled by the positive feedback - this shows that we are able to meet expectations and are happy to continuously serve our loyal customers. Your voice and opinion matter most and we appreciate receiving your views of the system and experience so far, which helps us understand what we are doing right while finding the areas for improvement. In addition to that, we're happy that our support efforts have met expectations which we value significantly among several other things. Cheers to more reservations and happier guests!