Dynamics 365
What Is Dynamics 365?
Microsoft Dynamics is a line of integrated, adaptable business management solutions that enable your people to make important business decisions with greater confidence. Microsoft Dynamics works like
Read more
and with familiar Microsoft software-easing adoption and reducing the risks inherent with implementing a new solution. These solutions automate and streamline financial, customer relationship, and supply chain processes in a way that can help you drive business success.
Read less
Who Uses Dynamics 365?
Dynamics 365's plans can accommodate for households, individuals, or even enterprises.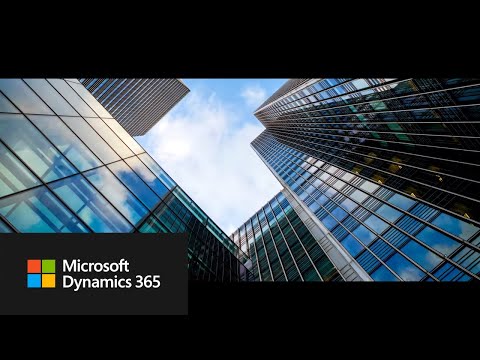 Not sure about Dynamics 365? Compare with a popular alternative
Alternatives to Dynamics 365
James
Financial Advisor in US
Accounting Software, 11-50 Employees
Used the Software for: 6-12 months
Alternatives Considered:
Microsoft Dynamics 365 Review
Comments: What our organization's overall experience is that all marketing campaign leads are assigned to salespeople who access Microsoft Dynamics CRM and then track and convert them into sales.
Also used for services, indices are active until closed by the server. From lead generation to lead acquisition, everything is managed in Microsoft Dynamics CRM.
Pros:
The completely offline features are what we loved for our Field Service. RESCO's flagship product offers plenty of flexibility and advanced functionality. But in general, it's a good way to empower workers in this space to provide mobility and be able to view tasks, customer records, contact information, and so on completely offline.
Cons:
The product is not ready for release. The development suffers from system malfunctions and important features were removed from the release and roadmap without warning. I was also surprised to ignore non-US international regulatory requirements (currency exchange and management, existing ISO standards, VAT requirements). But what surprised me the most was Microsoft's general ignorance and lack of accountability. Despite many requests, I haven't spoken to anyone who can actually talk about product direction and roadmap. I was sandwiched between disconnected dev teams fixing a critical bug, but they don't seem to be talking to each other.
April
Counselor/Assistant Project Director in US
Hospital & Health Care, 5,001-10,000 Employees
Used the Software for: 1+ year
Multifunctional Top of The Line Software.
Comments: Microsoft Dynamics 365 is an extraordinary programming to utilize. I prescribe Microsoft Dynamics 365 to all the forthcoming clients. It has extraordinary and splendid highlights. It is an efficient programming and its abilities are incredible. This software has given us numerous new capacities, for example, Upgrade dynamic Improve business measure results Drive advancement Improve business measure readiness Improve client relations/administration Drive income development Cost the board Improve provider or accomplice connections Make inward/operational efficiencies Lessen time to advertise
Pros:
Microsoft Dynamics 365 is an incredible apparatus for booking and making work processes viable. With Microsoft Dynamics 365, we can deal with our staff individuals in an expert way. The dependability of Microsoft Dynamics 365 is something worth being thankful for that I have been enjoying about the instrument. It has been not difficult to utilize and alter.
Cons:
Disdaining Microsoft Dynamics 365 has not been a possibility for us. I'm intrigued by Microsoft Dynamics 365. It has been a splendid programming. I like its dependability. It is so noteworthy. I'm a glad customer. Microsoft Dynamics 365 is incredible and solid. It makes field the executives of our staff individuals smooth and noteworthy. It likewise makes it basic for us to oversee client connections without any problem. It has been the best.Microsoft Dynamics 365 is a quality programming to utilize. It has quality highlights. We won't change things by any means. The ideal-ness of the merchant's reactions makes things astonishing.
Faruk
Head of Growth in Poland
Verified LinkedIn User
Internet, 51-200 Employees
Used the Software for: 1+ year
Gets the job done but a little rigid CRM
Comments: We used Microsoft tools in our entire organization. The best part of getting Dynamics 365 was the easiness of integration. All softwares and online tools work very well altogether. We never had any compatibility issues or we never spent much time to integrate other systems to MS Dynamics 365. Moreover, majority of the other tools we used already had the integration option to it. As a salesperson, I used CRM every single day. I like the contact management. Since I use Office, it was so easy to use email and Skype together on the CRM, and I was able to keep a track of every single action. I was OK to use it but if they could improve the UI, it can be a great tool. They may offer some packages for smaller teams as well.
Pros:
Easy integration with the other tools - even they are not from Microsoft CRM gets the job done Easy contract management with DocuSign and MS Drive CRM structure for the leads and potentials Customization options Reports are enough for a regular sales team but it is possible to get custom and advanced reporting Access management is better than many other CRMs
Cons:
The user interface can be improved The whole system for CRM is too rigid and not that user friendly like a few other competitors It is a good solution for large companies but if you have a team less than 50 people, maybe there could be more budget options - of course with less features
Oussama
technician in Morocco
Verified LinkedIn User
Automotive, 2-10 Employees
Used the Software for: 1-5 months
dynamic 365 is in the field pro path o for easy tasks
Comments: from my experience on the automotive business using this product was a lot more better to go far in time into the first products of microsoft ,its easiness while interacting with your acceptable intuition uploaded for years into my memory helped me to escape so much time and filling it by learning so many other skills in the service of business , i have learned that time is money , my thought was aligned with the comprehend of the product which maintain your fuction into simplicity fasteness while its cost compairing to other products mostly cheaper
Pros:
during the lifestyle of business , i have never faced so many different tasks that wasn't easy going but using the dynamic 365 from microsoft , which i have curious about its fast developement and improvement during the last 1 years by it didnt suprised my knowledgeable first sight on microsoft software during years of my work ,since the dynamic helping me to most simplified the business tasks for me while learning others future skills allowing me to go through minimizing the time of spending on other busines tasks , especially with standpoint which helped business to grow faster by includingall the organization with most fixed sales teams tasks
Cons:
one the most strenghts of the dynamics 365 if your business during the last 10 years familiar with other microsoft product like microsoft office 365 ..., you will find that is most of all similar to the simplified menu of microsoft product since that microsoft didnt lost its flavors of maintain the same aroma while you will taste navigating throughout ths dynamic 365
Keegan
Entrepreneur in US
Internet, Self Employed
Used the Software for: 6-12 months
I love the ease of user friendliness! CRM is in a category by itself!
Comments: It's a CRM that is anything but difficult to utilize whenever you have gotten its hang, in the event that you are an individual who utilizes these applications there will be no issue here. It has great reconciliation with Microsoft administrations and any individual who has utilized these administrations will feel right comfortable. It's an absolute necessity requirement for any business as it goes about as a focal center point to thoroughly understand your customers, your business, advertising, money and different other client assistance alternatives. It's customization choices are likewise simple to utilize permitting you to advance your experience. Anyway there are a few negatives basically being the moderate information transfer speed because of it's cloud based sparing experience, it's versatile experience is likewise not very extraordinary as it runs gradually. Copy contacts are additionally a problem to manage in this product. Generally incredible programming to use with simply some minor issues that can be rectified.
Pros:
All that you'd require in a business field is here, to place in basic terms putting deals, advertising, money and client assistance alternatives. It is nothing obscure and somebody that utilizes CRM programming projects will feel right comfortable with this product. I like that I can follow anything I need to think pretty much the entirety of my customers and its usability is faultless on the off chance that you are somebody who has utilized these sort of projects before this is an excellent item to utilize. You needn't bother with any programming information or any sort of other outside information to alter the framework as you would prefer. It's mix as well with it's other Microsoft parties is fantastic this is something that most outsider CRM programming projects don't have henceforth making this CRM programming the best choice in the market to date.
Cons:
The mobile app isn't extremely extraordinary. There are exceptionally successive accidents and it simply doesn't give that experience which an end client expects out of such an incredible platform. Nonetheless, Microsoft had compensated for it by presenting the power applications highlight.