What Is Articulate 360?
Articulate 360 is the #1 creator platform for workplace learning. Easily create online learning, for any device, with top-rated creator tools. One subscription opens endless e-learning possibilities with 9+ million course assets, including 1,000+ prebuilt templates with real and placeholder content on relevant topics, an easy-to-use review tool for stakeholders, and live and on-demand online training. Beautiful, interactive online learning is just a few clicks away with Articulate 360.
Who Uses Articulate 360?
Articulate 360 includes access to award-winning e-learning authoring tools that let new and expert course creators easily build beautiful, professional-looking, interactive online courses.
Where can Articulate 360 be deployed?
Cloud-based
On-premise
---
About the vendor
Articulate Global
Located in New York, US
Founded in 2002
Articulate 360 support
Phone Support
24/7 (Live rep)
Chat
Languages
Chinese, English, French, German, Spanish
Articulate 360 pricing
Starting Price:
US$1,299.00/year
Yes, has free trial
No free version
Articulate 360 does not have a free version but does offer a free trial. Articulate 360 paid version starts at US$1,299.00/year.
get a free trial
About the vendor
Articulate Global
Located in New York, US
Founded in 2002
Articulate 360 support
Phone Support
24/7 (Live rep)
Chat
Languages
Chinese, English, French, German, Spanish
Articulate 360 videos and images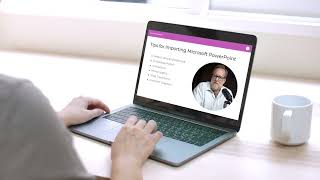 Features of Articulate 360
Activity Dashboard
Audio/Video Recording
Certification Management
Content Library
Course Authoring Software
Course Management
Course Publishing
Course Tracking
Customizable Branding
Customizable Questions
Customizable Templates
Data Import/Export
Employee Engagement Software
Employee Portal
Gamification Software
Interactive Content
Interactive Learning
Media Import
Multi-Language
Multimedia Support
PowerPoint Conversion
Progress Tracking
Quizzes
Reporting & Statistics
SCORM Compliance
Self-Service Content Curation
Storyboarding
Template Management
Tests/Assessments
Training Administration
Training Management
User Management
Alternatives to Articulate 360
Reviews of Articulate 360
Mari
Instructional Designer in US
Verified LinkedIn User
Computer Software, 1,001–5,000 Employees
Used the Software for: 1+ year
Reviewer Source
Best authoring tool
Comments: I started by using Captivate and was not happy with the results. I found that the training I created and articulate looks more professional and was much easier to author.
Pros:
Articulate has a suite of products that will serve any training needs. For a quick training with interactive elements, RISE is what you will need. For a more complex robust training, STORYLINE is best suited. Assets are robust and very numerous.
Cons:
The price point is a little high for an individual license. That being said, if that is the only drawback, it is very well worth the price.
Matt
eLearning Systems and Content Manager in UK
Nonprofit Organization Management, 51–200 Employees
Used the Software for: 2+ years
Reviewer Source
Rapid development with high quality
Comments: Couldn't work without it. I use it daily. I've introduced it to several organisations I've worked for and it has allowed each to step up the quality of elearning experience provided. The review system cuts down on admin around receiving feedback from subject matter experts.
Pros:
The learning curve on the software is very shallow. You can get p and running with it very quickly. However, the depth of advanced features means you can really make some powerful interactions and resources without being a 'coder'.
Cons:
As the software is very easy to use many people believe it will make them a great eLearning developer. It will, but that will come with experience.
Alternatives Considered: iSpring Suite and Adobe Captivate
Reasons for Switching to Articulate 360: Ease of use. Flexibility. Price. Training available and support .
Dan
Learning Experience Designer in UK
Design, Self Employed
Used the Software for: 2+ years
Reviewer Source
many ways to do one thing
Comments: Great, i use it everyday and enjoy the mix of problem solving and creativity to do one thing many different ways
Pros:
As a package Articulate 360 does the lot. From speedy course development via Rise 360 through to creating more complex projects with that added wow factor via SL 360. In the beginning 360 asked a lot of me and the learning curve can be quite steep. Nowadays i am asking the questions and 360 typically delivers. As with most tools there are many ways of completing the same task and 360 does this well.
Cons:
SL has seen a lack of investment from my POV whereas Rise has gone from strength to strength allowing the layman to rapidly development content. Don't make it too easy else i may be out of a job ;)
E-Learning
Used the Software for: 2+ years
Reviewer Source
Great software but needs some serious updating
Comments: I have been an Articulate StoryLine user since it came out in about 2013. It took a while, but once I learned how to use it, I was able to create hundreds of amazing e-course modules and interactive games. It became one of my favorite software development tools allowing me to do things I never dreamed possible and really impressed (and expanded) my clients. Support was okay. But I never really had to submit a support ticket. Articulate has the best community and I was usually able to get the help I needed from moderators or other community members. However, I can relate to Chris' frustration. For example, StoryLine has the capability to execute javascript which greatly expands what you can do with it. But the stock answer when you have a javascript question is ... "Sorry, we don't provide support for javascript; perhaps someone in the community can help you out." Fortunately for me, there was always someone well versed with javascript that was willing to share their code. Recently, it is becoming apparent that StoryLine has some major shortcomings, and that Articulate has been slow in adding new features and enhancements in response to client requests. These include such things as a) inability to use with high-res monitors; b) no capability to e-mail results to admin or user; c) no feature to have background audio across all slides (see Chris' review); d) no capability to publish only HTML5 output; e) poor quality of HTML5 published output that does NOT work well on many mobile devices; f) no responsive design capability; g) no capability to send results to a database; h) very slow player response on timeline when synchronizing animations and no true scrubber; and several other issues. In Nov. 2016, Articulate released 360 which bundled all of their current programs into one annual subscription (which is way too expensive for us to even consider). StoryLine 2 as a stand-alone product is still available and Articulate claims that StoryLine 3 will be available sometime in 2017. However, whether SL3 will address the major shortcomings of us and others, remains unknown. Therefore, to meet our needs for course development in an ever changing technological environment, we are currently exploring alternative e-learning software development tools. Our leading candidate is Captivate 9. It appears to have all the features missing in StoryLine (and much more). Also, it appears that CP9 is a much better value.
Aimee
Executive Director in US
Alternative Medicine, 2–10 Employees
Used the Software for: 1-5 months
Reviewer Source
Worth the investment
Comments: I got several free trials with Articulate before I decided to purchase it. All of the free trials give you access to the full functionality of the software and by the second time I had run through it I knew that it was absolutely worth the price. It's like hiring a person with impeccable design skills to build your course for you, except you have to actually put in the work but the ease of the process and beautiful outcome is worth every penny.
Pros:
This state of the art software will inspire you to build better courses! The thing I love about Articulate 360 is that it provides you with a beautiful user interface that will inspire your course creation. So many other course creation tools are clunky and slow. Articulate 360 is the exact opposite of that. It's fast it's super smooth in all of his operations, and because of that I find myself constantly inspired to create new content.
Cons:
The worst thing about this software is that it cost over $1000 and they don't have a payment plan or a monthly option.
Alternatives Considered: Adobe Captivate
Reasons for Choosing Articulate 360: I had a really come up with my own DIY solution to build my courses. When I started building them in articulate the value of my courses went through the roof. They are worth 10x more now just because of the way that I'm presenting the material is so much better than I ever figured out how to do on my own. I ended up raising my prices on all of my courses after upgrading the content in Articulate.
Switched From: WordPress, Canva and Divi
Reasons for Switching to Articulate 360: It has a lot better user experience, it's a lot faster, it integrates with an the rise platform that gives you tons of templates that are super customizable for any course you could ever imagine teaching.