What Is Zest?
Zest promotes internal dialogue and fosters recognition. Our 360 suite is composed of three pillars to help you build a strong corporate culture and lasting employee engagement. Managers and HR Directors have access to dashboards to analyze the results and take better decisions.
The "Listen" pillar to let your teams express themselves
The "Succeed" pillar to boost individual and collective performances
The "Share" pillar to create a collaborative and stimulating working culture
Who Uses Zest?
Forward-thinking companies wanting to reach new heights by building strong, engaged and invigorated teams who love working for you.
Zest Details
ZestMeUp
Founded in 2015
Zest Details
ZestMeUp
Founded in 2015
Zest videos and images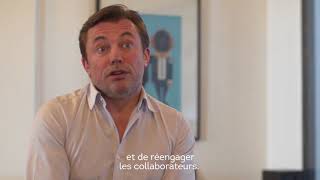 Compare Zest pricing with similar products
Starting price
N/A
N/A
N/A
US$5.00
Zest deployment and support
Support
Email/Help Desk
Phone Support
Deployment
Cloud, SaaS, Web-based
Android (Mobile)
iPhone (Mobile)
iPad (Mobile)
Training Software
In Person
Live Online
Webinars
Documentation
Dirk L.
Managing Director in Germany
Verified LinkedIn User
Information Technology & Services, 11-50 Employees
Used the Software for: 2+ years
Source: GetApp
Outstandig Design, making HR transformation simple
Comments: In the beginning our team was not convinced to change the classical HR processes to a new era. But in the end the success happend. So today we are facing a complete new culture with thanks to Zest.
Pros:
We changed our org structure from classical hierarchical pyramid to democratic and people centrics. No longer yearly appraisals or top-down-goals. Everything is now basis von employee engagement and continuous listenings. Zest made this transformation happen! Zest can integrate to Slack! Very nice!
Cons:
After updating the App is loosing credentials, so I have to login manually after certain times (several weeks, not daily). But integration with SSO would help in future.
Laetitia D.
HR Development Manager in France
Textiles, 1,001-5,000 Employees
Used the Software for: 1+ year
Alternatives Considered:
Feedback on Zest tool by Chantelle Lingerie
Comments: Zest help us to measure the engagement and motivation of our employees, and empower the managers and the teams on those subjects (it's not only an HR subject). They are very attentive on our feedbacks to improve the tool and develop or optimise the features.
Pros:
We use the features "LISTEN" that includes the Engagement meter, Key drivers, and Polls. Those features are very easy to set and use. The major point is that the manager, the HR team and the Admin have an customized access to the results depending on their perimeter. The poll feature is very easy to set. The user don't need a lot of training to use this tool because it's very intuitive.
Cons:
The access to the results in back office for the HR and admin is easy but they could improve the ways the data are available in the tool, because if you wan to go further on the reporting the possibility to extract the data in excel could be improved. The key board could be improved too for managers, HR and admin The access of the historic, for the key drivers for exemple is not that intuitive More link between the features to help the manager having an overview of his/her team or for one employee on the results
Francesco A.
Inbound Specialist in Italy
Verified LinkedIn User
Marketing & Advertising, 11-50 Employees
Used the Software for: Free Trial
La soluzione SaaS per aumentare il coinvolgimento del tuo team
Comments: Ho utilizzato la free trial per provarlo, e devo dire che è uno strumento molto interessante. Peccato per il prezzo.
Pros:
hai accesso a report e dashboard dettagliati sulla tua interfaccia che ti consentono di misurare il livello di coinvolgimento dei dipendenti in tempo reale e di gestire i tuoi team con un clic.
Cons:
Il costo è proibitivo per piccole realtà aziendale.
Marion B.
Head of talent in France
Automotive, 51-200 Employees
Used the Software for: 6-12 months
Great product for management & HR but also employees
Comments: Since we have zest we have improve all the Employee Experience : on boarding, offboarding, engagement surveys... It helped us a lot with the crisis as we have great templates and we checked up every month the mindset of employees... It helped a lot also managers to see the mood of their team with the "mood check" that is sent once a week. Managers also have templates to do their one on one with automatical reminder... It's a tool to give the voice of our employee, check the engagement for HR & managers and facilitate management life
Pros:
I love the fact that the product is easy to use, user friendly for everyone : managers, HR & employees. It is really easy to setup but also fun to answer... The customer service is also amazing, they answer really quickly to your request and listen to their customers for new features & improvement
Cons:
Some features are quite young so need a little improvement but that's normal I am not worried because everything is setup everytime in the next release...
Irénée W.
HR Efficiency Director in France
Automotive, 1,001-5,000 Employees
Used the Software for: 1+ year
Let's go
Pros:
Ease of survey launch: the software is very user friendly, and very intuitive. Zest team is very responsive and present.
Cons:
Whereas the soft is very ease to use for connected people, it is not designed for disconnected people like operators in plants. Hoping that the work in progress will overcome this difficulty.