15 years helping Canadian businesses
choose better software
What Is Bob?
Bob is the modern HR platform that simplifies complexity. With Bob, you can streamline your global core HR processes—such as onboarding, performance management, workforce planning, and compensation management—using automated workflows that increase efficiency and save precious time—even in a distributed workforce. Bob provides real-time quantifiable data that informs strategic decisions and impacts the bottom line. Bob helps dynamic companies bring out the best in their people.
Who Uses Bob?
Successful companies see value from Bob when they are: mid-sized, multi-national, put people first, need to tackle the complexities of global HR processes, and remain agile in an ever-changing world.
Where can Bob be deployed?
Cloud-based
On-premise
---
About the vendor
Hibob HRIS Software
Founded in 2016
Bob pricing
Starting Price:
Yes, has free trial
Yes, has free version
Bob has a free version and offers a free trial.
About the vendor
Hibob HRIS Software
Founded in 2016
Bob videos and images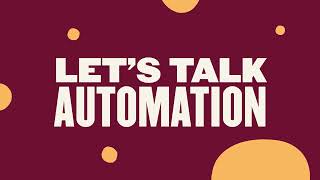 Features of Bob
360 Degree Feedback Software
API
Access Controls/Permissions
Activity Dashboard
Activity Tracking
Alerts/Notifications
Assignment Management
Attendance Tracking Software
Benchmarking
Budget Management
Budgeting/Forecasting
Calendar Management
Candidate Management
Collaboration Tools
Commenting/Notes
Commission Management
Compensation Management Software
Compensation Plan Modeling
Compensation Statements
Continuous Feedback
Customizable Questions
Customizable Reports
Dashboard Software
Data Import/Export
Document Management Software
E-Verify/I-9 Forms
Electronic Forms
Employee Database
Employee Handbook
Employee Management
Employee Onboarding
Employee Portal
Employee Profiles
Employee Recognition Software
Employee Scheduling Software
Employee Time Tracking
Engagement Tracking
Feedback Management
Goal Management
Goal Setting/Tracking
HR Management
Import Tasks
Individual Development Plans
Labor Forecasting
Market Data Analysis
Merit/Bonus Management
Mobile Access
On-going Performance Tracking
Onboarding Software
Online Punch Card
Online Time Clock
Orientation Workflow Management
Payroll Reporting
Peer Appraisals
Percent-Complete Tracking
Performance Management
Performance Metrics
Performance Review Management
Progress Tracking
Pulse Surveys
Question Library
Real Time Data
Real Time Notifications
Recruitment Management
Recurring Tasks
Reminders
Reporting/Analytics
Review Cycle Tracking
Salary Planning
Search/Filter
Self Assessment
Sick Leave Tracking
Skills Assessment
Status Tracking
Succession Planning Software
Surveys & Feedback
Task Editing/Updating
Task Management Software
Task Progress Tracking
Task Scheduling
Task Tagging
Third Party Integrations
Time & Attendance
Time Off Management
Time Tracking Software
Timesheet Management
Vacation/Leave Tracking
Workflow Management Software
Vilius
Head of Organizational Development in Lithuania
Verified LinkedIn User
Information Technology & Services, 201–500 Employees
Used the Software for: 6-12 months
Reviewer Source
Great all-around people management software
Pros:
bob team is extremely agile and receptive to feedback. New features are pushed frequently and we feel heard when talking to the client service.
Cons:
Most definitely the application's speed. It's sluggish, and the login takes forever.
Alternatives Considered: Zoho People, Namely, BambooHR, Sage HRMS, Workday HCM and Podio
Reasons for Switching to Bob: bob seemed to have the best balance between customizability and provided/fixed frameworks of people management.
Gary
Head of People in UK
Telecommunications, 11–50 Employees
Used the Software for: 1+ year
Reviewer Source
Makes us look professional
Comments: Great solution and great company. Really easy to implement and the ? At the bottom that shows you a video on how to use the page is incredible for set up. Everything you need is in HiBob and there is always 2/3 different ways to do a task to suit each organisation.
Pros:
HiBob tracks all out HR data in one place and we can access it with ease. When we onboard new employees, they love it and it makes us look really professional as a company.
Cons:
The mobile app is great but you can't see other people leave. A company view like there is on the desktop would be perfect.
Alternatives Considered: BambooHR
Reasons for Choosing Bob: Breathe is good for a 1-20 man company that just wants to track holidays and not use a spreadsheet. If you want more then you get HiBob.
Reasons for Switching to Bob: Other companies experiences. They warned me off it from the time to set up and implement to overal use of the product.
Ashley
Senior Manager, People Operations in US
Information Technology & Services, 51–200 Employees
Used the Software for: 6-12 months
Reviewer Source
Fantastic, Flexible Option
Pros:
Unlike other HRIS companies I've worked with in the past, the Bob platform is incredibly flexible. I'm able to set up customized onboarding flows, employee fields, and reports for every instance. Surprises come up in HR a lot and HiBob can go with the flow.
Cons:
My least favorite feature is no good screen to view all holidays across the company for employees.
Alternatives Considered: BambooHR
Reasons for Switching to Bob: Bob had more flexibility and more integrations with our other systems.
Insurance Software, 51–200 Employees
Used the Software for: 2+ years
Reviewer Source
Looks pretty but not an effective HRIS
Comments: I inherited the system from my predecessor who was non HR. It looks pretty to the end user but on terms of functionality it is limited and feels totally detached from what HR professionals actually need
Pros:
There are very few positives I can draw on
Cons:
The software feels like it has been created in the absence of any HR feedback. Forms dont flow, modules arent effective (talent management for example is completely 2 dimensional and not aligned to any global talent frameworks), org planning is almost impossible.
Marija
People Manager in Sweden
E-Learning, 51–200 Employees
Used the Software for: 1+ year
Reviewer Source
Affordable, customisable and easy to navigate
Comments: We are satisfied with hibob as our HRIS solution. We are a remote company so it´s really important that all is in one place and that we can track each other bank holidays, different announcements and just being able to get all relevant data with few clicks.
Pros:
The easiness of setting up and customising the system to the company's needs. Not to forget that the price was less than what we were paying for another software that has not had half of the features like hibob. In the end, the system is pretty straightforward for the users, if you are an admin you can easily get the information you need and all is even accessible from your phone.
Cons:
Some of the features could be more customisable such as an organisation chart, conditioning on reviews but if you do report it to the team they communicate if that customisation is on the roadmap or if they believe they will develop it. It would be great to have webinars on new features and great practises of hibob employees itself.