15 years helping Canadian businesses
choose better software
Local product
What Is PINpoint MES?
Choose PINpoint for 25 years of manufacturing excellence! Trusted worldwide for optimizing efficiency and quality. Thousands rely on us daily, producing high-quality products in multiple languages. Our no-code MES empowers engineers to eradicate inefficiencies, boost throughput, and ensure superior quality without added costs. Say goodbye to distant programmers - our user-friendly drag-and-drop platform drives innovation in your hands. Shape the future of manufacturing with PINpoint!
Who Uses PINpoint MES?
Small-Medium & Large/Enterprise Level Discrete Manufacturers that assemble products.
Where can PINpoint MES be deployed?
Cloud-based
On-premise
---
About the vendor
PINpoint Information Systems
Founded in 1997
PINpoint MES support
Phone Support
24/7 (Live rep)
Chat
Languages
Chinese, English, French, Spanish
PINpoint MES pricing
Starting Price:
US$3,500.00/month
Yes, has free trial
No free version
PINpoint MES does not have a free version but does offer a free trial. PINpoint MES paid version starts at US$3,500.00/month.
Pricing plans
get a free trial
About the vendor
PINpoint Information Systems
Founded in 1997
PINpoint MES support
Phone Support
24/7 (Live rep)
Chat
Languages
Chinese, English, French, Spanish
PINpoint MES videos and images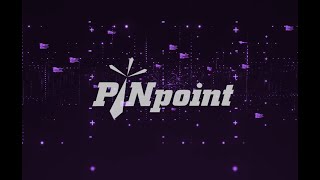 Features of PINpoint MES
Ad hoc Reporting
Alerts/Notifications
Audit Management
Automated Scheduling
Bills of Material
Capacity Planning Software
Change Management Software
Complaint Management Software
Compliance Management
Corrective and Preventive Actions (CAPA)
Dashboard Creation
Dashboard Software
Data Connectors
Data Visualization Software
Document Coding & Control
Document Management Software
Equipment Management
Forecasting
Inventory Management Software
Maintenance Management Software
Material Requirements Planning
Order Management Software
Performance Metrics
Predictive Analytics Software
Production Management
Production Scheduling Software
Production Tracking
Quality Management Software
Quotes/Estimates
Reporting/Analytics
Risk Management Software
Scheduling Software
Strategic Planning Software
Supplier Management
Supplier Quality Control
Supply Chain Management Software
Third Party Integrations
Traceability
Training Management
Visual Analytics
Alternatives to PINpoint MES
Gabrielle
Manufacturing Systems Engineering in US
Verified LinkedIn User
Maritime, 5,001–10,000 Employees
Used the Software for: 1+ year
Reviewer Source
PINpoint
Pros:
Customization, User Interface for the operator and background configuration, rigorous data architecture and schema, and capacity changes are simpler
Cons:
Changing a production schedule like break start and end times, Operator maintenance, if your production floor speaks two languages you have to favor one.
PINpoint Information Systems Response
4 months ago
Thanks for the feedback Gabrielle. Really appreciate the details you have provided. We are always looking for ways to continuously improve.
Randy
Sr. Chief Manufacturing Engineer in US
Aviation & Aerospace, 10,000+ Employees
Used the Software for: 2+ years
Reviewer Source
PINpoint enabling aerospace manufacturing execution
Comments: I'd recommend PINpoint to anyone looking to integrate factory floor equipment and tooling into your operations. Great team and excellent software experience!
Pros:
[sensitive content hidden] and the team from PINpoint have been working with us for over 15 years. The product has enabled our manufacturing team to build quality into the product, especially with the integration of Atlas Copco torque tools. Operators and operations leadership can readily understand if we are running ahead or behind plan for each operation of each part being produced. Fantastic system!
Cons:
In the beginning, it did take a bit of time for our manufacturing site to grab hold of the capabilities within PINpoint so that we could leverage the capabilities to full advantage. However, the PINpoint team was always there to support us.
Alternatives Considered: Solumina MES
Reasons for Switching to PINpoint MES: Ease of integration and functionality with the torque tooling.
PINpoint Information Systems Response
4 months ago
Thanks for the feedback Randy. Really appreciate all the details and kind words. We have truly enjoyed our partnership for the past 15 years!
Stefan
Product Manager in US
Used the Software for: 2+ years
Reviewer Source
I have worked with pinpoint for 8 years. Sometimes it difficult to make simple changes.
Pros:
I really like how it works with KEPWARE. I also like how you can configure the hardware. The reports and relationships as well as the user management is very nice. I also like the and on aspect. Being able to send messages and quality alert to each individual station as well as being able to decide who can work where are great features.
Cons:
Not like the difficulty of the building flow and making changes on it. I also wish I could use an ethernet best I/O module like a phoenix connector without having to have a PLC. Using a smart arm does not work very well when everything is server based. Subscribing and unsubscribing to each tool for every individual tightening on a single step Really slows down the entire system. Overall the network traffic is too much which makes everything very slow.
PINpoint Information Systems Response
5 years ago
Thank you for your review, we are always keen to hear our customers experience on the functionality and ease of use of PINpoint MES & Andon system software. In our latest V5 software we've built on the pros you list to make an even more powerful error-proofing and business intelligence solution that's essential for any manufacturer to improve quality and efficiency. In reply to your concerns we assume your reference to the build page is our SmartBuild app; it's very likely you're using the old build page (V4.x) which doesn't have improvements now included in V5 making it easier to manage assembly line changes from the cloud. The I/O module comment is not relating to PINpoint and the smart arm comment is unclear - we have not had to improve the way we interface with smart arms. Lastly, according to our Engineering team the system should never be slowing so the cause may be something that's particular to your network or specific tools you're using. Please contact us for 24/7 support.
Christopher
Supervisor in
Mechanical or Industrial Engineering, 51–200 Employees
Used the Software for: 2+ years
Reviewer Source
Working with PINpoint now for 13 years... going strong!!
Comments: I've been fortunate enough to get to meet most all of their team, and I can't think of a nicer, more intelligent and helpful group of folks I've ever met anywhere. It doesn't matter if they are here onsite helping a facility with a project they're developing, or if I'm at their facility in Canada getting training. Their willingness to share knowledge and instruct the end users is awesome!!!
Pros:
Id say the new Dashboards available are the thing I like most about PINpoint today. What have I liked most about it over the past 13 years? That would be how easy it is to set up, program, and use to interlock our fastening process here within our facility. I also really like their universal socket trays that are ethernet IP addressable. These trays can be used with every tool that is connected to the work station. If you have an Atlas inline tool on a reaction arm, an Estic handheld digital pulse tool, and a couple of Crane Digital wrenches. They can ALL use the same tray of sockets, wrench end adapters, or whatever you want to insist is picked up to enable the tool. FAR better trays than the various OEM Mfg trays that ONLY work with the tool mfg tool they are assigned to.
Cons:
I dont want to say anything negative about PP because I truly think it's the best MES solution out there today. However, if I had to pick one thing that I'd like to see fixed or altered it would be this.... When ever anyone who has the proper rights makes a change within the SmartBuild portal of the system. Whomever makes that edit or change, has their User ID tagged to the edit. The thing is, there is no way for the end user like myself to find our who made the change without requesting that information from a PINpoint integrator to look it up for me in the database. Id like that user info to become a searchable item just like it were a tool name or a socket position ... it should be simple since each change made already has the info associated with it... but it isn't that easy and I wish it were.
PINpoint Information Systems Response
5 months ago
Thanks for your review Christopher, we love hearing your valuable feedback! I'm so glad we are making a difference and we truly enjoy working with engaged customers like yourself.
Brendan
Senior Operations Technology Engineer in US
Automotive, 10,000+ Employees
Used the Software for: 2+ years
Reviewer Source
System-wide deployment of MES.
Comments: Quality control, production process control and manufacturing tracking are improving. 3 out of our 5 primary production facilities now utilize it and it has gone relatively smoothly with Pinpoint always there to help.
Pros:
Order tracking and work-process control saw an immediate and drastic improvement. Record keeping, production analytics and the ability to control processes in an easy manner are another added benefit.
Cons:
The product could use more API entries for auxiliary functions, an addition of a web-based client interface and a real-time OPC client embedded in the product could go a long way to easing the integration of the platform to existing systems.
PINpoint Information Systems Response
5 months ago
Thanks for taking the time to provide this detailed feedback. We very much appreciate it. We are always looking to continuously improve the value we offer to our Customers.