What Is ShipStation?
Shipping & order web app connected to 150+ carriers, marketplaces/shopping carts & more. Automate tasks & batch print labels with ease.
Who Uses ShipStation?
ShipStation is a web-based shipping software that was designed for the multi-channel merchant. Anyone who sells on multiple platforms (eBay, Amazon, etc.) & ships physical goods can save time & money.
Where can ShipStation be deployed?
Cloud-based
On-premise
---
About the vendor
Shipstation
Located in Austin, US
Countries available
Australia, Canada, United Kingdom, United States
ShipStation pricing
Starting Price:
US$12.95/month
Yes, has free trial
No free version
ShipStation does not have a free version but does offer a free trial. ShipStation paid version starts at US$12.95/month.
Pricing plans
get a free trial
About the vendor
Shipstation
Located in Austin, US
Countries available
Australia, Canada, United Kingdom, United States
ShipStation videos and images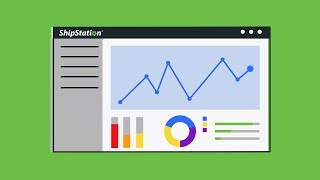 Features of ShipStation
3PL Management
Alerts/Notifications
Barcode/Ticket Scanning
Carrier Management
Cost Tracking
Customer Database
Delivery Management Software
Delivery Tracking
Dispatch Management
Forecasting
Ground Shipping
Inventory Auditing
Inventory Control Software
Inventory Management Software
Inventory Optimization Software
Inventory Tracking
Item Management
Label Printing
Mobile Access
Multi-Channel Management
Multi-Location
Order Entry Software
Order Fulfillment Software
Order Management Software
Order Tracking
Product Identification
Purchase Order Management
Real Time Data
Recurring Orders
Reorder Management
Reporting/Analytics
Returns Management
Routing
Sales Forecasting Software
Scheduling Software
Search/Filter
Shipment Price Calculation
Shipment Tracking Software
Shipping Labels
Shipping Management
Shipping Services Integration
Status Tracking
Third Party Integrations
Transportation Management Software
Warehouse Management Software
Website Integration
eCommerce Management
Alternatives to ShipStation
Justin
Business Owner in US
Verified LinkedIn User
Warehousing, 2–10 Employees
Used the Software for: 2+ years
ShipStation Is the Best e-Commerce Shipping Tool!
Comments: ShipStation was an excellent tool to help grow my small business. I am able to see orders from multiple stores that I operate. I have shipped over 20,000 items and I am still shipping products using ShipStation. The
Pros:
It is by far the best e-Commerce tool for shipping and logistics. It helped me grow and run my business immensely. I was able to easily plug in the stores that I operate and it worked like a charm. It populated all the orders without any problem. I also liked the shipping discounts that it provided, as well.
Cons:
I found it a little clunky to use at first. I had trouble navigating the orders. It is really a warehouse type of tool which I had to get used to. I had to learn to how to navigate using the software which didn't seem as intuitive as shipping on eBay or Etsy, for example.
Alternatives Considered: BigCommerce
Reasons for Choosing ShipStation: Stamps.com is also a mandatory subscription to utilize USPS postage. So technically I am still using it but I use it through ShipStation. Previously, I was just using Stamps.com by itself but was unable to connect accounts and get the amazing discounts that ShipStation provides me now.
Switched From: Stamps.com
Reasons for Switching to ShipStation: BigCommerce SUCKS. I used BigCommerce and set up an entire store only to find out that it is the worst service. It was terrible and I am so happy I made the switch to ShipStation from BigCommerce. BigCommerce is expensive and locked me into a platform that I didn't want to use. I had to completely redesign everything and wasn't able to use the shipping platform because it was just hard to navigate and poorly designed.
Verified Reviewer
Verified LinkedIn User
Arts & Crafts, 2–10 Employees
Used the Software for: 2+ years
Best in class order management, but inventory management is flawed
Comments: Positive. I've tried numerous competitors, but keep coming back to shipstation for just doing the business of shipping things flawlessly. If they would add inventory syncing and kitting/bundling, this product would be literal perfection.
Pros:
The workflows, batching, labelling, general UI and UX and the user-centric engineering make it obvious this was designed by product managers who have done ecommerce, rather than their competitors who are software engineers first and have no clue what store owners actually want.
Cons:
The inventory managenet is one way; anything you sell on any channel will decrement Shipstation's inventpry, but it won't then push the new stock count out to connected stores. Also therefore no support for kitting and bundling. They recommend you check out other integration partners but most of those cost 300+ per month which is 6x what I'm paying for Shipstation. They have competitors who offer these features free or cheap, but the competitors lack in the order/shipping management features.
Alternatives Considered: Linnworks
Reasons for Choosing ShipStation: Shipstation's order management, shipping management and labelling (including the Shipstation Carrier Services which is like a proxy prepay account for some couriers we don't qualify for direct integrations with) is literally best in class. None of the others come close.
Switched From: Multiorders and Veeqo
Reasons for Switching to ShipStation: Cost, and best-in-class features, reliability and availability.
Kelvin
Affiliate Networking in Nigeria
Computer Software, Self Employed
Used the Software for: 6-12 months
Poor support system
Comments: It allow users to import and gives good quality products. But it charges are high with a poor customer support system
Pros:
It have good quality products and labels are great and manage inventory
Cons:
Customer support policy should be taking serious
Mauro
Head of IT in Canada
Apparel & Fashion, 51–200 Employees
Used the Software for: 1-5 months
ShipStation Is the All In One Solution For Any Business Shipping Product
Comments: So far implementation has been straight forward, and support has been useful to get to where we need to be, so we have no complaints and our experience so far has been that we are dealing with professionals.
Pros:
The price checking, the tracking, the integration the ease of use...all lead to an excellent product.
Cons:
So far we have not run into anything major but we have just implemented and are still in testing phase so we need more time for a list of potential cons to emerge (if any do)
Alternatives Considered: Shippo
Reasons for Choosing ShipStation: Price Shopping made easy.
Switched From: FedEx Ship Manager
Reasons for Switching to ShipStation: The array of features, the pricing and the seemingly straight forward integrations were the main factors.
Consumer Goods, 2–10 Employees
Used the Software for: 1+ year
Shipstation is one of the best alternatives I've found.
Comments: Absolutely satisfactory and I'd recommend it to anyone in need of an alternative for shipping.
Pros:
It's easy to use and makes my job convenient. I'm glad I discovered Shipstation.
Cons:
I have no complaints about it. It helps us on the daily!
Alternatives Considered: Stamps.com
Reasons for Choosing ShipStation: Just easier to navigate and gets it done in a jiffy.
Reasons for Switching to ShipStation: It was just easier and more user-friendly. That matters for a company, especially when you have older employees who aren't as "high-tech".