What Is Evernote Teams?
Evernote Business brings your teams work together. Create documents, collaborate on projects, and store information all in one place. Teammates can access, edit, upload, and share notes and files from any device--even if theyre offline. Cut through the noise, and quickly find the information you need with powerful search capabilities and integrations with tools you already use. Unify your workflow with Evernote Business.
Who Uses Evernote Teams?
Bringing your team's work together. Create visibility into projects, workflows, and deadlines.
Where can Evernote Teams be deployed?
Cloud, SaaS, Web-based, Mac (Desktop), Windows (Desktop), Android (Mobile), iPhone (Mobile), iPad (Mobile)
About the vendor
Evernote
Located in Redwood City, U.S.
Founded in 2004
About the vendor
Evernote
Located in Redwood City, U.S.
Founded in 2004
Evernote Teams videos and images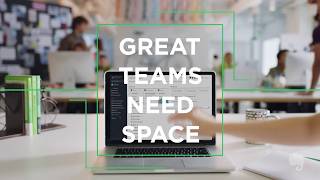 Compare Evernote Teams pricing with similar products
Features of Evernote Teams
Annotations
Brainstorming
Collaboration Tools
Commenting/Notes
Communication Management
Content Management System (CMS) Software
Customizable Templates
Data Import/Export
Document Classification
Document Management Software
File Sharing Software
Idea Management Software
Meeting Notes
Mobile Access
Multi-Device Support
Notes Management
Project Planning/Scheduling
Reminders
Reporting & Statistics
Reporting/Project Tracking
Resource Management Software
Search/Filter
Tagging
Task Management Software
Task Progress Tracking
Task Tagging
To-Do List
Visualization
Alternatives to Evernote Teams
Reviews of Evernote Teams
Spoorthy
Web Developer in India
Verified LinkedIn User
Design, 1,001-5,000 Employees
Used the Software for: 6-12 months
One amazing tool to save all your work
Comments: This is the one tool I need to keep track of everything, notes, to-do's and files. I feel more organized after using evernote.
Pros:
The most important feature is I can save and search for any data. I can even get the search results from Images and PDF which is really helpful in finding the right notes quickly. It is not just a note-taking app I can create my to-do list and keep track of my list.
Cons:
I would like to have more features to organize notebooks. I would look to see sections inside the notebooks.
Kaitlyn
Partner and Retail Sales Manager in U.S.
Apparel & Fashion, 2-10 Employees
Used the Software for: 1+ year
Awesome team software!
Comments: I would rate my overall experience an 8.5 out of 10. Evernote teams has so many awesome features that I really love! I often travel to meet with a designer or seller we want to work with, rather it be across town or several hours away, so it's great that I can open Evernote teams and take notes that my team can view and give feedback on.
Pros:
I like so many things about this software! First of all it has never failed me, I've never lost notes or data and I've never had it stop working on me. Best pros: Take notes from anywhere, Sync across all devices even with different operating systems, use with other products, work with your team easily, create tasks and lists, and you can add a drawing to a note! A huge bonus in any creative industry. One thing that really stands out is that Evernote teams benefits me individually and our team as a whole!
Cons:
There isn't a lot to pick at but I was disappointed with a few things. Customer support was not at the level I expected. When I sync and use the software at the same time it slows down significantly. When sync is finished the speed is restored but that's something I want them to fix.
Mrinal
Account Manager in India
Insurance Software, 201-500 Employees
Used the Software for: 6-12 months
Evernote Teams - My work buddy!
Comments: Loved it. Will recommend to all my colleagues.
Pros:
Loved the project management and team collation aspect of it.
Cons:
Did not much care for the color palette used.
Luca
Digital Marketing Specialist in U.S.
Marketing & Advertising, 2-10 Employees
Used the Software for: 2+ years
Alternatives Considered:
Evernote 10/10
Comments: I like the convenience to simply go ahead and share notes with your team, how quick and dependable it can be. It's just super easy and simple to use when you have to keep track of a lot of moving parts.
Pros:
Evernote has mastered the user experience of note taking. The platform is simple and straight to the point. I use Evernote for practically everyday for everything I do.
Cons:
Not being able to move widgets around the dashboard with the free trial was my least favorable part. User retention could be a lot higher if this was the case.
Connie
Owner/Founder in U.S.
Media Production, 2-10 Employees
Used the Software for: 2+ years
Evernote keeps me on task, organized and moving forward!
Comments: It works as it should, is reliable and efficient. Perfection for organization and project management.
Pros:
The ease of use is what constantly amazes me. I feel proficient and efficient.
Cons:
I'm not sure I have anything to say here. It works as it should.