Sage 300 Construction and Real Estate
What Is Sage 300 Construction and Real Estate?
Provides construction and real estate firms with the most complete solution for managing the entire project or property lifecycle with confidence, precision, and efficiency. Formerly Sage Timberline
Read more
Office.
Read less
Who Uses Sage 300 Construction and Real Estate?
General contractors, specialty contractors, service contractors and real estate developers,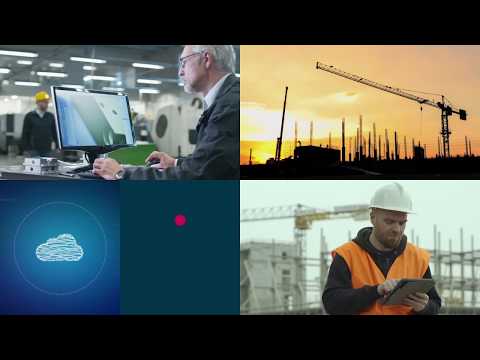 Not sure about Sage 300 Construction and Real Estate? Compare with a popular alternative
Sage 300 Construction and Real Estate
Not available in your country
Alternatives to Sage 300 Construction and Real Estate
Reviews of Sage 300 Construction and Real Estate
Samuel
Full stack web developer in Nigeria
Verified LinkedIn User
Information Technology & Services, 201-500 Employees
Used the Software for: 6-12 months
Sage is a good value for the the money I paid
Comments: Despite their short comings,I can tell you that sage 300 is the best management software out their with good value for money,and I highly recommend it for either large or small real estate or construction companies.
Pros:
What I like is the face that sage helps me to boost my project productivity, limiting errors, improving correspondence among parties,and creating adjustible reports
Cons:
I have been using this software for a while now and my only issues us that I still cant remove some dormant account.that is my only issues
Jennifer
Controller in US
Construction, 11-50 Employees
Used the Software for: 2+ years
Alternatives Considered:
Versatile and Allows for Growth
Comments: I love this software but feel the customer service has tanked over the years. If I have an issue I want to pick up the phone and reach a person, not hours of hold time and voice mail only to be told to go look up the answer myself via the knowledgebase. It is extremely frustrating.
Pros:
There is a lot of versatility in this software that I know we don't even tap into.
Cons:
You can post, or rather the software allows for, negative debit and credit postings. For me it is fine but when you have someone on staff who maybe doesn't understand it can make things tricky.
Sage Response
2 years ago
Thank you for your feedback! We appreciate your business and look forward to helping drive your continued success in construction and real estate.
Dora
Accounting Manager in US
Real Estate, 11-50 Employees
Used the Software for: 2+ years
Sage 300 Accounting Manager
Pros:
AP - any errors could be corrected easily, CM - easy to set up new bank accounts, GL - Financial Statement Designer is complete
Cons:
AP - Waiver Releases trail could be better; GL - I would like to be able to close a month any day of the month, not only "full periods", just to be able to see the Financial Statements progress during the month. I know I can see Year to Date Ledger, but a summary will help
Construction, 11-50 Employees
Used the Software for: 1+ year
Needs More User Friendly Features
Comments: We would not purchase it again and would prefer to go back to our old system, but we've invested too much to do that at this time.
Pros:
Widely universal so integration software more readily available with management systems and customer relation software.
Cons:
We came from ComputerEase, which is very user friendly. Sage appears to be outdated. The installation and upgrade process is very time consuming and for most would require hiring their services to install or your IT personnel. The biggest issue we have is the font size. If you try to change the font size in your screen, the windows will distort and you cannot access certain information within Sage, so it strains your eyes to view the information. My other big concern, is that when processing applications for payment within Billing, it will allow you to go over 100% on a scheduled line. If you don't manually check via print preview, you can very likely overbill. Additionally, when voiding applications, there are some major hassles when it comes to stored materials on jobs that don't carry over stored each month. Lastly, if you do not post in the order and timeframe that you are trained to do, it results in a large hassle and time-consuming elimination process. There are several other items that are not favorable, but these are the top ones on our mind most frequently.
Sage Response
last year
Thank you for sharing your thoughts on Sage products and services. We strive to deliver the best experience possible for Sage customers. We would welcome the opportunity to connect with you to better understand how we can exceed your expectations in the future.
Deanna
Accounts Receivable in US
Construction, 51-200 Employees
Used the Software for: 6-12 months
Sage 300
Pros:
Was easy for me to learn since I had been using Quickbooks for many years before this.
Cons:
I found all aspects easy to learn and integrated well with payroll and all other areas of my job.