What Is sticky.io?
sticky.io is a fast-scaling, subscription and recurring billing platform built for direct-to-consumer and subscription commerce. sticky.io integrates with any storefront or front-end application to broaden billing and order management capabilities. With sticky.io's advanced analytics and reporting, brands have a 360-degree view of the customer and can identify what actions will make the biggest impact in optimizing opportunities and maximizing revenue.
Who Uses sticky.io?
Mid-size to enterprise level direct-to-consumer ecommerce retailers / sellers. We support all billing models, including: Straight-sale Subscription Offers, Free-Trial Offers
Where can sticky.io be deployed?
Cloud-based
On-premise
---
About the vendor
sticky.io
Located in San Francisco, US
Founded in 2008
sticky.io support
Phone Support
24/7 (Live rep)
Chat
Countries available
Canada, United States
sticky.io pricing
Starting Price:
sticky.io does not have a free version.
Pricing plans
About the vendor
sticky.io
Located in San Francisco, US
Founded in 2008
sticky.io support
Phone Support
24/7 (Live rep)
Chat
Countries available
Canada, United States
sticky.io videos and images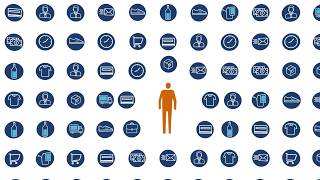 Features of sticky.io
Abandoned Cart Saver
Access Management
Activity Dashboard
Alerts/Notifications
Billing & Invoicing
CRM Software
Cancellation Management
Cataloging/Categorization
Client Portal
Custom Fraud Rules
Dashboard Software
Data Security
Debit/Credit Card Processing
Discount Management
Dunning Management
Electronic Payments
Email Marketing Software
Enrollments/Onboarding
Financial Transaction Approval
Mobile Payments
Multi-Channel Marketing
Multi-Currency
Multi-Period Recurring Billing
Multiple Payment Options
Online Payments
Order Management Software
PCI Compliance Software
Payment Fraud Prevention
Payment Processing Software
Product Catalog
Promotions Management
Real Time Data
Recurring Invoicing
Recurring/Subscription Billing
Reporting & Statistics
Reporting/Analytics
Self Service Portal
Shopping Cart Software
Social Media Integration
Subscription Plan Management
Tax Management Software
Third Party Integrations
Usage Tracking/Analytics
Website Management
eCommerce Management
Alternatives to sticky.io
Verified Reviewer
US
Verified LinkedIn User
Used the Software for: 1+ year
Source: GetApp
Great to get started, but in the long haul needs for feature Uugrades or required
Pros:
For an easy to learn CRM this would be it, you can fully train someone on Limelight in less than a few days. It allows for various wildcard searches to be performed in different fields, which speeds up productivity and requires less request to repeat information to locate accounts while speaking to clients. The CRM holds multiple user accounts and products, and shows failed attempts to purchase and gives reason codes for why the purchase was not successful. Allows for different views to review client accounts. The software is intergratable with other software. The CRM is cloud based and allows for agents/administrators to have access whenever and internet or wifi connection is available, which is great for remote teams anywhere. Users have access to a 24/7 online cloud knowledge base for feature usage and how to's with screenshots for reference. This would be a start-up companies option to train multiple users quickly, for product launch.
Cons:
Note taking can be a hassle, when writing notes there is not a seperate tab, or dedicated area which allows for multiple users to leave notes for future users, or administators to reference regarding actions made to the account, users must search per line item to view notes, or go to a different view to see all notes which is still per line item as you toggle through the notes. If the client has been with the product for several months or years it is a lot of notes you have to reference through which hurts productivity and creates longer calls. A huge con is when you are cancelling out a user account, or if you are changing a recurring date if the user clicks the back button after the tasks completes refreshing the webpage to reflect the new dates, the new changes will go undone and revert back to the original data as if no changes were made resulting in user error, and the client is continued to be billed, no discounts if any applied will unapply. The CRM needs to fix this to prompt "Do you want to undo discount/date change/cancellation?" if the back button is clicked to eliminate user error based on the software limitaitons. Features which can be customized to automatically preform after actions are done on an account need a function to allow for agents to resend emails if the user did not get them. If automatic emails go to users cancelling and they did not get it you have to restart the product then cancel is again to have another automatic email sent to client/customer or manually send an email. For refunds, if the automatic email did not go out you have to manually send out the email which is time consuming allocating to another agent or for the current agent. There is a need for an upgrade which allows after an automatic email has been sent a button will appear which says "resend cancellation" "resend refund" this should also be true if the user inputted the email wrong and it was only noticed by agent after the automatic email was sent and the agent needs to update the email for the client/customer to be able to receive the email at the correct addr. The ability to merge duplicate accounts with all the same information except email or credit card number, sometimes accounts get oversight because the user made two accounts and put the wrong email on one and you have to note the account because you can't merge the two accounts. Note deletion if you accidently copy and cute a note in the wrong account you can't go back and delete it or edit it. If a feature was available to edit the note that would be valuable even if it kept the original note information and shows the edit. . Sometimes it can experience billing glitches. Program needs a command feature if "product a" is cancelled auto cancel "product b" so it doesn't continue to bill to help eliminate human error, where the product being sold requires product A to have product B, and without product A then B can no longer continue to bill.
Health, Wellness & Fitness, 51-200 Employees
Used the Software for: 2+ years
Sticky.io For Subscription Business
Comments: Overall Sticky.io is great software. The team is always willing to help us with our reports and custom requests.
Pros:
As a CRM this software is great for the customer service end of things! I am really impressed with the improvements that have been made to the customer/order aspect of Sticky.io. It is really simple to set up alerts/daily reports. It is also very straightforward to export large amounts of orders with a few critical filters.
Cons:
It is really hard to understand the pre-built reports. There is inconsistency in the use of terms. Sometimes they include or exclude data from a calculation that does not really make sence. Usually, you are flying blind and have no way of knowing how they are calculating or whipping up a report. My company is mainly subscription service, we offer custom bundles - the more you bundle the lower the price per item. I am not a developer but I do have a bit of understanding that we are bending sticky.io (limelight) to do something we want rather than what it was designed to do. We started out using sticky.io in this way and unfortunately, we have minimal insight into the child products sold within the custom bundles. Without the insights, it is really hard for us to make a decision of changing how we sell our subscriptions. We can't really see what is going on with these specific products that make up the majority of our subscriptions.
LIAM
Controller in Canada
Health, Wellness & Fitness, 2-10 Employees
Used the Software for: 2+ years
Sticky review
Comments: Very good overall experience with sticky.io.
The support staff, everyone from Technical Support to Accounting, are very knowledgeable and friendly.
Pros:
The CC processing features are advanced but easy to use. Reporting and analytics are awesome.
Cons:
Integration is tricky but the training and support helps quite a bit. The Product, category, campaign setup can be a little confusing.
Alternatives Considered: Konnektive
Reasons for Switching to sticky.io: Sticky.io is more expensive but far superior in how robust the system is. If you are building campaigns with multiple product options and upsells, then I believe this is the CRM to best meet your needs.
Computer & Network Security, 11-50 Employees
Used the Software for: 2+ years
Expensive and billing UI is a mess - planning to find a replacement
Comments: Expensive, bad update process. (Updates during the day have caused issues and then those that pushed out the update leave for the day. Several updates have had to be rolled back leading me to believe you don't have sufficient test coverage.
Pros:
I like your support team. I have worked with [SENSITIVE CONTENT] for years and it's been a good experience. Other honorable mention goes to [SENSITIVE CONTENT].
Cons:
It's very difficult to look at billing history and see what charges are associated with a particular product the customer has purchased. It's so bad in fact that we chose to integrate instead of use your web interface to fix this issue. Happy to give you a demo of what it should look like in our opinion.
Marketing & Advertising, 2-10 Employees
Used the Software for: 6-12 months
If you want to Scale, choose to partner with sticky.io
Comments: Our business has grown ten-fold by partnering with an industry leading crm, Sticky.io.
Pros:
Without sticky.io we would not be able to run our business effectively. The reporting, integrations and customer support have been monumental in our success. sticky.io helped us partner with trusted resources throughout multiple segments of the industry to get the traction and attention needed to scale.
Cons:
User interface is developer friendly but could use some updates to become everyday user friendly. Some of my team members that are not on the dev side have made comments about this.
Alternatives Considered: Konnective
Reasons for Switching to sticky.io: Customer Support mainly and the OGs suggested it over any others. I dont feel like we chose sticky.io but rather that we partnered with sticky.io.