What Is GetResponse?
GetResponse, a simple-yet-powerful marketing automation software, has more than 20 years of experience empowering businesses to garner tangible results. Along with 24/7 customer support available in eight languages, GetResponse features more than 30 tools: email marketing, website builder, conversion funnel, marketing automation, live chats, webinars, paid ads, and more.
Who Uses GetResponse?
We offer a complete suite of simple-yet-powerful solutions, scaled and customized for small and large companies.
Where can GetResponse be deployed?
Cloud-based
On-premise
---
About the vendor
GetResponse
Located in Gdansk, Poland
Founded in 1997
GetResponse pricing
Starting Price:
US$19.00/month
No free trial
Yes, has free version
GetResponse has a free version and does not offer a free trial. GetResponse paid version starts at US$19.00/month.
Pricing plans
get a free trial
About the vendor
GetResponse
Located in Gdansk, Poland
Founded in 1997
GetResponse videos and images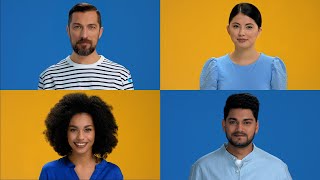 Features of GetResponse
AB Testing
API
Alerts/Notifications
Auto-Responders
CAN SPAM Compliance
Campaign Analytics
Campaign Management Software
Campaign Planning
Channel Management Software
Click Tracking
Contact Database
Contact Management Software
Content Management System (CMS) Software
Customer Segmentation
Customizable Fields
Customizable Templates
Dashboard Software
Drag & Drop
Drip Campaigns
Dynamic Content
Email Campaign Management
Email Management Software
Email Marketing Software
Email Templates
Email Tracking Software
Event Triggered Actions
Form Builder
Landing Pages/Web Forms
Lead Capture Software
Lead Management Software
Lead Qualification
List Management
Marketing Automation Software
Media Library
Mobile Optimized Emails
Multi-Campaign
Multi-Channel Marketing
Pre-built Templates
Publishing Options
ROI Tracking
Real Time Editing
Real Time Notifications
Reporting/Analytics
SEO Management
Segmentation
Simple Mail Transfer Protocol (SMTP)
Social Marketing
Subscriber Management
Template Management
Third Party Integrations
WYSIWYG Editor
Website Visitor Tracking
Alternatives to GetResponse
Arheer
Marketing Manager in India
Verified LinkedIn User
Internet, 1,001-5,000 Employees
Used the Software for: 1+ year
The only marketing automation that you will need!
Comments: With millions of subscribers on our platform designing custom campaigns to create the right marketing communication for each segment becomes a little difficult. Having a multi-marketing platform like GetResponse can help you achieve marketing goals seamlessly. It is worth a try to use this.
Pros:
- USP of GetResponse is to create custom workflows- You can use multiple premade widgets to customize emails- Easily create email list for campaigns using import option- Readily available beautiful email templates
Cons:
- Email templates are bulky and hence opening the email takes fair bit of time- It takes a little time to learn the platform before you can start using
Eric
Content Creator in UK
Verified LinkedIn User
Computer Software, 2-10 Employees
Used the Software for: 6-12 months
GetResponse Review
Comments: My overall experience has been impressive, this is by far the easiest and feature-loaded marketing software that I have used.
Pros:
I like the simplicity and also the fact that it is drag and drop and there are so many premade templates to choose from.
Cons:
The sad part about using this software is that it is too expensive as the more my list grows, the more I have to pay. Anyways, good things don't come cheap.
Alternatives Considered: MailerLite, Sender, SendPulse and Mailchimp
Reasons for Choosing GetResponse: Because it is a lot easy to use
Switched From: Mailchimp
Reasons for Switching to GetResponse: Because of the drag and drop feature and also the templates.
GetResponse Response
last week
Hi Eric, Thanks for the review! We're happy to hear your overall experience has been impressive. Thanks for choosing GetResponse :) -Abbie
Verified Reviewer
President in US
Verified LinkedIn User
Wholesale, 2-10 Employees
Used the Software for: 2+ years
Compliance Department Astonishingly Harsh
Comments: Get Response compliance department treated us with an inexcusable heaviness:
We'd been using GR for years. Things went well. It was time to build a new segment. The new emails bumped us to the next $$$ level. So, we used 'pay up front discount' (BIG mistake). We emailed the new list. Got some negative tics, due to some less than perfect hygiene on our part. Enter the disciplinarians:.
Get Response compliance offered 1 option: Kill the VAST majority of your emails. Then you can play again. We'd just paid them $X,000's for an upgrade, & they hits us with the 500 pound hammer. Imagine a Dr. visit: Dr. finds a questionable spot on a big toe.
Dr. offers one option: "Amputate BOTH legs now." We asked for grace. GR Compliance response: It's the 500 pound hammer or you're off line. Only one list triggered this review. We said: "Remove just the 1 list with issues." They would have none of it. GR would not be satisfied until they punished us irreparably. X,XXX of emails of individuals who are our friends and business contacts - all gone.
(See above note where GR prevented us from exporting OUR emails which WE had put into GR) Then GR locked out the potential for adding emails back - including the hundreds of perfectly good, very solid, very clean emails we'd added, 1 by 1 - & had not yet even had the opportunity to email yet!! All the work we'd been doing to add and clean up our lists... GONE. Leader to leader:
DO NOT do Get Response. Please heed our horror story.
Pros:
Did seem to deliver. Gave decent tools for building newsletters. Liked several of their features. Landing pages feature is good.
Cons:
There's no easy way to add one email to several categories at once. Example: You have one a customer email. You want to place that email in three segmented lists (which happens quite often). Unfortunately, you have to enter that same individual email THREE times. It felt to me that Get Response was stacking the deck in their favor with this non-functionality. You have to put in more emails, you owe them more money. It's possible that this was not strictly the case, (I never got out the calculator for this). From my experience, they could have made this option MUCH more user friendly. WHEN (not if) they place you, the paying customer, into a disciplinary review, they WILL lock your ability to export. You can follow the "it's easy to export" guides all you want to... you're not going to let you get YOUR contacts out of their system. (my experience) Get Response apparently believes that all those emails you've put into their system... those are not YOUR contacts.... you won't get them out if they have reason to discipline you... which they will. They talk nice and have cheery messages. But import something they don't like, they will, (with a smile), treat you as a paying customer like a redheaded stepchild. Is that the way you want to be treated? You might think that you're a good rule-follower and don't do things wrong... we paid them and used them for years. Then, one day they became punitive. It happened immediately after we paid them.
Alternatives Considered: Constant Contact
Reasons for Choosing GetResponse: Felt like we'd have better receptivity with GR as opposed to MailChimp.
Switched From: Mailchimp
Reasons for Switching to GetResponse: A friend of ours used it and suggested it. This friend knew the platform, so we went with that.
Marketing & Advertising, Self Employed
Used the Software for: 1-5 months
Great Email Marketing Software
Comments: I have had a great experience with Get Response Customer Support being VERY patient with me. I have increased my sales with GetResponse as I am able to follow up with my Customers on going.
Pros:
This software was simple to integrate to the Marketing programs I use. It is critical for my outreach for marketing in an effective way. I would highly recommend GetResponse for the Affiliate Marketer.
Cons:
My least favorite aspect of GetResponse is that when I am creating a new marketing email, it is not "easy" to see what days I already have emails scheduled for. I have to actually open a new window, then go back to the marketing page and look. Rather than it being readily avaialble when releasing a new email.
Alternatives Considered: AWeber
Reasons for Choosing GetResponse: Aweber kept putting a send hold on my Account. My messages were not reaching my clients. I have not had that problem with GetResponse. Also, GetResponse is more "friendly" to the Affiliate Maketer.
Switched From: AWeber
Reasons for Switching to GetResponse: More friendly toward Affiliate Marketers
GetResponse Response
4 months ago
Hey Jim! Thanks for taking the time to leave your feedback. We are happy to hear that you've had a great experience with us so far! - Abbie
Marketing & Advertising, 11-50 Employees
Used the Software for: 1-5 months
Getresponse: Advanced email marketing software.
Comments: Getresponse is the best option if you have prior experience with email marketing because it delves deeper into the complexities of the content. It also has the best customer service, with assistance available in eight different languages.
Pros:
Getresponse is the best email marketing platform, with features such as email automation, email templates, autoresponders, and much more. It differs from other software by including features such as webinar hosting, pop-up polls, promo codes, and surveys. The best part about Getresponse is that it has a free plan in which we can add 500 contacts and there are no email sending limits. Furthermore, GetResponse offers a free 30-day trial period during which you will have access to all premium features.
Cons:
When compared to other similar software, Getresponse pricing is quite high. It also lacks a pay-per-email feature, which allows users to pay based on the number of emails they send. (Sendinblue has this feature, which is useful for beginning email marketers.) It has advanced email marketing features, so you may be perplexed at first about how to use it. However, if you use Getresponse's guides, documentation, and support, you should be able to avoid these issues.
GetResponse Response
last month
Atharva, Thanks so much for taking the time to write us a review. We're so happy you are loving GetResponse. :) -Abbie