What Is eWay-CRM?
The best CRM Add-in for Outlook, also available as a web app and on iOS / Android.
It helps manage Customers, Sales, Projects, and Email Campaigns. With eWay-CRM, you can share your Outlook with your team, track communication history, plan follow-ups, automate company processes and thus, run your business efficiently.
The software is also highly customizable - it allows you to create user fields, design form layouts, customize workflows and user permissions.
Who Uses eWay-CRM?
Great for all companies looking for a CRM integrated with Microsoft Outlook.
Where can eWay-CRM be deployed?
Cloud, SaaS, Web-based, Windows (Desktop), Windows (On-Premise), Linux (On-Premise), Android (Mobile), iPhone (Mobile), iPad (Mobile)
About the vendor
eWay System
Located in Kansas City, U.S.
Founded in 2008
Phone Support
Chat
Languages
Czech, English, German, Norwegian, Russian
eWay-CRM pricing
Starting Price:
US$24.00/month
Yes, has free trial
Yes, has free version
eWay-CRM has a free version and offers a free trial. eWay-CRM paid version starts at US$24.00/month.
About the vendor
eWay System
Located in Kansas City, U.S.
Founded in 2008
Phone Support
Chat
Languages
Czech, English, German, Norwegian, Russian
eWay-CRM videos and images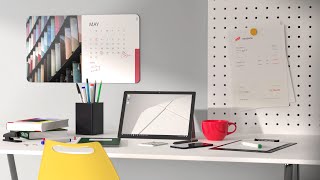 Compare eWay-CRM pricing with similar products
Features of eWay-CRM
Activity Tracking
Advocate Management
Alerts/Notifications
Appointment Scheduling Software
Auto-Dialer
Batch Processing
Billing & Invoicing
Budget Management
CAN SPAM Compliance
CRM Software
Calendar Management
Calendar/Reminder System
Call List Management
Campaign Management Software
Client Management
Client Tracking
Client/Property Matching
Collaboration Tools
Commenting/Notes
Communication Management
Contact Database
Contact Management Software
Contract/License Management
Cost-to-Completion Tracking
Customer Database
Customizable Fields
Customizable Reports
Customizable Templates
Data Import/Export
Deal Management
Document Generation Software
Document Management Software
Document Storage
Donation Tracking
Drag & Drop
Email Campaign Management
Email Management Software
Email Marketing Software
Engagement Tracking
Estimating
Event Management Software
File Management
File Sharing Software
For AEC Industry
For Financial Institutions
Fundraising Management
Grant Management Software
Interaction Tracking
Lead Capture Software
Lead Management Software
Lead Qualification
Legal Case Management Software
List Management
Marketing Automation Software
Membership Management Software
Mobile Access
Mobile Optimized Emails
Multi-Channel Communication
Opportunity Management
Percent-Complete Tracking
Performance Management
Pipeline Management
Progress Tracking
Project Management Software
Project Planning/Scheduling
Quotes/Estimates
Referral Tracking
Reporting & Statistics
Reporting/Analytics
Reporting/Project Tracking
Resource Management Software
Sales Approval
Sales Pipeline Management
Scheduling Software
Search/Filter
Segmentation
Shared Contacts
Social Media Integration
Status Tracking
Subscriber Management
Tagging
Task Management Software
Task Progress Tracking
Template Management
Territory Management
Third Party Integrations
Time & Expense Tracking
Time Tracking Software
Trust Accounting Software
Visualization
WYSIWYG Editor
Workflow Management Software
Fernando P.
Owner in U.S.
Verified LinkedIn User
Management Consulting, 2-10 Employees
Used the Software for: 2+ years
A+++. The Best CRM Software in the Market
Comments: I was a 10+ years users of the obsolete, outdated, full of issues Microsoft Business Contacts Manager. The thing was free and Microsoft did not care to update it and discontinued it. I spend 2 to 3 months checking almost all CRM software I could find before selecting one to replace Microsoft Business Contact Manager, as I wanted to make sure I did this only once. I picked eWay-CRM and I picked right. Imported the old database without any issue and set it up and customize it myself, even though I have no IT background. Very easy to set up and to customize.
Pros:
Things that I like the most: 1. Customization. You customize the forms, the views, the database, the workflows, and everything and use them whatever way you want to use them. Really. 2. The breadth of features. Whatever you want to do, eWay-CRM has a way to do it. 3. Customer service. You call customer service in the USA any time during working hours and [SENSITIVE CONTENT HIDDEN] will pick up the phone in 5 seconds and solve your issue pronto. 4. The stability. Windows 10 and Office have dozens of updates and changes. You can always count on eWay-CRM to be there, stable, available 100% of the time. 5. Reliability. Everything is backup in the cloud instantly. My data is safe.
Cons:
I like eWay-CRM so that much that I cannot think on anything to change, except some very minor icon function changes I suggested in the online forum. Has not been changed because fellow users did not agree with my suggestion. I can live with that and recognize that that only changes with a lot of users support can be implemented.
Douglas B.
Owner / Sales Engineer in U.S.
Utilities, 2-10 Employees
Used the Software for: 1+ year
Alternatives Considered:
Tied at the Hip with Outlook
Comments: I've deployed eWay with 2 of our 3 salesmen. Still trying to get a feel for full extent to which we will utilize it. Eventually, will deploy it to the newer, third salesman -- but not sure that he will utilize. I was disappointed with custom report capability (without SQL programming), but when I learned to use the filters, my needs were met (for now). eWay offered to do the custom programming for a fee, but the bennefit didn't justify the cost. Overall, I appreciate the close integration with Outlook and, at the end of the day, that is what prompted me to select eWay over other alternatives.
Pros:
We absolutely wanted (and found) an add-in to Outlook that would prompt for Sales Lead association upon sending an email. We can go about our normal business and it will prompt us for association -- as long as the contact is in the database.
Cons:
Cost is higher than expected....but partly because I have to pay for extra storage. - When we associate an email (or email chain) with a Sales Lead, all of the messages with that lead are stored on eWay. - The problem is that we send and receive many large attachments. - We wish there was a way to not store attachments.
eWay System Response
8 months ago
Hello Douglas, thank you for the review. We are happy for your feedback! Team eWay
Nick W.
Freelance in Spain
Information Technology & Services, Self Employed
Used the Software for: 2+ years
Remote freelance consulting user
Comments: Solid and feaure rich CRM, well planned with minimal "bugs" - that I had expeienced. With timely and responsive supported from online FAQs and reliable knowledgable personnel when needed.
Overall gets my vote as an Excellant CRM!
Pros:
Since the begining it has been a well thought out intuitive CRM system that over the period of use has been updated and improved based on user feedback to ensure E-Way continues to provide advanced useful features. The software is intuitive with tools and features well placed on-screen's real-estate.
Cons:
Perhaps more integration between Account and Contacts WRT the account's contact profile management wrt internal circle of politics! Since major account management heavily relies on the interaction between internal managers to progress deals and projects.
Radek Č.
vedoucí prodeje in Czechia
Civil Engineering, 201-500 Employees
Used the Software for: 2+ years
Alternatives Considered:
great tool for Outlook users
Pros:
outlook integration (easy to implement for outlook users) contacts, companies and leads management is great both for sales purposes as well as for statistics email categorization marketing campaigns work great there (both professional and classic emails)
Cons:
mobile app works good and it is fast but email preview is limited and attachments are missing there office 365 integration is missing - then document management would be much easier sometimes search tool works slowly task management might work better (e.g create task for multiple users)
Jan P.
company owner in Czechia
Civil Engineering, 2-10 Employees
Used the Software for: 2+ years
Satisfied customer
Comments: Using the software for more that 6 years, with growing number of users and still happy with the product.
Pros:
Most important is the seamless integration with MS Outlook, which is our main tool. We don't need another system to log in and to work with. It helps with integration and motivates users to work with the CRM system without troubles and helps keeping all the data and proceses tidy and up-to-date.
Cons:
Sales statistics could be better. We use our own system.