What Is eWay-CRM?
The best CRM Add-in for Outlook, also available as a web app and on iOS / Android.
It helps manage Customers, Sales, Projects, and Email Campaigns. With eWay-CRM, you can share your Outlook with your team, track communication history, plan follow-ups, automate company processes and thus, run your business efficiently.
The software is also highly customizable - it allows you to create user fields, design form layouts, customize workflows and user permissions.
Who Uses eWay-CRM?
Great for all companies looking for a CRM integrated with Microsoft Outlook.
Where can eWay-CRM be deployed?
Cloud, SaaS, Web-based, Windows (Desktop), Windows (On-Premise), Linux (On-Premise), Android (Mobile), iPhone (Mobile), iPad (Mobile)
About the vendor
by eWay System
Located in Kansas City, U.S.
Founded in 2008
Phone Support
Chat
Languages
Czech, English, German, Norwegian, Russian
eWay-CRM pricing
Starting Price:
US$24.00/month
Yes, has free trial
Yes, has free version
eWay-CRM has a free version and offers a free trial. eWay-CRM paid version starts at US$24.00/month.
Pricing plans
get a free trial
About the vendor
by eWay System
Located in Kansas City, U.S.
Founded in 2008
Phone Support
Chat
Languages
Czech, English, German, Norwegian, Russian
eWay-CRM videos and images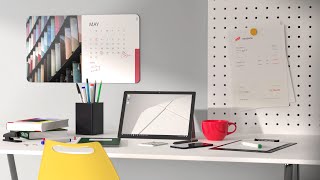 Jan V.
consultant in Czechia
Verified LinkedIn User
Computer Software, 2-10 Employees
Used the Software for: 2+ years
A great tool
Pros:
I can see all the information together and there is a tight integration with outlook. We can modify it by our needs. There is a great support.
Cons:
With the new version most problems are gone.
Tomáš P.
vedoucí obchodu a realizací in Czechia
Oil & Energy, 11-50 Employees
Used the Software for: 1+ year
We use eWay-CRM and can only recommend it- RUML s.r.o.
Comments: Informations are crucial in sales, thanks to eWay- CRM we have most importatnt data save.
Pros:
An integration into the Outlook. Very easy is making a meeting record - you can use - notes, photos, voice record ...
Cons:
It´s like an Excel .. means it´s like the tables and you can customize it quickly
Laura S.
Account Manager in U.K.
Information Technology & Services, 2-10 Employees
Used the Software for: 6-12 months
eWay
Comments: it has been ok not been the most slickest CRM I have used but it does have some nice features to it which compensates for some of its clunkiness
Pros:
I like how the outlook integration works for setting callbacks to keep you organized
Cons:
It crashes quite a bit or logs you out after a certain time of inactivity, I also don't like how the the contact and company information are in 2 different parts of the system, would be better on one view
Douglas B.
Owner / Sales Engineer in U.S.
Utilities, 2-10 Employees
Used the Software for: 1+ year
Tied at the Hip with Outlook
Comments: I've deployed eWay with 2 of our 3 salesmen. Still trying to get a feel for full extent to which we will utilize it. Eventually, will deploy it to the newer, third salesman -- but not sure that he will utilize. I was disappointed with custom report capability (without SQL programming), but when I learned to use the filters, my needs were met (for now). eWay offered to do the custom programming for a fee, but the bennefit didn't justify the cost. Overall, I appreciate the close integration with Outlook and, at the end of the day, that is what prompted me to select eWay over other alternatives.
Pros:
We absolutely wanted (and found) an add-in to Outlook that would prompt for Sales Lead association upon sending an email. We can go about our normal business and it will prompt us for association -- as long as the contact is in the database.
Cons:
Cost is higher than expected....but partly because I have to pay for extra storage. - When we associate an email (or email chain) with a Sales Lead, all of the messages with that lead are stored on eWay. - The problem is that we send and receive many large attachments. - We wish there was a way to not store attachments.
Alternatives Considered: Salesforce Sales Cloud, iGlobe CRM for Office 365, Nimble and Pipeliner CRM
Reasons for Switching to eWay-CRM: I liked the outlook integration...it didn't force me to change the way I took care of email.
eWay System Response
3 months ago
Hello Douglas, thank you for the review. We are happy for your feedback! Team eWay
Kathleen P.
Valuation Analyst in U.S.
Management Consulting, 2-10 Employees
Used the Software for: 1+ year
Best CRM integrated with Microsoft Outlook
Pros:
We love the seamless integration with Outlook. We spent a few years looking for a Microsoft BCM replacement and eWay-CRM was the first system that not only provided the functionality of BCM, but took it to the next level. The seamless integration with Outlook was a must for us. Also, we occupy a very niche marketplace so the level of customization available in eWay was a must. After a year or so, I am sure we have only scratched the surface regarding all the available features, etc.
Cons:
Using eWay is pretty straight forward and basic customization (adding fields, etc.) is pretty easy. However, if you need to add more advanced features / customizations, it can get pretty complicated quickly (especially for someone like me that is not computer savvy). But I guess that is par for the course -- the more customizable, the more complex. I prefer to have a consultant at eWay take care of these items and recommend solutions. I think it is well worth the expense.