What Is Netstock?
Netstock is a leader in supply chain planning software and is trusted by 2,200 customers globally.
Integrating into leading ERPs, each solution unlocks ERP data and leverages enhanced analytics so you can quickly respond to changes in supply and demand. With increased visibility & team alignment, businesses can reduce operating cash with enhanced forecasting capability, predictive demand planning and sales and operations planning.
Who Uses Netstock?
Mid - Enterprise sized companies in manufacturing, distribution, wholesale and FMCG. Caters to auto, pharmaceutical, chemicals, mining, hardware, food & beverage, electronics, and packaging etc
Where can Netstock be deployed?
Cloud-based
On-premise
---
About the vendor
Netstock
Located in Oxfordshire, UK
Founded in 2012
Netstock support
Phone Support
24/7 (Live rep)
Chat
Languages
English, German
Netstock pricing
Starting Price:
Netstock does not have a free version.
Pricing plans
About the vendor
Netstock
Located in Oxfordshire, UK
Founded in 2012
Netstock support
Phone Support
24/7 (Live rep)
Chat
Languages
English, German
Netstock videos and images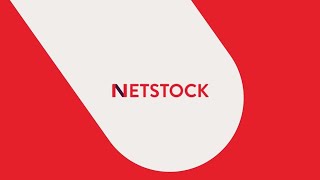 Features of Netstock
"What If" Scenarios
Activity Dashboard
Alerts/Notifications
Capacity Planning Software
Data Import/Export
Data Visualization Software
Demand Forecasting
Forecasting
Historical Reporting
Inventory Management Software
Inventory Optimization Software
Inventory Replenishment
Multi-Location
Order Management Software
Performance Metrics
Predictive Analytics Software
Procurement Management
Purchase Order Management
Reorder Management
Reporting & Statistics
Reporting/Analytics
Sales & Operations Planning
Scenario Planning
Search/Filter
Strategic Planning Software
Supplier Management
Supply Chain Management Software
Warehouse Management Software
James
Associate Director of Supply Chain in Canada
Consumer Goods, 51-200 Employees
Used the Software for: 2+ years
Netstock Review
Pros:
The customizable policy overrides and ease-of-use for configuration settings have been valuable in getting us towards where we want to be.
Cons:
There were issues discovered months after implementation that cost us thousands of dollars in unnecessary inventory investment, and time spent investigating issues. One of these issues was due to an implementation error on our end, but the other should have been caught in implementation by either Netstock or the third party that helped implement Netstock. There was also some initial haziness over which sales orders show as on order to a location from a distribution centre vs. which sales don't (depending on the settings in our ERP system).
Alternatives Considered: S2K Enterprise and Dynamics 365
Reasons for Choosing Netstock: Customer service issues, outdated software
Switched From: S2K Warehouse Management
Reasons for Switching to Netstock: Data visibility
Verified Reviewer
Director in Australia
Verified LinkedIn User
Consumer Goods, 2-10 Employees
Used the Software for: 2+ years
Netstock S&OP
Comments: I have deployed netstock in small ($5m turnover) to medium/ large ($450m turnover) organisations. Benefits include re baselining the reality of current performance, controlling/ optimising procurement, focussing on problem stock areas and improving working capital outcomes and customer service.
Pros:
Demand and forecast inputs/ outputs and key planning attributes are all in one convenient UI; dashboard easily highlights demand planners priorities every day; suggested order ui takes the guesswork out of replenishment. For CFO/ Chief Supply Officer the projection modules are invaluable for working cap & capacity planning. Supplier performance and projection take procurement from the mechanical to the strategic over extended time frames.
Cons:
There were no shortcoming worth mentioning; all perceived issues were dealt with by optimising use of our core ERP and work practices.
Alternatives Considered: Blueshift
Reasons for Choosing Netstock: Netsuite is a great ERP but it's S&OP functionality was not capable of optimising our situations.
Switched From: NetSuite
Reasons for Switching to Netstock: Implementation & recurring costs; speed of implementation; flexibility; "future proof" vis a vis ERP upgrades.
NETSTOCK Response
2 years ago
Thanks for the great review - and so pleased to see you are seeing the benefits that our solution is designed to provide
Steve
Operations Manager in New Zealand
Verified LinkedIn User
Wholesale, 11-50 Employees
Used the Software for: 1+ year
Was exactly what I was after...
Comments: The implementation of Netstock was seamless and the online support has been nothing but suburb. It also means I have great oversight of the procurement team, transparency in our stock position for the wider business and gave us confidence in our purchasing decisions.
Pros:
Netstock gives a really simple and quick overview of our stock position, what we have too much of and where we are going to be short. It's really easy to drill down by stock code or location to get a wealth of information, and the ability to easily set policies for each class of stock gives great control over each class of category of stock. The solver ability to build orders up to a volume (such as a container) is a real time saver as well. With a connector to our ERP, building orders in Netstock and then sending orders from our ERP to our suppliers couldn't be any simpler.
Cons:
Whilst there is no way to edit previous one off spikes in demand that could affect future forecasting they have introduced options to smooth peaks and manage the effects of seasonality. The Netstock team has always been helpful resolving any issues and appear to have a good software development road map.
Justin
VP of Global Logistics and Supple Chain in US
Consumer Electronics, 11-50 Employees
Used the Software for: 2+ years
Soundvision Technologies
Comments: Overall experience has been great. It has been an immense asset to our company and my personal workflow.
Pros:
It has allowed for a much greater visibility of our inventory holding and disbursement for our company. This is a bonus to the higher accuracy and ease of replenishment and planning for inventory.
Cons:
I would like to see features open up where information can be written back and forth between the ERP and Netstock. Being able to adjust this information all in the same place that it is evaluated would make it even more efficient and valuable.
Alternatives Considered: Fishbowl
Reasons for Switching to Netstock: It focused specifically on the demand and supply planning that we needed. It did that exceptionally well instead of doing many more things well but not full featured.
Netstock Response
3 months ago
Thanks for the review Justin - we will definitely look into your suggestion for continual improvement to the system
Jessica
Senior Demand Planner in US
Wholesale, 51-200 Employees
Used the Software for: 1+ year
Happy Netstock User
Pros:
The Netstock home screen dashboard provides a quick overview of the business. Each dashboard block provides the top five items that are driving that overall block score. Classification codes provides an easy way to prioritize your top selling items and group by sales and dollar performance. Netstock customer service team is always very helpful and quick to respond. Drilling down into the item level details you can determine when an item was out of stock, had sales spikes or decreases, and easily adjust the forecast within the software. Data is easy to download to include in excel reports that you may need. The order tab makes it easy to review what items need ordered to prevent out of stock gaps or decrease in safety stock.
Cons:
Our items sell to multiple customer channels it would be nice to see what customer purchased past sales not just back ordered sales within Netstock. Since our company sells to multiple customers/channels adjusting the forecast at an item level is more complicated. It would be nice if Netstock forecasted at the customer level and allowed adjustments by customer not just overall.