What Is HubSpot CRM?
Whether you've got a small team of five or a sophisticated sales force of 500, HubSpot offers pricing and packaging options that grow with you. HubSpot customer relationship management (CRM) software is built for companies that want to spend less time logging data. It keeps all your contacts in one centralized, customizable database. And you can see everything about a lead in one place -- no more digging through inboxes to find information. Start using the free HubSpot CRM today.
Who Uses HubSpot CRM?
The HubSpot CRM is built for growing teams. Today, over 100,000 customers in more than 120 countries use HubSpot's award-winning software to attract, engage and delight their customers.
HubSpot CRM Details
HubSpot
Founded in 2012
HubSpot CRM pricing
Starting Price:
US$50.00/month
Yes, has free trial
Yes, has free version
HubSpot CRM has a free version and offers a free trial. HubSpot CRM paid version starts at US$50.00/month.
HubSpot CRM Details
HubSpot
Founded in 2012
HubSpot CRM videos and images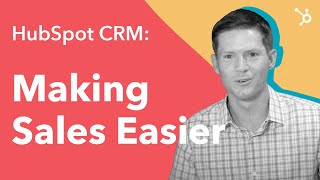 HubSpot CRM deployment and support
Support
Email/Help Desk
FAQs/Forum
Knowledge Base Software
Phone Support
24/7 (Live rep)
Chat
Deployment
Cloud, SaaS, Web-based
Android (Mobile)
iPhone (Mobile)
iPad (Mobile)
Training Software
In Person
Live Online
Webinars
Documentation
Videos
Juan M.
Growth marketer in Argentina
Verified LinkedIn User
Marketing & Advertising, 51-200 Employees
Used the Software for: 2+ years
The go-to-CRM for startups growing from small to medium fast
Comments: An exceptional CRM. There is a reason why it stands out as the leading CRM tool for SMBs. Value for money can get a little expensive. However, it probes worthy after using the extensive suite of features.
Pros:
Hubspot is effortless to set up and intuitive to use. It counts with a vast array of features although it doesn't get overly complicated. Its B2B library is extensive and you can find plentiful resources to learn about B2B sales and marketing
Cons:
I wished its automation and reporting tools were more developed. The workflow feature does provide automation capabilities, however after entering into some depth, it eventually falls short.
Alternatives Considered: Salesforce Sales Cloud
Reasons for Choosing HubSpot CRM: Hubspot was more known. It integrated better with Google suite
Switched From: Zoho CRM
Reasons for Switching to HubSpot CRM: Hubspot was cheaper
Eric P.
CTO in Canada
Verified LinkedIn User
Marketing & Advertising, 2-10 Employees
Used the Software for: 1+ year
Free but just as powerful as paid
Comments: Integration with various 3rd party services make using hubspot crm a delight.
Pros:
The price point of free makes hubspot crm a very attractive choice , but free isn't enough if it doesn't pull its weight. Fortunately hubspot crm hits all of the main functionality points with ease of use and fast response.
Cons:
There are a few features that are behind a premium paywall but that's to be expected with a free service.
Alternatives Considered: SugarCRM, Zoho CRM and Salesforce Sales Cloud
Reasons for Choosing HubSpot CRM: We needed a simpler solution for marketing automation and while hubspot crm does not provide marketing automation, the system we switched to does not have a crm bundled. So when we went hunting for a simple crm, hubspot was the clear choice.
Switched From: SharpSpring from Constant Contact
Reasons for Switching to HubSpot CRM: The forever free option made the choice easy.
Stephen S.
Sales Associate in Canada
Financial Services Software, 2-10 Employees
Used the Software for: Free Trial
Hubspot Integrations for the win!
Comments: Positive experience overall. Helps me manage my contacts and best part is the fact that all these features are included in the free version.
Pros:
I found the setup and import of data very good, I was able to input all my contacts through a csv and was off to the races very fast. It also has a responsive app for android, that I use daily to track my calls. Took a bit of adjusting from my last CRM, but once you get used to how everything is organized it saves a lot of time.
Cons:
You cannot import tasks into Hubspot. If you use tasks a lot this can be a pain to import manually.
Alternatives Considered: Trello, Zoho CRM, Salesforce Sales Cloud and Freshsales
Reasons for Choosing HubSpot CRM: Work discontinued using Salesforce as it was very costly
Switched From: Salesforce Sales Cloud
Reasons for Switching to HubSpot CRM: Integrations
Civil Engineering, 11-50 Employees
Used the Software for: 2+ years
Source: SoftwareAdvice
Surely it can do that?
Pros:
This review relates solely to Hubspot's Sales module, and not the Marketing package. Our small business utilises Hubspot for lead management and conversion tracking - I can't speak to Hubspot's other functionalities in the marketing field. Hubspot's Sales free and growth bundles are great value; offering start-up businesses with the basic tools required for recording correspondence with leads and tracking conversions. However...
Cons:
As your business grows you naturally seek out greater efficiencies achieved through CRM automation services (e.g. automated follow-up emails to stay front of mind with prospects) - it's at this point you upgrade to the costly Professional package because the business case stacks up, right? This is where Hubspot falls over. Everything (I cannot iterate this enough, literally everything) you would logically expect the software to support or enable isn't available. Credit to them, their support function does try to help but they are severally handcuffed by the limitations imposed by backend engineers and software architects. The tech supports can only try to provide convoluted/half baked work around solutions but often these result in additional implications and barriers downstream. The nail in the coffin for our business was when we tried to setup automated email sequences (a 101), but learnt that you cannot enrol contacts into these processes when sending emails 'from' the shared/team/company email (e.g. [email protected] or [email protected]) - rather, Hubspot requires users to send from their individual email (e.g. [email protected]) Have you ever corresponded with any business via a personalised email address? Whether I'm communicating with the local mechanic or Apple, I never email [SENSITIVE CONTENT] You engage with a shared mailbox e.g. sales or support or [email protected] It's no brainers like this that force you to question Hubspot's services.
Andrés j G.
Director in Colombia
Verified LinkedIn User
E-Learning, 2-10 Employees
Used the Software for: 2+ years
Nice free CRM, expensive when you have to upgrade
Comments: I'm amazed by the quality and all the features included in the free tier. I haven't upgraded yet, will do in the future. So far it has helped me to organize my clientes, leads and make my life a little bit easier.
Pros:
The free tier is absolutely amazing, and it will work for most companies at an early stage. Once you start using it, the interface becomes familiar and there are many advanced options that can be used easily. It does requiere a little bit of effort in the design at the beginning, but the learning curve is not that long. Plus, the pipe funnel logistic is just great.
Cons:
When you start to grow and need more options, HubSpot CRM is quite expensive. Sure, you can look somewhere else, but it's not easy to migrate to another provider. So, if you want HubSpot, look in deeply, so when you need to upgrade, you believe you'll be able to pay their fees with no issues.