SAP S/4HANA Cloud
What Is SAP S/4HANA Cloud?
SAP S/4HANA Cloud is a complete enterprise resource planning (ERP) system with built-in intelligent technologies, including AI, machine learning, and advanced analytics. It helps companies adopt new
Read more
business models, manage business change at speed, orchestrate internal and external resources, and use the predictive power of AI. Benefit from tight, native integration between processes, industry depth, and a consistent in-memory data model.
Read less
Who Uses SAP S/4HANA Cloud?
SAP S/4HANA Cloud is designed for fast-growing mid-sized companies to large enterprises, in all industries, offering deep and broad functionality combined with a high degree of flexibility.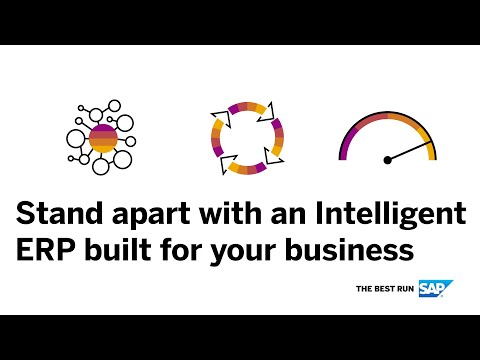 Not sure about SAP S/4HANA Cloud? Compare with a popular alternative
Not available in your country
Alternatives to SAP S/4HANA Cloud
Reviews of SAP S/4HANA Cloud
Tushar
SAP Basis Consultant in India
Verified LinkedIn User
Computer Software, 10,000+ Employees
Used the Software for: 1+ year
First Impression of S/4HANA.
Pros:
1. Having really impressive capacity of data. 2. surely not easy to use. Need experience. 3. Impressive Results for ERP on HANA.
Cons:
Just one thing to be in light, certain modules are very complex need more understanding on it before just go and patch.
Balaji
Data Analyst LEad in US
Chemicals, 5,001-10,000 Employees
Used the Software for: 2+ years
sap s/4 hana review
Comments: Overall, this tool is definitely needed for companies to migrate from SAP ECC. My experience with the tool has been good. The business users too feel that most of the processes are already available in the Business Content of SAP
Pros:
This is something enterprises definitely need to move if they are running on SAP. The best part of S/4 HANA is its processing time and intelligence. The speed at which the processing is done is amazing
Cons:
Like other SAP products, this tool is expensive and the consulting or resources for the implementation are very expensive.
Shovon
Business Analyst in Bangladesh
Verified LinkedIn User
Consumer Goods, 501-1,000 Employees
Used the Software for: 2+ years
Alternatives Considered:
A CRM for Big Company with great integration functionality
Comments: Good to have for a big company to manage the business and control all the layers
Pros:
Hard to integrate but once done, very easy to use. As this goes by TCode for different function and access, it gives the freedom to manage access within users as well as easy to extract data which is almost same in all modules/TCodes.
Cons:
Integration requires a lot of time, automation is not that advance within the system and requires external process to maintain.
Consumer Goods, 10,000+ Employees
Used the Software for: 2+ years
SAP S/4HANA Cloud: Mandate for any Orginazation
Comments: Good product for any organization. Can store any type of data. it give complete, true and actual picture of inventory.
Pros:
Inventory is traceable sitting at any location we can track and check the inventory
Cons:
it is quiet expensive for small players of industry.
Accounting Software, 501-1,000 Employees
Used the Software for: 2+ years
User review
Comments: No wonder SAP is the topmost erp for finance due to its speed, scalability & easily integration interface with organization network.
Pros:
Scalability Easy integration Speed & Security
Cons:
Expensive definitely expensive and not an asset light model