Quicken
What Is Quicken?
Quicken is a property management solution that helps manage tax planning, tenants rent payments, and rental properties. With Quicken, you can get help quickly if you need it with free phone and chat
Read more
support from our dedicated team. Sync with the Quicken web & mobile apps to manage your money on the go.
Read less
Who Uses Quicken?
Primarily catering to businesses of all sizes, it is a property management solution that helps manage tax planning, tenants rent payments, and rental properties.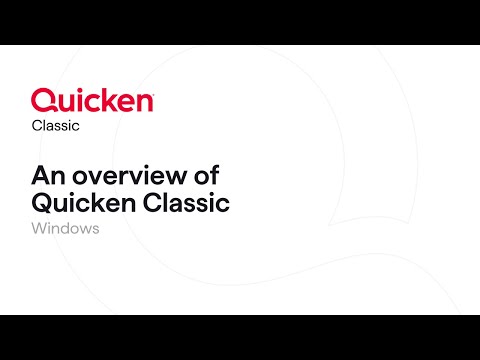 Not sure about Quicken? Compare with a popular alternative
Not available in your country
Susan
Owner in US
Verified LinkedIn User
Marketing & Advertising, Self Employed
Used the Software for: 2+ years
Ideal for My Solorpreneur Marketing Consulting Business
Comments: I am very pleased with the ease of entering data into the system. It saves me the cost of having a bookkeeper. I am able to categorize expenses myself and take full advantage of knowing what i was buying for business and for personal life. I know it is saving my a lot on my taxes, as I have proof of my deductions versus just guessing. It used to take me days to prepare my docs for my CPA not it is in a matter of hours I have all the numbers she will need.
Pros:
The best feature I like is the way you can split items on a receipt into their own categories. For example, I go to Walgreens and buy cosmetics, copy paper, thank you notes, and business head shot photo prints. I enter Walgreens for the Payee, then I assign / split where the expenses will go in my categories. Cosmetic - Personal Care, Copy Paper, thank you notes - Business: Office Supplies, Photo prints - Business: Photography. I make my tax reporting a breeze for my Schedule C line items. I also love generating reports on income and expenses. Great for planning or estimating funds for seasonal work loads.
Cons:
It actually has more features than I want to use. For example - the investment section, I tried to use it - but to enter buy - sell information and dividends and details was way too time consuming for me. I just as soon get my reports from my brokerage firm.
Robyn
Executive Assistant in US
Accounting Software, 201-500 Employees
Used the Software for: 1+ year
Alternatives Considered:
Quicken is a Great Program!
Comments: Placed it on 2 units at first to try it out in our office and loved it so much we decided to switch everyone to it instead. Been using it daily for almost 3 years now. It's an excellent program!
Pros:
It's very easy to self learn this program. It is equally as easy to teach to others too because it's simple to understand
Cons:
I have no complaints. It was easy to set up, it was easy to convert info from the prior program we were using. It was easy to learn and easy to teach to others. 10 out of 10 far as I'm concerned!
Accounting Software, Self Employed
Used the Software for: 2+ years
Source: SoftwareAdvice
Severe issues with Quicken products linking with Scotiabank
Comments: Extremely poor. The first few years with the product was great until there was a software update 2 years ago. Since then all funds that are transfered to or from Scotiabank come in as US Funds. Quicken refuses to work with the issue and just blames the bank. I have contacted all the way to headquarters and no one at scotia is even aware there is an issue because Quicken will not contact them!
Pros:
Used to like the easy way the software was able to contact servers to upload information
Cons:
SERVERS do not work with Scotiabank products for over 2 years and QUICKEN refuses to do anything about the issue
Insurance Software, 11-50 Employees
Used the Software for: 2+ years
Alternatives Considered:
Quicken is Easy
Comments: Print checks, reconciling bank accounts
Pros:
Very easy to use and train new employees on its use.
Cons:
All the different upgrades and customer support.
Kelli
office manager in US
Construction, 2-10 Employees
Used the Software for: 1-5 months
Easier to learn that Quickbooks but not as many features
Comments: Works really well for keeping track of spending across multiple accounts and offers simple solutions for designating expenses.
Pros:
I was able to easily import out multiple business accounts into Quicken, something I was not able to do with Quickbooks. Updating accounts is quick and easy too. I like the simple flagging option that allows me to mark a transaction for later investigation.
Cons:
Will not generate a simple profit and loss statement based on accounts. I understand Quicken is meant more for personal, than business use, but it would still be a nice feature to have.