What Is Lattice?
Lattice is a people management platform that gives People Leaders solutions to build engaged, high-performing teams. They empower HR teams to make more strategic, data-driven business decisions and build winning cultures through continuous performance management Goals, 1:1s, Updates, Real-Time Feedback and Reviews and rich employee engagement insights. Their customers include Slack, Asana, Reddit and 4,000+ more.
Who Uses Lattice?
Companies that want a modern performance management solution that their employees will love using.
Where can Lattice be deployed?
Cloud-based
On-premise
---
About the vendor
Lattice
Located in San Francisco, US
Founded in 2016
Lattice pricing
Starting Price:
US$8.00/month
Yes, has free trial
No free version
Lattice does not have a free version but does offer a free trial. Lattice paid version starts at US$8.00/month.
About the vendor
Lattice
Located in San Francisco, US
Founded in 2016
Lattice videos and images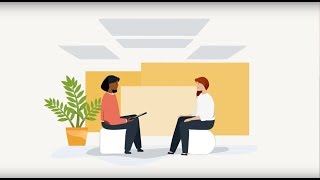 Features of Lattice
360 Degree Feedback Software
API
Activity Dashboard
Alerts/Notifications
Approval Process Control
Assessment Management
Benchmarking
Budget Management
Career Development
Commenting/Notes
Communication Management
Compensation Management Software
Compensation Plan Modeling
Compensation Statements
Competency Management
Continuous Feedback
Customizable Forms
Customizable Reports
Dashboard Software
Data Import/Export
Employee Database
Employee Management
Employee Portal
Employee Recognition Software
Employee Reward Programs
Feedback Management
Goal Management
Goal Setting / Tracking
HR Management
Individual Development Plans
KPI Monitoring
Learning Management
Market Data Analysis
Merit/Bonus Management
On-going Performance Tracking
Organizational Charting
Peer Appraisals
Performance Management
Performance Review Management
Progress Tracking
Pulse Surveys
Question Library
Reporting & Statistics
Reporting/Analytics
Review Cycle Tracking
Salary Planning
Self Assessment
Self Service Portal
Skills Assessment
Strategic Planning Software
Survey/Poll Management
Surveys & Feedback
Task Management Software
Third Party Integrations
Training Management
Workflow Management Software
Matthew
Technical Lead in Canada
Information Technology & Services, 1,001-5,000 Employees
Used the Software for: 1+ year
Good HR software
Comments: Overall I have enjoyed Lattice since our company has switched over. I don't have any real complaints about it and think it does a good job for its purpose
Pros:
I like how easy it is to set and track goals. Performance reviews were also much easier with Lattice than with other software I have used in the past. UI is nice and easy to navigate
Cons:
There could be some more features such as time tracking and compensation details
Health, Wellness & Fitness, 51-200 Employees
Used the Software for: 1-5 months
Lattice - a robust performance management tool, best in it's class!
Comments: I highly recommend lattice for an org of any size. For our org (under 200) it's taking away a lot of the manual work that we would have had to do without it. The implementation is relatively hands off, so it hasn't been too much of a strain on our small HR team.
Pros:
The best thing we've experienced so far is the customer support. Best i've had had with an HR platform! Our dedicated support rep is available (with a back up) for as many demos or trainings as we need for our HR staff, leadership, or managers. They also have a chat feature for quick questions! As for the tool itself - really great performance management system. We also use their engagement survey function and Grow. Grow allows us to create competencies and career tracks across any teams, as well as pair our career development with continuous feedback conversations. This has added great value to our org, since this was cited as a missing feature of our previous performance reviews. We're super happy with how the feature has added value to our org and increased our employee engagement and satisfaction!
Cons:
We preferred the engagement survey function in culture amp, but only slightly. Lattice does the trick, but is some functionality from culture amp that we miss (assessing how important certain factors are, better ability to sort departments within the system and not just as an integration/data flow from HRIS, customization, making changes after the survey out - to name a few.) The questions are very applicable though.
Alternatives Considered: Culture Amp
Switched From: Culture Amp
Verified Reviewer
HR Lead in US
Verified LinkedIn User
Hospital & Health Care, 51-200 Employees
Used the Software for: 1-5 months
Employee Engagement in One Convenient Portal
Comments: Lattice has been a great tool for our company to eliminate the use of many spreadsheets saved in a million different places. It allows managers and employees to manage the entire employee experience in one place. We have enjoyed implementing this for our company.
Pros:
I love that all parts of employee engagment are tied up in one fairly easy to use platform. From engagement surveys, to 360 feedback, performance management, one on ones, employee recognition, goals/OKRs, and employee growth plans. Lattice is able to fit all of these into one platform which makes employees, managers, and executives jobs simpler to manage!
Cons:
The interface is not always intuitive to use. Employees are constantly asking how to get places or how to do certain things. As an administrator I am often left unsure how to tell employees how to do things as they show up differently on the admin dashboard from the employee dashboard. The analytics on pulse surveys is not great either. It makes actionable steps from feedback difficult to find.
Alternatives Considered: 15Five
Reasons for Choosing Lattice: Combining multiple platforms into one.
Switched From: TINYpulse and Small Improvements
Reasons for Switching to Lattice: Lattice seemed to have more functionality and ran performance reviews more similarly to how our company wanted them to be run. The calibration feature in performance reviews was a huge selling point.
Liam
People Operations Manager in US
Verified LinkedIn User
Computer Software, 11-50 Employees
Used the Software for: 1+ year
Add Structure and Automation to your Performance Management
Comments: The overall experience has been awesome and the software has taken a small internal desire to implement better goals tracking and a more automated approach to 1:1 and reviews in general and it's accomplished that and more almost by osmosis. Just having the software put us in a better position to implement a process for each. The software itself is extremely approachable and simple but allows for a ton of flexibility in implementation and use allowing it to serve as much more than a simple, once yearly applicated software driven proecss around performance reviews int he traditional sense.
Pros:
The simplicity of use and flexibility in terms of custom use and application of different modules within the software. We approached this software with a process plan and goal structure in mind and Lattice was very resilient to it's implementation digitally as well as provided further insight into what better avenues there are and why. The Customer Sucess team is great with approaching additional product development endeavors through their support desk. Multiple times have been asked and seen functionality sought implemented in successive software updates
Cons:
Need to create better functionality around dual management (having co-leads/co-managers of teams) and their ability to review and provide feedback. It's too common to not be supported. Implementation and onboarding of the system was definitely one of the better experiences we've had although there could be more common touchpoints after the first review process to ensure for optimization and process improvement. Things have been a bit more "set it and forget it" after being transitioned off our Onboarding Success Manager although the Customer Success team accessible from the Intercom system has been more than helpful in the absence.
Alternatives Considered: Zenefits, ADP Workforce Now, SAP SuccessFactors HXM Suite, Namely, BambooHR, Paylocity and 15Five
Switched From: Zenefits, ADP Workforce Now, SAP SuccessFactors HXM Suite, Namely, BambooHR, Paylocity and 15Five
Reasons for Switching to Lattice: Better application to what we were looking for: a feedback and goals tracking platform designed for biweekly engagement and performance tracking over daily tracking of mood, behavior, and outlook of the office culture which I felt was more the focus of our secondary choice, 15Five.
Media Production, 51-200 Employees
Used the Software for: 1+ year
Great Tool for Company Performance Reviews
Comments: It seems there are several useful tools available to both supervisors and direct reports on Lattice, but it's unclear, at least at first glance, exactly what all these tools are, or how to best use them. Because of this, my company mainly only uses Lattice for performance review purposes. Perhaps more time spent watching tutorial videos could help us to better understand the other uses for Lattice, but I can't say the product as is fosters an immediate understanding of the full capability of the software.
Pros:
Lattice is an excellent tool when it comes to issuing and completing performance reviews within a given company. Within my company specifically, department heads and supervisors are able to easily issue a set of questions to their direct reports with ease, choosing either a written or number-based response option for each question. Past performance reviews are saved within the system and available to both the supervisor and the direct report, in order to reflect back on past performance reviews and track growth. And there is a "Weekly Update" feature, which prompts you to reflect on your week. This is especially useful when filling out performance reviews, as the weekly updates you've written throughout the past months or year give you a more detailed summary of your performance over a large span of time.
Cons:
The user interface is a bit confusing, in that it's not immediately clear what each tab on the Web sidebar does, or what information it contains. When you navigate to the "People" tab, you're able to view individual people, teams, and the full company, as well as milestones, company updates, and OKRs. But there is also another separate tab for OKRs available in the sidebar. The organization of the interface seems that it could certainly be a bit more streamlined, and clear, and perhaps explanations of what each tab is for and how to use it could enable users to better utilize its tools.