Darwinbox
What Is Darwinbox?
Darwinbox is a unified HRMS platform that lets you manage the complete lifecycle of your employees – from hire to retire. Built for large enterprises, Darwinbox is used by 1.5M+ users across 650+
Read more
global companies such as Mahindra, Tata AIA, More Retail, Adani, Sembcorp, Kopi Kenangan, and more. It is a mobile-first platform that offers self-service capabilities and a great user experience to all your employees.
Read less
Who Uses Darwinbox?
1. Asian business with an employee base>1000 2. All industries 3. Enterprise companies (>1000 people) who face issues in managing complex workforce structures & processes 4. High growth companies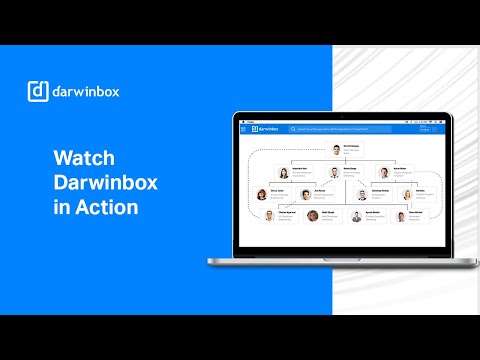 Not sure about Darwinbox? Compare with a popular alternative
Alternatives to Darwinbox
Verified Reviewer
Business Analyst in India
Verified LinkedIn User
Information Technology & Services, 501-1,000 Employees
Used the Software for: 1+ year
Darwinbox - The HR Tool
Comments: I have been using Darwinbox HR for almost 2 years at my organization now. It is pretty easy to adapt and work on the leave application, employee appraisal with seamlessly managing multiple stakeholders. The only issue I have noticed is sometimes the website loads slowly and few UI issues in the mobile application. I would say it has been a very good experience on an overall level. For a Medium to Large scale industry Darwinbox can be quite useful.b
Pros:
(+) Easy leave application and tracking. (+) Seamless employee appraisal and review mechanism. (+) Many interesting features like internal job postings, employee referral systems are available.
Cons:
(-) Sometimes the website is not very interactive, slows down. (-) UI problems in the mobile application.
Verified Reviewer
Senior Associate in India
Verified LinkedIn User
Information Technology & Services, 501-1,000 Employees
Used the Software for: 6-12 months
Managing life cycle of an employee
Comments: Earlier we were using HR Mantra which was easy for tracking your attendance and leaves but it lacked some major areas where one can use it for their benefits. With Darwinbox this has never been an issue, it almost provides every available feature for an employee to make sure they can utilise the HR Management without any issue.
Pros:
Darwin box is basically equipped with all the features that are required by an organization to manage an employee's life cycle. The software is easy to use and enables to use it for multiple purposes be it for managing attendance or onboarding details. It has every information related to a person be it payroll wise, department wise or performance wise.
Cons:
Darwinbox is equipped with multiple features which are good but sometimes it becomes too complex to check for specific things and I find it difficult as the UI is not to pleasant. The payslip is also a major setback that it possess, maybe my organization hasn't utilised that feature but I have to use another tool to check my monthly payslip which I would prefer to check it on Darwinbox itself.
Shakeel
Executive - Usse Engagement in India
E-Learning, 5,001-10,000 Employees
Used the Software for: 1+ year
Best software for Attendance and Reimbursement
Comments: I have been using this application for more than a year. It is one of the software that i have to use daily. I mark my attendance, submit my reimbursement, check for my leaves, access to all my HR documents, compensation details, and best part we can find our internal employees in the employee section using their Employee ID. Not only this it keeps me updated on all the events happening in the organisation including birthday's and anniversaries.
Pros:
There are many features to like about this software. The attendance can be marked very easily and smoothly. We can even check the leave calender. The interface is very easy to navigate and understandable. It is user friendly.
Cons:
There is nothing I dislike almost every feature is very useful and is required for smooth functioning our work.
Nidhi
Manager- Recruitments in India
, 51-200 Employees
Used the Software for: 6-12 months
Easy to access, good customer service
Pros:
Application is easy to access , only part when the comp off enhancement happened it took 2 months
Cons:
No reminder for approval of leaves for the Managers.
Information Technology & Services, 5,001-10,000 Employees
Used the Software for: 1+ year
Darwin review
Pros:
As i am user of the Darwin box since 2 years it is the best application i have seen where everything is done payroll management of employee including there resources ,keep track of employee attendance, reward for there there is best feature of that where it has a employee dictionary where we can contact them and chat it best application i have seen
Cons:
There no bad about it it has best features and UI till now i have used