What Is Benchmark Gensuite EHS?
Award-winning, comprehensive, and integrated cloud-based Environment, Health & Safety (EHS) platform, configured and implemented in 3 months or less. Proven best practice-based EHS workflows, organically-developed, purpose-built modules, intuitive functionality, integrated Mobile, pre-built insights, reports, analytics, cutting-edge AI and advanced tech.
Who Uses Benchmark Gensuite EHS?
Not provided by vendor
Where can Benchmark Gensuite EHS be deployed?
Cloud-based
On-premise
---
About the vendor
Benchmark Gensuite
Located in Mason, US
Founded in 1997
Benchmark Gensuite EHS support
Phone Support
24/7 (Live rep)
Chat
Benchmark Gensuite EHS pricing
Starting Price:
Yes, has free trial
No free version
Benchmark Gensuite EHS does not have a free version but does offer a free trial.
get a free trial
About the vendor
Benchmark Gensuite
Located in Mason, US
Founded in 1997
Benchmark Gensuite EHS support
Phone Support
24/7 (Live rep)
Chat
Benchmark Gensuite EHS videos and images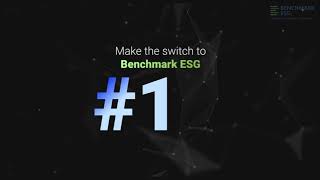 Features of Benchmark Gensuite EHS
Accident Investigation
Activity Dashboard
Air Emissions Management
Alerts/Escalation
Alerts/Notifications
Archiving & Retention
Audit Management
Audit Planning
Audit Trail
Benchmarking
Change Management Software
Communications Management
Complaint Management Software
Compliance Management
Compliance Tracking
Controls Audit
Corrective and Preventive Actions (CAPA)
Customizable Reports
Dashboard Software
Data Import/Export
Data Management Software
Data Visualization Software
Disclosure Management
Document Coding & Control
Document Management Software
Emissions Monitoring
Energy Management Software
Environmental Compliance
Equipment Management
Exceptions Management
Forms Management
Framework Management
Hazardous Materials Management
Incident Management Software
Incident Reporting
Inspection Management
KPI Monitoring
Maintenance Management Software
Mobile Access
Multi-Channel Data Collection
OSHA Recordkeeping
Occupational Health Management
Performance Metrics
Process/Workflow Automation
Reporting/Analytics
Response Management
Risk Assessment
Risk Management Software
Risk Reporting
Risk Scoring
Stakeholder Engagement
Supplier Management
Supplier Quality Control
Sustainability Management
Task Management Software
Training Management
Version Control
Waste Management Software
Water Management
Alternatives to Benchmark Gensuite EHS
Reviews of Benchmark Gensuite EHS
Rob
EHS Director (Amazon Account) in US
Verified LinkedIn User
Airlines/Aviation, 501–1,000 Employees
Used the Software for: 6-12 months
Reviewer Source
Provides comprehensive visibility across a geographically challenging portfolio.
Pros:
As a fast-growing company with multiple sites, Gensuite enables us to see critical EHS data from afar. The best thing about Gensuite is that it is user-friendly for our team, encouraging accurate reporting and data from our front line users through intuitive interfaces. We receive great data from Gensuite, and to me, that's what matters most in EHS software.
Cons:
One of the challenges we face using Gensuite is that we have to operate as a third-party contractor for another company that uses Gensuite requiring us to input data separately between both instances. To overcome this challenge, I suggest offering flexible EHS data integrations when operating as a third-party contractor.
Benchmark Gensuite Response
5 years ago
Thanks for the awesome review, Rob! We work hard to meet expectation like yours, and we¿re happy to hear we hit the mark for you. We count ourselves luck for customers like you and truly do appreciate the suggestion for improvement. Gensuite foresees the next generation of compliance and management software integrating with various frontier technologies to connect workforce and management systems. We remain committed to working with Amazon to further enhance our capabilities. - Corey Graves (Director, Customer Relationship and Development) & The Gensuite Team.
Medical Devices, 51–200 Employees
Used the Software for: 6-12 months
Reviewer Source
This is the best platform overall for features, functionality, and value.
Comments: Overall, this software makes managing EHS easier, and I have used other symptoms where I wanted to pull my hair out. Benchmark is the best. It's not the cheapest, but neither is it the most expensive. This is the best platform overall for features, functionality, and value.
Pros:
The software is intuitive, easy to use, and when I introduced it to Supervisors for use, even they agreed and love it!
Cons:
Love the software - it's too bad HR Integration and Single Sign On are add-ons.
Alternatives Considered: EHS Software and ETQ Reliance
Reasons for Choosing Benchmark Gensuite EHS: Truthfully, I am a former Benchmark (Gensuite) user. And at this brand-new company, we started with Benchmark. The company I left was using ETQ reliance and I thought that ETQ was not intuitive nor user friendly. I tried to fairly compare all these options, and ultimately found Benchmark was the best.
Switched From: EHS Software and ETQ Reliance
Reasons for Switching to Benchmark Gensuite EHS: Same as above.
Sharon
EHS Operations Manager in US
Automotive, 501–1,000 Employees
Used the Software for: 1+ year
Reviewer Source
Love Benchmark
Comments: Once integrated across the organization, all incidents and corrective actions will be entered into the system. I currently keep all the information on an excel spreadsheet and I have zero visibility into the status of corrective actions.
Pros:
Action Tracking System – It holds everyone accountable and escalates to ensure everything gets done. The ability to customize the system.Looking forward to purchasing and utilizing other modules.
Cons:
I would love to see the ability to see Benchmark and TapRoot to talk to each other for Root Cause Analysis or another tool that can help with configuring for root cause analysis.
Used the Software for: Not provided
Reviewer Source
Powerful, but inflexible
Comments: The biggest complaint I hear from NBCU users is that Gensuite does not provide consistent and reliable data or perform as expected.

Gensuite has the ability to manage a huge volume of data, and makes it possible to extract and analyze that data. Having said that, I often hear from users that the software is not very user friendly, and many employees frequently struggle with it. There are many features that you think the application would provide'that are just are not there. My company has spent thousands on custom programming with Gensuite, and then had to spend thousands more to try to get it to perform in a manner that is useable to the field workers. I am speaking specifically of the Mobile products. NBCU has spent over $100,000 so field personnel can conduct inspections while in the field'.so far these products have not worked in a consistent manner. This is frustrating to many workers that after struggling to get the apps to work, now refuse to use the mobile apps at all. Gensuite is a good basic system, but many features that you think the application would provide just are not there.

Many at my company really just want the applications to 'work', they sometimes feel too much time and effort is made on reformatting the pages to make them look pretty, when these users just want consistency and easy functionality. Many of our users are infrequent users of Gensuite, so when you change things for the sake of change it is disconcerting to these users.

Here's what I hear most: ' Metrics run from different reporting areas in Gensuite do not match
' Mobile applications not working together
' Offline not working
' Bar and QR codes do not work
' Why is Gensuite re-formatting pages again?
' Why do we have to 'pay' to get 'basic functionality?'
' Why does it take so long for things to be addressed or fixed?......then to hear Gensuite agrees it is an issue, and often the solution is a proposal or the issue is pushed to the forgotten land of Gensuite roadmap. Overall we are now unhappy with Gensuite and the reliability of the data, responsiveness to concerns, and functionality. Some of the tools are large and require a fair amount of customization to be useful which can be difficult at times and as a result we will start looking at alternative systems (even though we would prefer not to) if these issues are not rectified quickly.
Benchmark Gensuite Response
6 years ago
Denise, we loved talking with you and your team about new ideas for simplification projects, mobile, and report improvement projects during our in-person visit earlier this month. We are actively working to address the improvement areas discussed regarding reports and are committed to working with you to improve the functionality. We are happy to report that with the latest update to the Gensuite Mobile app, the user issues your team was experiencing are addressed and based on your additional feedback we are looking at further mobile updates to enhance the Inspection Tool workflow. Thanks again for your engagement and partnership, we remain committed to delivering the highest quality solutions to meet your business process needs. - Andy Cox (VP, Customer Services & Development)
James
Sr. Director EHS in US
Aviation & Aerospace, 10,000+ Employees
Used the Software for: 2+ years
Reviewer Source
Benchmark Gensuite EHS - PCC
Pros:
The functionality, the ease of use, and the innovation and expansion of the technology. Since 2015 it's only gotten better and better! From an application standpoint, I really like the Concern Reporting - great for everyday use and engagement. Instant Insights is also great for reporting both up and down
Cons:
Training Tracker deployment has been a bit more challenging than anticipated.