AnyDesk
What Is AnyDesk?
AnyDesk is a trailblazing and innovative provider of Remote Desktop Software and offers a fast, easy, and secure solution for Remote Support, Remote Access, and Remote Work. Our customers range from
Read more
large corporations and government institutions to research facilities, small enterprises, and personal users, connecting devices around the globe. Founded in Stuttgart, Germany, in 2014, AnyDesk has reached 500 million downloads and over 100.000 customers worldwide.
Read less
Who Uses AnyDesk?
Remote Desktop, Remote Support, Screen Sharing and Web Presentation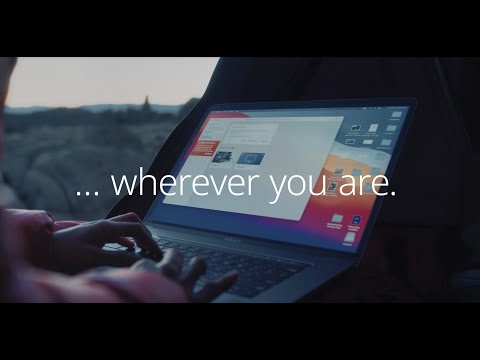 Not sure about AnyDesk? Compare with a popular alternative
Shilpa
Technical Sales Engineer in United Arab Emirates
Electrical/Electronic Manufacturing, 11-50 Employees
Used the Software for: 2+ years
Anydesk- Professional and Efficient Remote Desktop Control Tool
Comments: The overall experience is outstanding and this tool is highly recommended.
Pros:
-Anydesk is one of the best softwares which can be used to access desktops or even mobiles remotely. It is thus an effective and useful tool for working from home thus saving time & travel . -Easy to install and use -Free version and paid versions are available. Paid version is not too expensive. -Connection can be established fast and there is no time limit for the session usage -If we want to access any desktop remotely ; we need to send a request and any person at the other end should accept this request in the desktop in order to establish a connection and start screen sharing. Automatic connection by just entering a simple password is also possible by changing the security settings. - This software helps IT people to check and resolve PC issues remotely which is a great feature . Hence the overall experience is outstanding .
Cons:
There are numerous pros and hardly any cons to be specially mentioned. We just need to take care of following points: -Sometimes , the session gets disconnected due to low connectivity and once the connection becomes stable ; automatic connection is not established. We need to manually connect again. -There are chances of misuse and hacking are if we move away without disconnecting the established connection. So we need to be careful. -While accessing your office PC remotely using Anydesk, the window may seem to look smaller and difficult to work with. The screen resolution and settings needs to be adjusted to solve this .
Robert
Marketing Director in US
Verified LinkedIn User
Information Technology & Services, 1,001-5,000 Employees
Used the Software for: 2+ years
A fast & simple remote access
Comments: Anydesk allows me to monitor and fix any issue on other devices without the need to move from my office, I can transfer files directly from one PC no another and I don't need to upload them to a platform and then download them, allowing me to speed up my work, with Anydesk I can access with my laptop or just connect with my iPhone, On the other hand, if I need a document of great importance, it is enough that I have my ID number of my computer to be able to access it and transfer files or document.
Pros:
I like this remote desktop software since I can access a computer from a mobile or another computer only with the ID that Anydesk provides to the device in a unique way to the computer that we want to access, no matter where you are, with Anydesk you can connect and manage the other device as if you were behind. The time it takes to set up the software and learn how to use it is minimal. Within 10 minutes, you can install and start using it. and it supports numerous devices and platforms, which is a significant plus.
Cons:
What I don't like about Anydesk is that it doesn't have audio call communication with the other device, this would be a useful tool.
Abdul
Senior Officer in Bangladesh
Verified LinkedIn User
Electrical/Electronic Manufacturing, 501-1,000 Employees
Used the Software for: 1+ year
AnyDesk saved my grades by the Bell!
Comments: I am overall satisfied with AnyDesk. Although there are many areas of improvement, it meets my current IT demands and makes me feel relaxed in high-pressure situations.
Pros:
I came home with my new Laptop and a pen drive filled with SolidWorks3D installation files, adamant to install and complete a project overnight - which will ensure my passing grade in my Master thesis. But Alas! The crack files got corrupted due to safety reasons and I got panicked. My intentions were to follow youtube tutorials and complete the whole installation process as per instruction. However, I called my remote friend and flagged him my distress signal. He laughed and asked me to install AnyDesk, on which I had no idea before. He not only instantly transferred his crack file to me without any interruption, but also installed the whole software like it was nothing. I was spellbound about the AnyDesk features - its swiftness, user-friendliness, transferability, and above all its ease to control. I have used other remote softwares before, but none of them is comparable to AnyDesk. It is pure love.
Cons:
I feel like there should be some control where the user can select multiple folders of files that would be invisible to the other end-user. Also, audio features could be added to ease the communication. There are also some safety risks such as remote file transfer capability - I think every time the user enters into a folder or transfers files, remote authorization should be provided from another end.
Muhammad
YouTuber, Freelancer in Pakistan
Internet, Self Employed
Used the Software for: 2+ years
AnyDesk, Best Remote Access Tool Ever
Comments: Well, Everybody knows that the AnyDesk is almost good at all but I would like to share my experience too.
I'm using the AnyDesk on the Business level as well as on Personal Level. I use to connect with family and friends computers and at the business level, I use to deal with my clients through AnyDesk. Honestly, I never got into trouble, The thing that you will like most In the AnyDesk is, Keeps working on a low internet connection.
You can also use this software to control multiple systems but definitely, you will need a good internet connection and AnyDesk will keep working smoothly.
Now if you are thinking of Remote control software, then definitely the AnyDesk is going to meets all your requirement. You can access your team computer at once or you may connect with your home computer without any hesitation. AnyDesk will not host any of your files and your whole session will be secured and visible only to you.
I will highly recommend you to start using the AnyDesk instead of using third-party cheap and local software.
Pros:
Applying restrictions to anyone during the whole meeting is one of my favorite ones. I use this feature on a daily basis to restrict screen sharing for a joined partners. As I have created meetings to lecture my clients, so I would like to share my screen only. That's why I always use to restrict all other participants from sharing their screens. Another feature I liked most in the AnyDesk is File Sharing without any hosting. This is a good thing that the AnyDesk software is not going to host our shared files on its server or on any server. Many peoples or using AnyDesk just for secure file sharing without getting hosted, Because some files contain personal data and need to be secure. In fact, this is also a reason that why I'm still using AnyDesk. Moreover, the Feature of the controlling system at once is also amazing at all, there is no long procedure for connection with multiple systems. All we need to do is create a System ID and Password. And I can access multiple systems at once without any hesitation, and the AnyDesk is not going to crash.
Cons:
I'm using The AnyDesk for a long time and I have a good experience with it. But honestly, I have some objections that some feature needs to improve. First of all, I don't like generating random passwords and a random system ID. It should ask by the user for creating the desired password and the desired ID. And it should ask for once, Whenever I start the AnyDesk software, it is going to create a random password each time. And each time I need to connect with the client's system, I will ask him to share his Anydesk details first. And this thing is going to create doubt in my client's mind about my skills, and he will think that I'm not as professional as he was looking for. Secondly, sometimes it keeps showing me connection errors while my client is waiting for a demo through the remote desktop protocol on his own system. This thing always wastes a lot of time and leads me to lose my client sometimes. I hope that the respected team of the AnyDesk will have a look at this problem and will make it better for future use.
Arun
Manager in India
Verified LinkedIn User
Hospital & Health Care, 5,001-10,000 Employees
Used the Software for: 1+ year
Best cross platform remote desktop tool
Comments: Stellar and reliable performer for remote access specially during work from home scenario. My IT team could help me easily though I was more than 1000 miles away from my office. The user interface is intuitive. Works really well on mobile devices. With AnyDesk my office is just a click away.
Pros:
Ease of use, AnyDesk is fairly is easy to set up even for a first time user. The User Interface is simple and it is easy to navigate through the menu options. Stable and Reliable, this is very important while you are working from home, miles away from your office. AnyDesk is a stellar performer in this regard. Virtual Conferencing is one of the best feature available with AnyDesk which helps to share and discuss my ideas with team members remotely. Ability to control your remote Personal Computer through mobile device- This nifty feature is helps us to access remote computers through the AnyDesk mobile application. Users can use the app to perform task like file transfer, shut down or restart a PC. Whitelist- is a feature which authorizes only selected users to access your remote PC. This is a great security feature prevents unauthorized access to sensitive data. Keyboard shortcuts are easy to use and assign. Works fairly well on low bandwidth internet connections
Cons:
Having used AnyDesk for almost two years I haven't come across a con that can be deal breaker.