What Is Whip Around?
Powerful, intuitive fleet maintenance software that helps you keep your assets safe, compliant, and in good condition. Whip Around connects every point of the vehicle and equipment maintenance process in one system:
- Drivers use the mobile app to thoroughly complete inspections (including DVIRs).
- Mechanics can track and respond to fault reports and work orders in real-time.
- Fleet managers can use data collected from inspection and maintenance logs to make smarter decisions for the fleet.
Who Uses Whip Around?
Delivery & Distribution Trucking & Logistics Landscaping Government Construction Oil and Gas Waste Passenger Transport Servicing Businesses
Where can Whip Around be deployed?
Cloud-based
On-premise
---
About the vendor
Whip Around
Located in Charlotte, US
Founded in 2016
Whip Around support
Phone Support
24/7 (Live rep)
Chat
Whip Around pricing
Starting Price:
US$5.00/month
Yes, has free trial
No free version
Whip Around does not have a free version but does offer a free trial. Whip Around paid version starts at US$5.00/month.
Pricing plans
get a free trial
About the vendor
Whip Around
Located in Charlotte, US
Founded in 2016
Whip Around support
Phone Support
24/7 (Live rep)
Chat
Whip Around videos and images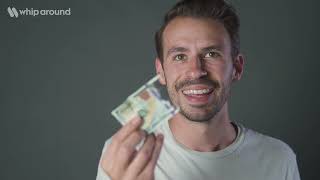 Features of Whip Around
Appointment Management
Assignment Management
Billing & Invoicing
Code Enforcement Software
Corrective and Preventive Actions (CAPA)
Cost Tracking
Customer Database
Document Management Software
Employee Management
Equipment Tracking
Fleet Management Software
For AEC Industry
For Mechanical Equipment
Fuel Management Software
Fuel Tracking
Image Capture
Incident Reporting
Inspection Management
Inventory Management Software
Maintenance Management Software
Maintenance Scheduling
Mobile Access
Parts Management
Predictive Maintenance
Preventive Maintenance Software
Project Tracking Software
Purchase Order Management
Reminders
Repair Tracking
Report Templates
Reporting & Statistics
Reporting/Analytics
Scheduling Software
Service History
Third Party Integrations
Vehicle Information
Warranty Tracking
Work Order Management
Alternatives to Whip Around
Darren
Fleet Manager in US
Utilities, 11-50 Employees
Used the Software for: 1-5 months
Whip Around for the Propane Industry
Comments: From the day I started my free trial, the team at Whip Around have made themselves very accessible. [SENSITIVE CONTENT] have been super helpful, building custom forms for inspections that are specific to our company's standards. Any time I have reached out with questions or needing assistance, they are quick to reply and help me out. Awesome customer service and support.
Pros:
What I like most about this software is the fact that I get a snapshot every day of what my fleet looks like and what needs to be done to make sure the wheels are always moving. If the wheels aren't moving, this company doesn't make money. I believe in preventative maintenance. I would rather be proactive that reactive. Taking care of my vehicles means they will last longer. Maintaining a vehicle is much cheaper than buying new.
Cons:
As of yet, I have not found anything about the software that I do not like.
Construction, 11-50 Employees
Used the Software for: 2+ years
Old School to new ways....
Comments: We began our experience when Whip Around was new to the US market. Since then we have rolled along with the growth in the company. That includes switching account managers multiple times in the last year. During our first 1.5 yrs with Whip Around we had a really solid and knowledgeable go-to person who I assume knew the program inside and out due to being a part of the early days. Account managers now don't seem to have the same passion or commitment to the product as the original person we worked with. The biggest shift for me personally as a user has been feeling like we lost a personalized touch and that my input had value to the future look of updates.
Pros:
For us, the software's primary goal was for our employees to perform daily inspections for DOT compliance and the internal awareness of vehicle/equipment concerns or defects.
Cons:
As an early user, we have had to adapt to many updates, and some of those caused hiccups in our console that we manually updated once discovered. We would the app to be more useful to our shop mechanics, rather than them having to use a desktop computer for some things (out of service/back in service is a good example of that wish).
Alternatives Considered: Fleetio and Jotform
Reasons for Switching to Whip Around: We were able to negotiate our rate by committing to one year and quarterly payments. Price influenced our decision for Whip Around. We will evaluate our options when the time comes that we incur price increases.
Mark
Project Operations Manager in US
Construction, 51-200 Employees
Used the Software for: 6-12 months
Where have you been all our life WhipAround?
Comments: I think much of this is answered above but I'll try to comment simply here with some bullet points.
-improved time management for our mechanics to the tune of 20%
-our fleet has stayed moving more regularly due to a streamlined means of communications and necessary repairs. We've gone from being primarily reactive to primarily proactive. In 1 half of our company we've seen an 80% reduction in rental costs and I attribute some of this to the introduction of WhipAround to our fleet of heavy equipment.
-We have improved accountability from our driver's. We can now see who is and who isn't following our policies and procedures on a daily basis and take corrective action
-In the past we operated off of homegrown spreadsheets and files to hold information about our fleet. Now we are able to have 1 spot to store vehicle/equipment info, photos, reports, faults, repairs, etc. So simple!
-Overall, I have and will continue to suggest WhipAround to anyone I associate with as I firmly believe in their product and the support from their team. We at Belknap Landscape Co. honestly couldn't be happier with our relationship
Pros:
#1 - customer service and implementation of the software into our organization was amazing. #2 - [SENSITIVE CONTENT HIDDEN] is number 1 in customer service and attention to our needs and product development thoughts. #3 - [SENSITIVE CONTENT HIDDEN] took time to fly out to our team to help onboard our drivers into the software and provide a personal approach to the training #4 - the software is SOOO simple to use yet incredibly powerful and valuable in terms of results #5 - our drivers and mechanics now communicate totally differently than they use to in the past. Everything is streamlined and documented #6 - speaking of documentation...gone are the days of carbon copy books and tracking down hand written forms. Our organization has 4 facilities and to transfer information in a time-effective manner was everything but successful. With WhipAround the right people in our company get the information they need instantaneously allowing us to keep the right documents in the right place for legal purposes, allowing our mechanics to respond instantly to the needs of our fleet to keep them going and to effectively schedule the necessary repairs we need to run a profitable business. Everyone in the process of our fleet is accountable to their specific role when using WhipAround. Finally, the folks at WhipAround are all about product development and always open to suggestion/improvement of what they provide for a service which is a huge value add proposition in my book.
Cons:
It costs .25 cents more per month per vehicle than the carbon copy book that we used in the past. Just kidding...that's all I've got. We thoroughly enjoy the business relationship we have with the WhipAround team!
Linden
Lead Security Officer in US
Security & Investigations, 11-50 Employees
Used the Software for: 1-5 months
The Best Vehicle Inspection App (Second To None)
Comments: Whip Around is the best option for vehicle inspections and maintenance we've come across. The process is streamlined and easy to use. The ability to create driver accounts to track inspections helps hold employee's accountable for the company vehicles they operate.I have found the fine folks at Whip Around are open to suggestions in hopes of serving their customer base better by always seeking to improve their services, and that's something I respect a great deal. Thank you!
Pros:
I absolutely love every aspect of this app. I was able to customize the app to our needs just by playing around with some of the features on my own. After meeting with [SENSITIVE CONTENT], I felt all our questions or answered. Any feature of the app I didn't know about was shared with me thanks to [SENSITIVE CONTENT]'s extensive knowledge. Customer service is key with any business, and Whip Around knocks it out of the park with their accessibility to speak someone If there are questions in need of answering.
Cons:
• Don't know if it's possible, but it would be amazing to have a Pre-existing Damage Section for the Assets. Some of the vehicles we have in our fleet are pre-owned, and they come with small scrapes, scratches, and minor dents•The ability to copy individual cards to other forms. I found when we have a vehicle out service, and we have to swap supplies to other vehicles, being able to copy a card with the specific information to another form would be useful.•The ability to video record during an inspection of our patrol vehicle lights would be fantastic. I heard this is something that should be available at the end of this year.
Alternatives Considered: Fleetio
Reasons for Switching to Whip Around: This app is streamlined, and our officers can complete inspections in 5-10 minutes as not to delay their primary function of patrolling on UNE Campus.
Scott
Operation's Manager in US
Construction, 11-50 Employees
Used the Software for: 6-12 months
Great product
Comments: We are using Whip Around most particularly for Inspection reports on trucks and trailers as well as Inventory control and a mechanics checklist. Thus far, it has been great. We are supposed to be able to combine it with our Verizon Connect account, which we havent figured out as of yet, but it is a matter of time before it gets even better.
Pros:
The ease of use is probably the best thing. We did a simple training for our crew one day and started use the following Monday. It was really easy to use.
Cons:
Have not really found a con as of yet...
Alternatives Considered: GoCanvas
Reasons for Switching to Whip Around: Price. GoCanvas looked like a good product, however they wanted WAY too much money. They gave us a deep deep discount but we had to make the decision way too soon. And even WITH that discount, Whip Around beat their price. The price is based on how big your fleet is which is MUCH better than the platform GoCanvas has. Our other option was design our own app, which was going to cost us $20k+ and just really wasnt worth the effort.
Whip Around Response
4 years ago
Thanks so much for your review Scott and yes we now have an integration with Verizon Connect. We a keen to continue to develop this and improve the customer experience. Please contact your account rep at Verizon Connect to get your credentials to connect the two accounts. If you need help with configuring it please let us know via the online chat. We are there 24/7 to support you.