What Is Risk Cloud?
LogicGate Risk Cloud® is a no-code governance, risk, and compliance (GRC) platform that scales and adapts to your changing business needs and regulatory requirements. It combines a suite of purpose-built Applications with intuitive technology that allows risk professionals to form, evolve, and communicate a market-leading risk strategy.
Who Uses Risk Cloud?
Risk leaders looking to automate, scale, and quantify their risk and compliance programs.
Where can Risk Cloud be deployed?
Cloud-based
On-premise
---
About the vendor
LogicGate
Located in Chicago, US
Founded in 2015
Risk Cloud pricing
Starting Price:
Risk Cloud does not have a free version.
About the vendor
LogicGate
Located in Chicago, US
Founded in 2015
Risk Cloud videos and images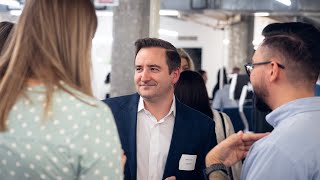 Features of Risk Cloud
Activity Monitoring
Alerts/Notifications
Approval Process Control
Archiving & Retention
Attestation
Audit Management
Audit Planning
Audit Trail
Collaboration Tools
Compliance Management
Compliance Tracking
Consent Management
Controls Audit
Dashboard Software
Data Governance Software
Data Management Software
Data Mapping
Data Security
Documentation Management
Exceptions Management
For Healthcare
Forms Management
Framework Management
Incident Management Software
KPI Monitoring
KRI (Key Risk Indicator) Monitoring
Mobile Access
Multi-Channel Data Collection
Offboarding
Onboarding Software
PIA / DPIA
Performance Metrics
Policy Creation
Policy Library
Policy Management Software
Policy Metadata Management
Policy Training
Process/Workflow Automation
Project Management Software
Reporting & Statistics
Reporting/Analytics
Response Management
Risk Assessment
Risk Management Software
Risk Reporting
Risk Scoring
Search/Filter
Self Service Portal
Sourcing Management
Sustainability Management
Task Management Software
Threat Response
Vendor Management Software
Vendor Master Data Management
Version Control
Workflow Management Software
Alternatives to Risk Cloud
michael
product compliance engineer in US
Logistics & Supply Chain, 10,000+ Employees
Used the Software for: 1-5 months
user of extensive structure and data content
Comments: Customer support services have been phenomenal during training and implementation. the tool performs well and contains the modifications and flexibility that our company administrators can address on their own.
Pros:
The software tool is very flexible for creating data structures and workflows. Our assigned administrators are empowered to create or modify many aspects of the tool for our own purposes and needs. This includes adding users with specific roles and access levels, modify data structure, modify workflows, change screen layout formats, and add notification jobs. The tool reports can show visual and table outputs for data analysis of content in many ways and can be exported out as well.
Cons:
As LogicGate is relatively new company, this software tool has a few minor limitations for our specific needs. These limitations have been easily worked around with different options for solving, and LogicGate has already added many features that companies have requested. The company and software continues to grow and expand with periodic release updates and additional functionality.
LogicGate Response
3 years ago
Hi Michael, Thank you so much for the great review! We're so glad that LogicGate can empower your team to create the data structure that works for you. Your feedback is much appreciated!
Computer & Network Security, 51-200 Employees
Used the Software for: 6-12 months
Grows With You
Comments: I am solving a variety of business problems with LogicGate (controls management, policy management, Third Party Risk, Business Continuity, GDPR, and others). Each of these applications are able to interact with each in a logical way. I have been able to build our security and privacy program exactly how I want to build it due to LG's flexibility.
Pros:
Personally, I love the customization ability within the LogicGate tool. I am able to build, grow, and edit the various different applications within the tool as I see fit. If the default, out of the box apps don't work for me, I can change them myself. I can also create my own reporting tools easily, and can show my leadership exactly what I want to show them.
Cons:
Compared to competitors, this tool my take some time to learn if you want to customize it; however, you ARE able to build the tool how you want to. You are not reliant on LogicGate and their staff to make changes that are important to you.
Alternatives Considered: MyVCM and ZenGRC
Reasons for Switching to Risk Cloud: The customer service team was exceptional and focused on making sure the relationship was a good fit. Whenever I had an idea, the customer success team would build a PoC for me within the day and guide me through how they did it. Additionally, they proved over and over again that while they would be there if I needed them, in most cases I would be able to perform most of the configuration myself.
Mark
R&D Technical Manager in US
Chemicals, 1,001-5,000 Employees
Used the Software for: 1+ year
Logicgate is highly flexible and easy to learn
Comments: We are automating testing requests, product development, complaint resolution, and new supplier approvals. We are see better communication and visibility of the process. Also, Logicgate keeps the organization following the defined process and not deviating and ensures all the right people sign-off at the right step. Having a dashboard where each user sees the tasks they need to finish has increased productivity. Teaching new users is easy due to how good the user interface is.
Pros:
Logicgate makes it very easy to take a process and automate it without any programming code. You just drag and drop your steps and define a default and alternate paths such as needing to escalate an issue due to a field entry or calculation. It also can have multiple sub-processes within a process and can even define sub-processes of a sub-process which is something I have not found in any other software. Forms are easy to customize and change even while the process is live. There is no need to call a programmer or Logicgate to make changes. Their strength is their focus on enabling each company to make changes within the software without needing to pay a programming fee like most of their competitors. They have also recently improved the dashboard and reporting features.
Cons:
Because the software is fairly new, improvements are still being made. Sometimes it has not able to do exactly what is desired but each time they have listened to our problem and feedback. As a result most of the features we asked for have now been implemented in the latest releases.
Information Technology & Services, 11-50 Employees
Used the Software for: 6-12 months
Risk Management Tech
Comments: Just a fantastic experience all around and I feel that the way they continue to develop their platform it will continue to meet our needs indefinitely as things evolve.
Pros:
-It is like hiring 3-4 compliance analysts as well as 10 SME's across multiple compliance verticles. -The fact that it is wrapped in API gives us the ability to integrate with other systems for GRC orchestration across platforms -it is more than just a GRC platform - it is a workflow orchestration platform that has great modules included -ServiceNow charges per module while LogicGate simply charges for the platform -We can consolidate our entire Risk Management and compliance practice using Logcgate as an orchetrator
Cons:
-none noted -This is not a con but stands for any feature risk and robust platform - it is very important to go through the training - this cannot be underscored enough.
Alternatives Considered: ServiceNow
Reasons for Switching to Risk Cloud: -it is the most thought out and feature-rich interface that solves every problem for all of our different compliance and Risk Management needs
Financial Services Software, 201-500 Employees
Used the Software for: 1-5 months
Great customizable platform
Comments: Overall I have been extremely impressed with the support and customer service provided by LogicGate during our first 6 months. They respond to queries very quickly and are always happy to jump on a call to provide assistance. We have used the platform primarily to implement incident management within our business which has been a great success and are looking forward to rolling out further applications such as third party risk management, risk and control self assessments, and many more.
Pros:
- Completely customizable to your business processes as you develop each application to fit your business - Easy to use and visually attractive which was key for us as we are a FinTech business and the majority of our workforce are between 20-35 - Able to roll out and implement in an agile way with the ability to modify as users provide feedback - Simple to build with drag and drop functionality (no need for deep technical coding knowledge, etc)
Cons:
- The reporting functionality of the platform is still limited but continuous enhancements are being rolled out by LogicGate - You need to be prepared to dedicated resources to build out other applications of the platform once LogicGate has supported with building your first "use case"
Alternatives Considered: ZenGRC
Reasons for Switching to Risk Cloud: Simplicity, scalability, and ability to fully customise to our business